Can Sociopaths Love?
Here's the million-dollar question, can sociopaths love?
If love is a personal gain, yes a sociopath can love. If love is just for the sake of sex and bodily pleasure, yes, a sociopath can love. If love is just a word and not a profound feeling, then a sociopath can love.
So, if you ask, can sociopaths love, the answer isn't yes or no. The answer is that they have their definition of the world, and if you see love by their definition, yes they can love.
Related Reading: Signs That You Are Married to a Sociopath Husband
Can sociopaths love?
Yes, only when you change the whole meaning of love to benefit, advantage, and personal gain. So who do they love if not another person?
Related Reading: Dating a Narcissistic Sociopath
Can they love their family?
Well, again, the answer is if they can gain from their family, yes. It's just that simple with a sociopath. They will love anything as long as they can take advantage of it. Family, friends, and partners all come under one roof.
The word love has a whole new meaning for a sociopath. Manipulation, self-love, and no empathy make a sociopath unable to love anyone but themselves.
Related Reading: Can a Sociopath Change
Things they do actually love
They love themselves to the point of no return. The love for themselves and their cunningness is so deep that they see nothing beyond it.
For a sociopath to love somebody else than that would be like cheating themselves and accepting that somebody else is better than them.
Sociopaths are power hungry, so they only love the feeling of being in power.
Related Reading: Sociopath vs Psychopath
That feeling can come through various sources. One of those sources is pretending to be in love with someone to make them fall in love. Once that person is charmed, the sociopaths feel that they have control over that said person; this feeling of control is their high, their ultimate power.
There is nothing more lethal than the power of unconditional love. They focus on laying as well as winning the ultimate game of life.
Now thinking through the perspective of a sociopath, no matter what level they are on, they see life and people as a game that they have to win. For them, nothing else matters. They all have their own versions of this game, and they like to ace at it.
Related Reading: Sociopath vs Narcissist
Can sociopaths feel love or can sociopaths fall in love?
To understand this question and get a proper answer, you need to understand what a sociopath really is.
Any man or women who can go to the length of hurting others, including anyone that they are closely related with, for their own gain, pleasure, and advantage, is a sociopath.
We have used the word "closely related" and not loved ones. Because you don't hurt the people, you love. That's not how love works. If you can go to the limit of hurting the people you supposedly love, that isn't loving.
So, no, sociopaths can't feel love other than what they feel for themselves.
The second part of the question is even funnier, can they fall in love? Well, yes, they can. They can fall in love every time they see a personal gain. The question should be rather, is that love true and selfless? Will it last? No, it's truly selfish. No, it will only last till that personal gain has been achieved.
Related Reading: Female Sociopath Checklist
Can sociopaths love their family?
Every Sociopath has a disorder called the "Dark triad personality (DTP)." People with this disorder have an excessive amount of love for themselves. They also have two strong personality aspects
Manipulative aspect.

Zero Empathy aspect.
People with traits of a sociopath feel no love for their families, let alone anyone else. Their lack of empathy is what keeps them from loving their kids of other family members.
Children of Sociopaths become their punching bag. They are either abused mentally or physically. Since the Sociopath thinks they are the mightiest, they can't love people who they feel are beneath them.
Also Try: Am I Dating a Sociopath Quiz
Can sociopaths learn to love?
Just like they can't fall in love, they can't be taught, love.
Can sociopaths love is a very deep subject that needs research and study material. All the various kinds of studies that have already been conducted on sociopaths convey one fact only, they can love, they can't fall in love, and they can't be taught to love.
By the sound of all this information and research, for the question "can sociopaths love," it is clear that no, they can't love.
They can't love as they don't have the kind of empathy that emotion like love needs. They don't have that kind of feelings. All they feel is the rush for power and manipulation. Life with a sociopath can be a successful or fun one, but it can't be of love and romance.
Share this article on
Want to have a happier, healthier marriage?
If you feel disconnected or frustrated about the state of your marriage but want to avoid separation and/or divorce, the marriage.com course meant for married couples is an excellent resource to help you overcome the most challenging aspects of being married.
More On This Topic
Recent Articles
You May Also Like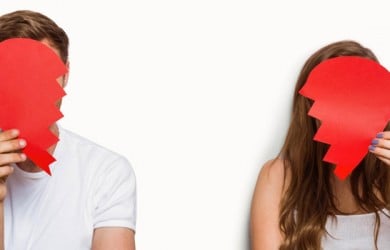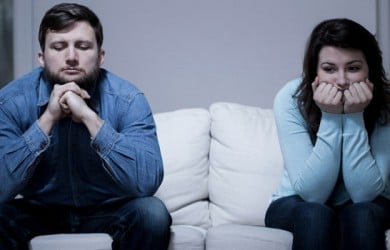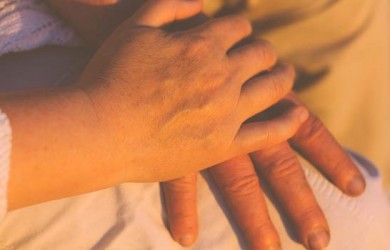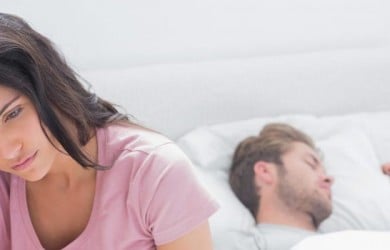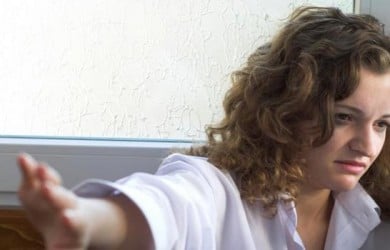 Popular Topics On Marriage Help