Can a Sociopath Change and Why Not?
Every so often, sometime will ask, can a sociopath change? And it is usually someone who got romantically involved with such a person.
Someone who hopes to get to live a normal life with someone who they came to love. Unfortunately, it wouldn't be right to give you false hope.
Sociopaths don't change.
But, let's consider everything there's to know about sociopathy, including some glimpse of hope.
Related Reading: Signs That You Are Married to a Sociopath Husband
What is sociopathy exactly?

Sociopathy is now an abandoned term for this personality disorder in the official diagnostic system.
Nonetheless, it is only the term that is not to be used anymore; the disorder is all too real. But we will continue using the term sociopathy because it's understood and used by the wider public and the professionals too.
Sociopathy is now termed Antisocial Personality Disorder by the fifth edition of the Diagnostic and Statistical Manual of Mental Disorders.
As the name reveals, it is a personality disorder, which means, it's all-encompassing. It's also probably inborn or acquired early in life, although exact causes aren't known. And, unlike emotional disorders or addictions, it's really difficult to treat, as we'll discuss later.
To describe a sociopath succinctly, it's someone who bluntly disregards others' considerations and rights with no remorse.
They're mostly criminals or live on the edge of the law. Their moral compass resides in their own needs and has nothing to do with society's norms. They're also often abusive, as they feel no empathy, and manipulating people is their idea of fun.
Also Try: Am I Dating a Sociopath Quiz
How are non-sociopaths affected by sociopaths?
Amazingly, sociopaths often enjoy popularity and are commonly liked.
Until you get to know them.
Related Reading: Living With a Sociopath
More precisely, until they let you see their true self. They're usually very savvy in social relations and can read others as open books. This is why they know exactly what to do to win someone's affection or sympathy. They do this as part of a game of getting what they want.
It's not uncommon that a sociopath is married and has a family. However, this is usually just a blind for a completely different mindset than that we would expect from a married person. They often become abusive, and, also very frequently revengeful.
You might earn their wrath by things as small as buying the wrong kind of coffee. The worst thing is that it's extremely hard to leave once they decide that you're their toy.
Related Reading: Can Sociopaths Love
Tactics used by sociopaths to get under our skin

Sociopaths are masters of deception. They know exactly how to trick us. They have a way of making us doubt ourselves and trust them.
They do this manoeuvre first so that they can gain control over our thoughts and our actions. Everything that they do, including getting married, has a hidden agenda. Whether it is financial gain or any other perk, they will lie, cheat, con, and never reveal their true intentions.
When confronted about something that they've done, they will use any of the available weapons to ensure that they're not stopped on their way to what they want.
Think of Ted Bundy, the man who tried charm, social status, smarts, and when these didn't work, he just didn't eat to lose enough weight to run away from prison. Only to kill again the same day. And then when he was finally caught for good, he then went back to playing the victim and faking remorse. Luckily, it didn't work.
Related Reading: Sociopath vs Psychopath
Unsuccessful treatments of sociopathy and what might work
Most commonly, as a sociopath will likely also offend the law, they will get some sort of punishment one way or the other. But, it seems that they don't respond well to this, and it is truly just a way for society to get them off the street.
Incarceration won't change the sociopath's personality structure. It will only teach them new tricks and possibly enrage them further.
Psychotherapy also isn't successful with sociopaths. This is because, for psychotherapy to work, the client needs to accept the change that needs to happen. Sociopaths don't want to change. So, therapy is usually just another game for them.
Medication isn't an option for sociopathy as it is not an illness with defined causes, it's a personality disorder.
What might work, since sociopathy is a continuum and there are those who have milder symptoms, is adopting a systematic approach? This means trying to tackle sociopathy on all terrains, in relationships, work, among friends and family, as well as in business.
Related Reading: How to Deal With a Sociopath
Nonetheless, it might as well be a futile effort bound to fail. For those involved with a sociopath, unfortunately, it's usually best to just find a way out.
Share this article on
Want to have a happier, healthier marriage?
If you feel disconnected or frustrated about the state of your marriage but want to avoid separation and/or divorce, the marriage.com course meant for married couples is an excellent resource to help you overcome the most challenging aspects of being married.
More On This Topic
Recent Articles
You May Also Like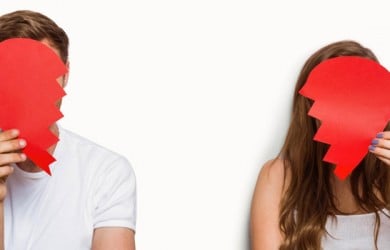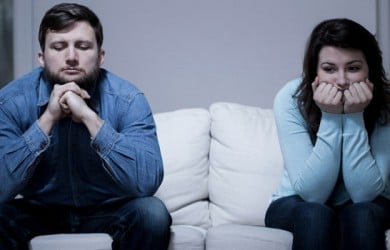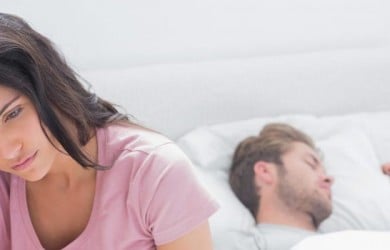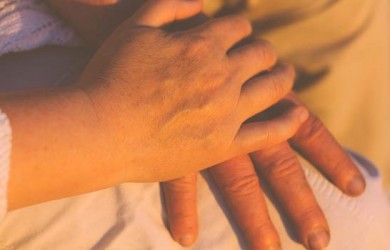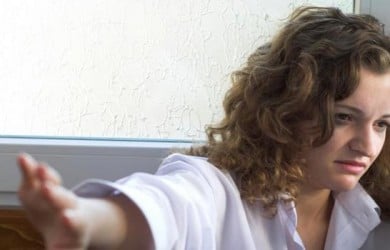 Popular Topics On Marriage Help