Borderline Personality Disorder Relationships – Challenges It Entails
Borderline Personality Disorder (BPD) is a type of mental illness which afflicts anywhere from 1.6% to 5.9% of the U.S. adult population.
Most people are diagnosed with it as young adults. Unfortunately, that is the time in life when most people are finishing their education, starting their careers, and are often enjoying their first really serious romantic relationships.
What are some of the details about BPD? Basically, BPD has nine different symptoms, and a diagnosis is made if a person has at least five of these symptoms.
Symptoms of Borderline Personality Disorder
Fear of abandonment

Unstable relationships

Unstable or shifting self-image

Extreme emotional swings

Self-harm

Explosive anger

Feelings of emptiness

Feeling out of touch with reality

Chronic feelings of emptiness
Now, as you can see, those are some very serious symptoms.
As you might imagine, some, if not all, could potentially destroy any kind of personal relationship a person diagnosed with BPD might have. We have interviewed people who have been diagnosed with BPD and their partners to learn more about how they are navigating through life.
Learning relationship dynamics of loving someone with BPD
Leslie Morris, 28, is a successful graphic artist for a major international magazine. Her partner, Ben Crane, 30, is an entrepreneur. Leslie was diagnosed with BPD at 23.
She sees a psychotherapist twice a month for her Cognitive Behavior Therapy sessions, and presently takes no medications. Leslie started off, "OMG. You wouldn't believe the last five years, no really, the last eight or so years.
I took some time to get diagnosed. People always said I was moody, but when I set fire to my portfolio in front of my boss since he had criticized one of my drawings, he had me escorted out of the building. Long story short: I was finally diagnosed with BPD."
Leslie's employer was concerned and kept her employed through her hospitalization and residential treatments.
Ben chimed in, "I fell in love with Leslie when I met her in a gallery. Her deep passion for art was like something I had never seen.
But soon after we started going out, her moodiness became difficult for me to deal with, and she kept accusing me of wanting to leave her permanently. I wanted nothing of the sort, but she would go on and on. It was very difficult to convince her that I wanted to stay in the relationship.
I spend a lot of time researching new business ventures, so I used my research skills and I did some research and found ways to continue with her."
So Leslie and Ben's relationship was helped by Ben's initiative to learn about his partner's illness. They are still going strong, but let's now take a look at a relationship which did not turn out as well.
Some of the traits of BPD can doom a relationship
Kayla Turner, 23, is a student at a large university in the midwest. Her former boyfriend, Nicholas Smith, is a recent graduate from the same university.
Kayla was diagnosed with BPD at 19. She stated, "Nicholas was my first true love relationship. I was madly, passionately in love with him. I wanted to be with him forever. It was just like in the movies. I thought I had found my one true soulmate, and that we would with each other forever."
Unfortunately, after a series of public outbursts and one dangerous night drive, Nicholas broke things off. He explained, "Kayla was exciting, spontaneous like nobody I'd ever known. One night she suggested we drive to Chicago. It was winter and something like twenty below. I tried to convince her that this was not a wise thing, but she got into her car and started out. I followed in my car until we both had to stop due to road closures.
At that point, I knew that no matter how I felt about her, I had to get out."
Unfortunately, some of the traits of BPD, impulsiveness, spontaneity, and extreme emotional swings, doomed this relationship. Nicholas reflected, "I was scared for Kayla.
Issues arising from the fear of abandonment
Driving at night in sub-zero weather was not wise to say the least. I just could not be with someone who ignores personal safety no matter how much I enjoyed being with her."
Gardenia Clark is a thirty year old receptionist with striking good looks and a diagnosis of BPD.
Her current boyfriend, Bill Tisdale, does not know that he is her third boyfriend this month, nor does he know that she has manipulated him into thinking he is her first boyfriend in a very long time.
She constantly lies to the men she has relationships with, and does not understand why her relationships do not last long; this constant entrance and exit of boyfriends feeds into her fear of abandonment, but she optimistically feels that "the next one" will be "the one."
She admits to cheating a bit in the past and says, "Okay, I cheated. Not a whole lot. And maybe you wouldn't call it cheating, but I did see a couple of guys at the same time."
Bill spoke first, "I am amazed that someone who is as gorgeous and vivacious as Gardenia is going out with a schlub like me. We've only gone out once. She told me she has not dated in a long time. I feel blessed! I am looking forward to this weekend when we are going to a heavy metal concert. It is one of our shared interests, and since I know the promoter through my restaurant business, we have great tickets. Doubly blessed!"
It does not take a clairvoyant to see that this relationship is not going to last very long.
Gardenia has chosen not to receive any treatment for her illness, and right now her symptoms are in overdrive. Bill has no idea what she is really like. Perhaps he will find the patience to deal with her, but he will probably give up since there is a lot on her plate.
As we can see, there are inherent problems when a person with BPD is involved in a relationship with another person. If the other person wishes to continue the relationship, there is the opportunity for learning and growth.
Share this article on
Want to have a happier, healthier marriage?
If you feel disconnected or frustrated about the state of your marriage but want to avoid separation and/or divorce, the marriage.com course meant for married couples is an excellent resource to help you overcome the most challenging aspects of being married.
More On This Topic
Recent Articles
You May Also Like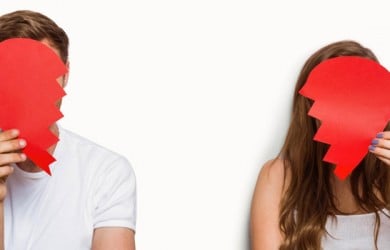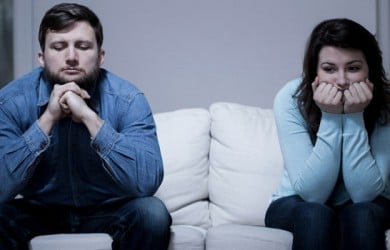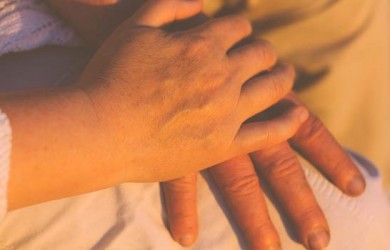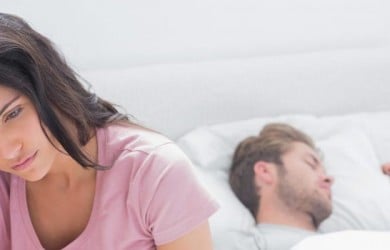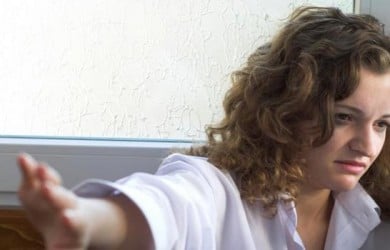 Popular Topics On Marriage Help