How to Deal with Angry Parents
Angry parents exist across all demographics -young, old, rich, poor, educated, uneducated, etc. The label angry parents are not about people who would occasionally lose their temper because of various reasons. It is about people who are mad all the time.
Most of them are temperamental before having children, for others, it developed over time during the course of the marriage. There are hundreds of reasons why a person would lose their anger management faculties, but the real problem is the chance of endangering the people around them.
How to deal with angry parents
It is a tricky question, it depends on who you are and how you are related to them. Are you an academic teacher of their child, a relative, a nosy neighbor? It's understandable that you feel concerned about the safety of the kids, but the most important thing you should consider is the danger you caused by provoking the parent.
Justifying your own sense of justice will only provoke the angry parents even further. So it's imperative that you have a close relationship with both parent and child before you decide to make a move.
If you are in a position to intervene, the first thing you have to consider is to identify the source of the anger, is it alcohol induced, drugs, or would the simplest change in weather turn the parent into Mr. Hyde?
Dealing with angry parents is also easier if you are somewhat related to them, otherwise, you will be seen as a meddling character and ignite another storm.
The second thing to consider is how can you help? Are you just going to go there and lecture them on the effects of angry parents on children? Can you even defend yourself if the angry parent decides to smack you for having the audacity to go to their house and point out their mistakes like some messiah wannabe?
Do you even have a plan on how to protect the children if you are not around? Are you willing to take them in and go to court, or are they ending up in child protection services?
The moment you act high and mighty and stick your nose in somebody else's business, you are walking on thin ice. You are endangering yourself, your family, and the people you are trying to protect.
Dealing with angry parents is a commitment, it is not just about talking to them in a rational manner and believe that they would magically change their ways. Talk to authorities and discuss how best to handle the situation, their SOP is to send an evaluator with a uniformed cop. They will also keep your identity confidential.
If you decide to approach them first, then you will be the most likely be a suspect and expect repercussions.
Actionable steps to help angry parents
If you are in a position to discuss the issue with the angry parents in a rational manner here are things you need to do and matters to consider.
1. Prepare for the possibility of taking in the children
Anyone approaching a negotiating table should be have something to offer. In this case, the best option is to care for the children until other underlying issues are resolved. No sane person will have that kind of temperament without a good reason.
Children exposed to that environment will have violent tendencies of their own. However, removing them from their parents and sending them away to a government-sponsored facility is not any better. If you truly want to help, then you have to be ready to take them under your wing.
2. Prepare to pay for counseling
Living under angry parents can have a long-lasting psychological impact on the children. The traumatic situation can lead to domestic and other types of abuse that may need professional treatment.
The underlying issues that cause breakdowns in anger management may also require professional help. Do not offer to pay for counseling right away, angry parents are full of pride and may not want to look weak in front of others.
The worst-case scenario is to have everyone undergo counseling sessions on your dime. Make sure this is an option acceptable to you before attempting to talk to them.
3. Prepare a lawyer
The moral high ground under the best interests of the child aside, it is still a civil case when push comes to shove.
Pushing your ideals in someone's face without an army behind you is a form of bullshit diplomacy. The angry parents can simply throw you out of their house and all you do is aggravate the situation for everyone.
You can't bring a cop with you unless they are your friends or have a court order. In which case you would need to prove probable cause, and still need a lawyer to get it. If there is going to be a custody battle then you need a lawyer again. If you can't afford to do any of these things, then let the child services or another appropriate government institution deal with angry parents.
4. Prepare for a long ride
A social justice project like this is not a one-time sit-down. It is a long and winding road. If you are able to have a rational conversation with the angry parents, that doesn't mean they will change their ways overnight.
If you do end up taking in the children, going to court, or paying for the treatment, you have to monitor everything and make sure things go smoothly. After all, it's your time and money. Expect a lot of disappointments along the way, and since you started on this journey, you will have to see through it until the end, or else you just wasted everyone's time, especially yours.
It takes a lot of personal commitment in dealing with angry parents
The most viable option is to let the authorities figure out how to handle angry parents by reporting the verbal abuse to them. Unless you are ready to go through hell or high water for the children, any half-hearted attempt to resolve the issue will only make it worse.
Share this article on
Want to have a happier, healthier marriage?
If you feel disconnected or frustrated about the state of your marriage but want to avoid separation and/or divorce, the marriage.com course meant for married couples is an excellent resource to help you overcome the most challenging aspects of being married.
More On This Topic
You May Also Like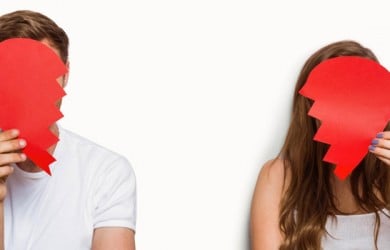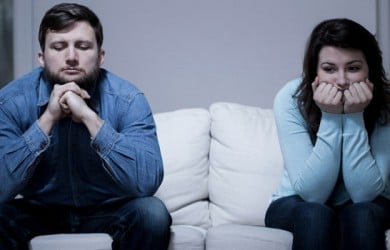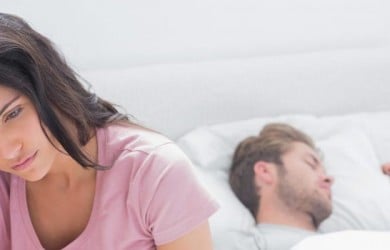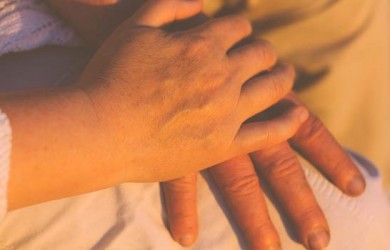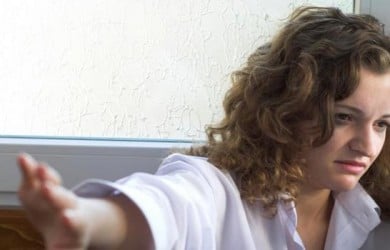 Popular Topics On Marriage Help