How Do Narcissistic Parents Affect Children and How to Deal With Them
If you're married to a narcissist, you surely know it by now; but, when you have children with that person, you have to understand what a narcissistic parent is.
Being married to someone with diagnosed or undiagnosed narcissistic personality disorder is tough. In fact, it can be life draining. But, sharing parenting responsibilities with them is even tougher.
Both on you and your children.
What might make things easier and a tad less negative is understanding the disorder, how it affects the person suffering from it and how narcissistic parents affect their children.
Narcissistic personality disorder 101
Let's break the bad news first.
A narcissistic personality disorder is considered extremely difficult to treat. If at all possible. According to many psychologists and psychotherapists, personality disorders are more of a state of existence than something that can be mended.
What can be done is achieving some improvement in the way in which these individuals function in their social relationships and individually.
Now, what does this disorder really mean for the person suffering from it and their friends and family? Most of us think of a self-absorbed and self-obsessed arrogant person who just has to get their way.
Although these traits do present symptoms of the disorder and are most annoying to others, they are just a part of what is a much gloomier image.
A narcissist is someone who deep down, has the lowest self-esteem and is extremely insecure. It is a lonely and scared person who covers this with an omnipotent presence.
They also hide this insecurity from themselves very well. The same lack of confidence is responsible for what is most toxic about narcissists – the insatiable need for controlling others.
Not just this, the disorder can also cause a variety of comorbid psychological distresses as studies point out.
Narcissistic parents and what they get out of parenting
In other words, a narcissist just has to control every little thing that is happening around them, because they're so insecure that they couldn't handle anything unpredictable.
That's why being a parent makes perfect sense to them, even though it might seem contradictory to their selfish self. In other words, one might expect a narcissist to not want to dedicate any time and energy to anyone else, not even a child.
Nonetheless, a narcissistic parent isn't your regular parent, whether it's a narcissist mother or a narcissist father.
They do not see a child as an individual. They see it as an extension of themselves. They project their wishes and aspirations onto the child.
And, not to disregard the fact that it is the ultimate relationship of automatic absolute control, which they profoundly enjoy. At least to some point.
When a parent looks at their child, they see a helpless little creature, a person in the making. Their genes, yes, but a separate person. This is one of the most common traits of a narcissistic mother or father.
A narcissist experiences their child as a sort of a narcissistic extension of themselves. Something (rather than someone) that is supposed to make their image of themselves come to life, to add to their grandiosity, and, last but not least, the key to them living after their death.
Watch therapist Patrick Teahan explain the behavior of a narcissistic mother through role-playing:
How narcissistic parenting affects children
Research and psychological practice reveal that most of those who come to see a therapist (in childhood and adulthood) have or had a parent with some level of narcissistic personality.
Their parents were rigid in interpersonal relationships, had a very hard time empathizing with others and the child, were prone to blaming the child, and were self-absorbed and easily offended and angered.
As a result of trying to please such a parent and to get along with them a child suffers many lifelong consequences.
Such parent permanently (if no expert help is provided to the child or the adult) shapes the child's personality.
They grow up to be a very submissive individual
The one that will bend over backwards to please others. This is one of the classic narcissistic abuse symptoms. Studies show a close relation between parental narcissism and children's mental vulnerability.
They will comply with others' opinion and demands and have a difficulty determining what it is that they themselves think or feel about something.
Such survivors of narcissistic parents can and often do suffer from anxiety and depression. They obsess over what others think about them and take the blame for all that goes wrong in their relationships with others.
This makes someone who grew up with a narcissistic parent easily taken advantage of.
What is more, they are a dream come true for other narcissists. So, unfortunately, many children of narcissistic parents, become husbands and wives of narcissistic spouses.
The psychological neglect and even abuse of their childhood continue into their adult relationships.
Seek help to liberate yourself from the narcissistic parent
This is a reason for anyone who recognizes that their parent was or is a narcissist to seek professional help.
That is the only way to build enough confidence and to recalibrate your world to be more realistic and less narcissistic-parent-centred.
But how to recover from narcissistic abuse?
If you plan on recovering from a narcissistic parent's abuse or healing from narcissistic abuse, you need to remind yourself every day – You are not to blame for everything, nor are you responsible to please everyone.
It was just your parent's irrational perception of you, not who you really are.
How to deal with narcissistic parents
First of all, you need to educate yourself as much as possible about the disorder.
Then if you need to learn how to deal with a narcissistic parent, recognizing the different roles in your family is very important.
Whether you are living with a narcissistic mother or father, you need to accept the situation but assert boundaries.
Attune with your feelings
Recovering from a narcissist is possible but for that, you need to stop hurting yourself.
Dealing with narcissistic parents can be difficult but to cope you need to identify your strengths, keep applying methods that have worked in the past and if all else fails, then try to get help from an experienced counselor or therapist to manage your life and theirs.
Share this article on
Want to have a happier, healthier marriage?
If you feel disconnected or frustrated about the state of your marriage but want to avoid separation and/or divorce, the marriage.com course meant for married couples is an excellent resource to help you overcome the most challenging aspects of being married.
More On This Topic
Recent Articles
You May Also Like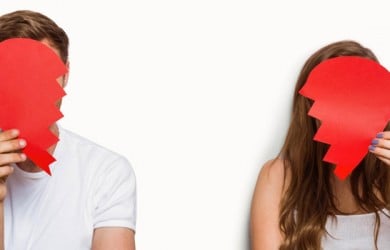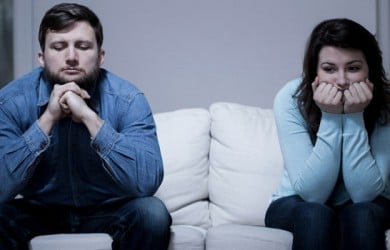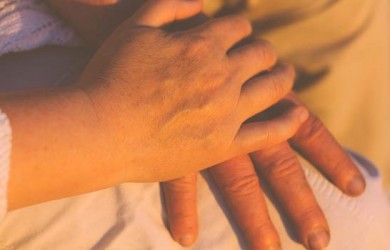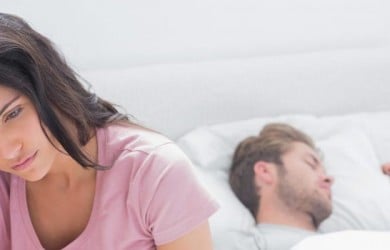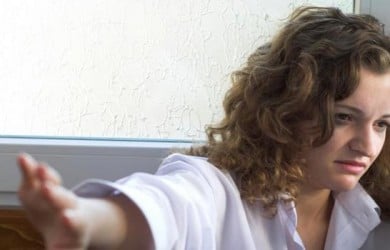 Popular Topics On Marriage Help