10 Teenage Love Advice You Must Not Ignore
Today's generations think that they know it all. Well, technology has certainly provided a plethora of knowledge on their fingertips, but love is always tricky. Even adults sometimes fail and get themselves in trouble. It is always better to keep a few things in mind if you want to save yourself from a miserable situation.
As a teenager, you're on a quest to experiment things and want to make your own memorable moments. However, right when our physical self is going through some biological change, there are chances that the desire to cross the line may kick-in and you may end up making some unforgettable mistakes.
To be safe, listed below are some pieces of teenage love advice that you must keep in mind as your experience love.
1. Don't rush
Most teenagers or young adults make mistake by rushing into things.
No matter how fascinating it may sound, but nothing positive comes out if you rush into things. It is always better to take things slow.
Cherish each step as you experience love when you move ahead. It's better to take time in understanding each other. Rushing into anything never lets you enjoy the journey, which you will regret later.
2. Acting around your crush
It's okay to have a crush on someone. However, you should behave properly when you're with them. There could two scenarios: one, your crush is a part of your circle; second, your crush isn't a part of your circle.
In the first scenario, you must know if your crush has a similar feeling towards you. Observe their body language when you're around them.
In the second scenario, start with friendship and see where it leads. Just because you've crush doesn't mean they should also reciprocate the same way.
Social media platforms are technically an inevitable part of our life these days. Right from adults to teenagers, all of us rely on this way too much.
For a teenager, the best love advice would be to be move beyond social media. Don't rely on those Whatsapp's blue ticks. They can ruin something good before it starts.
It's always better to meet the person, or talk with them over the phone.
Social media is tempting but don't base your relationship on this.
4. Learn when to move on
Teenage years are amazing. A lot is going on around you. Suddenly you are not a kid anymore and you are moving towards being an adult.
Leaving behind childhood habits and trying to be mature can be too much at a time.
In such a situation having a lover makes the journey worth traveling. However, if at all you think that your partner is not paying much attention to you or is distracted because of some reason, learn to move on.
Holding on to them when the response is not what you expect will hurt you later on.
Moving on may sound difficult but you will get there eventually.
5. Handle rejections
Rejections will happen, let us just accept it. There will be all sorts of rejections but don't let them get into your head. You must learn to handle rejections. Speak to your parents to how they handled their rejections when they were your age.
Some guidance and some support will help you pass that phase. Rejections are a part of our life, just accept it and move on.
6. Don't feel the pressure
Watching your peers getting into a relationship whilst you're still single can generate mental pressure. Often teenagers surrender to this pressure and get themselves into trouble. The important teenage love advice is to never feel the pressure of any sort. Love can't be forced. It comes naturally.
By forcing yourself into a relationship you are going to damage the amazing experience.
7. Learn to trust your lover
Often, at teenage, you're influenced by the people around you. Movies and stories of breakups and dishonesty make you question your partner. Don't fall for these things.
To have a successful love experience it's important that you trust your partner.
Learn to trust them. Don't stalk them or check their phones when they're not around. This habit will only push them away and you will end up heartbroken.
8. Don't compare
There is constant competition in school to look the coolest or the happening couple. Don't participate in such things at all. Every individual is different and so is every relationship. Be in love with the person for the way they are.
Setting up high expectations or forcing them to be something they're not, is another way to sabotage your relationship. Cherish what you have.
9. Ask grandparents
Teenage is such an age when you don't want to involve adults in your life, especially when you need advice. You reach out to your friends but not your parents or grandparents for that matter.
Grandparents could be the best option if you need any teenage love advice. They've seen the world and have gone through multiple ups and downs. They will be able to guide you properly. So, if you need any advice, reach out to them. Trust them and share your feelings with them.
10. Take out time for each other
It is understood that you're juggling between a lot of things; classes, sports, extra-curricular activities and maybe a part-time job. Amid all of these, take out time for your love. Spend time together whenever possible. Not giving enough attention to your lover means pushing them away from you. Don't send out wrong signals. Manage your time accordingly and try to understand each other well if you want take the relationship ahead.
Share this article on
Want to have a happier, healthier marriage?
If you feel disconnected or frustrated about the state of your marriage but want to avoid separation and/or divorce, the marriage.com course meant for married couples is an excellent resource to help you overcome the most challenging aspects of being married.
More On This Topic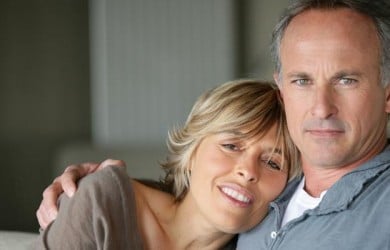 You May Also Like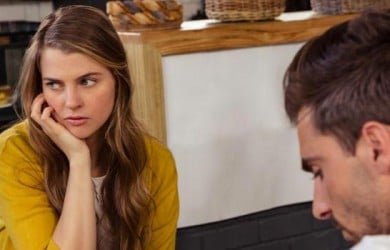 Popular Topics On Married Life