Cybersex: Types, Benefits, How to Do It Safely
The internet is rapidly changing our choices, preferences and the way we live. Apart from helping us find information, it is also introducing us to sex evolution.
In 2021, sex, sexual preference, and relationships are being redefined and created faster than the information is being disseminated to the masses.
What is cybersex
Cybersex, also referred to as "internet sex", "cybering", "sexting", "web sex" (and I am sure many other terms) are all defined as a virtual sexual encounter. The means by which this virtual sexual encounter takes place may vary. Let's talk about a few.
Cybersex can also be called a sexual expression that we send or receive using the internet.
Types of cybersex
When it comes to the definition of cybering, of course, we have quite a few types of cybersex:
Old school porn and erotica, it may not seem like it, but it is on the cybersex spectrum. Although It has been around for a while, the variety of porn has expanded so vastly that I cannot imagine an interest that has not been explored in film, books or pictures. There is something for everyone.
Watching porn can be done in a group, by couples or a solo act. However, it does not put you in a relationship with the individual on the screen. However during this time it is important to discuss limitations, likes and dislikes.
Related Reading: 

Solo Sex: When You're in a Relationship?
I believe the lack of interaction with the other person is what sparked the live web-streaming rooms where participants can engage in one on one or group sexual encounters.
There are cybersex chat rooms, streams that need to be purchased, and spaces where you have one on one time. The level of participation and rules for these encounters are negotiated much like an in-person sexual encounter. The expectations are decided before anything happens for all participants to feel safe.
When discussing cybersex, this list can become quite vast and quite varied. There are newer technologies like Teledildonics that are becoming a common part of cyberxex.
Teledildonics is how to define the connected sex toys where participants can control the toy of another participant through an app. The variety of these toys are endless and I anticipate each has their own way of impacting the individuals in the relationship.
Related Reading: 

How Sex Toys Impact a Relationship?
Benefits of cybersex
Technology has provided a way to engage in sexual activity without many of the drawbacks that affect 'in person' sexual encounters. These benefits range from the
Elimination of health issues, such as sexually transmitted diseases and pregnancy to the physical safety issues involved in meeting new people for sexual encounters.

Another benefit related to virtual sexual encounters is the capability to connect with individuals outside of your region, being able to create an alternative persona, and not having to expose that persona to anyone but those you choose to engage with.

Once that engagement is over, you have the choice as to when and how often you choose to interact with that person, with it being extremely unlikely that you will have to engage with that person at any time.
Risks of cybersex
Is cybersex cheating?
Because of the anonymity of cybersex, there is a risk of individuals who are married or in committed relationships feeling as though these virtual encounters are "not real" or that the encounter is meaningful than if the encounter was in-person.
On the other side, there is also the possibility that a participant may become more attached to their virtual sex partner (or partners) than is customary, breaking the previously set agreement of the encounter.
Cybersex, like any other relationship, requires clear communication, trust, and mutual respect for the partner for the relationship to be healthy and work for everyone.
Related Reading: 

10 Reasons Why Respect Is Important in a Relationship
Evolution of cybersex in the covid era
Like any human interaction, the number of variables that MAY occur in a cybersex relationship is as varied, unpredictable, and complicated as any in-person relationship. Before COVID, our society utilized virtual capabilities when needed. Since COVID, virtual platforms are needed to do the things we need to do.
Many of our jobs, educational sources, and even doctor's appointments have moved to a virtual platform. ZOOM weddings, baby showers, and even funerals have become the norm through the pandemic, making virtual the same as in-person for many of us.
This changes what is already a shaky premise about cybersex and online relationships carrying a different weight than a relationship that takes place in person. The variance of "live" interaction that is capable through technology has created a new space for all types of relationships.
Because of this shift in our perception, it is my belief that the way cybersex is viewed by the masses will also shift. We may soon start hearing about "cybersex' and online relationships being referred to simply as sex and relationships.
Related Reading: 

How To Make Your Online Relationship Work
How to have safe cybersex
Virtual expressions of love can help you find someone you truly connect with, but there are equal chances of facing threats and running risks. Check out these tips on how to have cybersex safely:
Ensure that you are engaging with the other person with their consent. You both can go as far as you want as long as you both are transparent about it.
Use a different contact number
It's better to stay safe and not reveal the phone number you share with friends and family with the one you are sexting for the first time. Use an app that doesn't reveal your number.
Don't hesitate to explore yourself sexually. Understand what clicks you better- couple sex, open relationship or anything else. Communicate and try to understand your preferences.
Related Reading: 

What is an Open Relationship? Is It the Right Thing for You?
Conclusion
Cybersex might not be the right choice for everyone, but it can be playful, fulfilling, and pleasurable for those who prefer it. So, educate yourself on the benefits and risks and have fun!
Share this article on
Want to have a happier, healthier marriage?
If you feel disconnected or frustrated about the state of your marriage but want to avoid separation and/or divorce, the marriage.com course meant for married couples is an excellent resource to help you overcome the most challenging aspects of being married.
More On This Topic
You May Also Like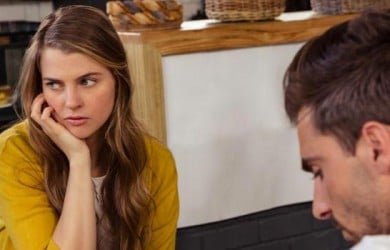 Popular Topics On Married Life