What Anaïs Nin Can Teach Us About Happy Marriage
Professionally known as Anaïs Nin, Angela Anaïs Juana Antolina Rosa Edelmira Nin y Culmell (February 21, 1903 – January 14, 1977), one of the most renowned novelists of the last century can teach us a thing or two about having a happy marriage.
She is profoundly known for her extensive volumes of female erotica. Her famous short erotic novels captured the essence of true intimacy and expressed her core ideology that understanding our partner on a deeper level is more valuable than physical affection. They, implicitly, provide great insight on marriage tips on what makes a good marriage.
If you're missing intimacy and happiness in marriage, you should read Anaïs Nin's good marriage advice and ideas on love and understanding.
So, how to have a healthy marriage? Let's know her thoughts!
To Miss Intimacy in Your Marriage is to Miss Understanding
Intimacy is about being able to completely open up to your partner. Have you felt disconnected lately? Or is something preventing you from telling your spouse how you feel? Wondering what makes a happy marriage?
By intimacy, we mean both physical intimacy and emotional intimacy. Building intimacy is one of the essential tips for happy marriage. It is one of the characteristics of what makes a successful marriage.
Advantages of intimacy in marriage
Some of the benefits of physical intimacy are as under:
Sex lowers mental stress and psychological distress
It elevates mood and marital satisfaction
It boosts immunity, lowers the risk of cardiovascular diseases and provides other health benefits
Sex improves communication and encourages positive communication
Sex is a physical activity with compounded health benefits of a moderate workout
It improves self-esteem and encourages you to build better physical passion
It incorporates trust and lays the foundation of a happy marriage
Some of the benefits of emotional intimacy are as under:
It provides a sense of security in the relationship
It makes the relationship comfortable and stress-free
Being emotionally connected prepares the groundwork to base a happy marriage
It helps the couple stand together through rough times in life
It reduces psychological problems like stress, depression, anxiety, social mutism, etc because they are assured support from their partner
Emotional well being leads to physical well being
It sets realistic expectations in the relationship
In the process of building a happy marriage, we all have fears and regrets. Things we don't want anyone to know about us. It may be insecurities about your weight, fears due to an abusive ex-husband, or even sexual preferences.
But it's these things that can create a deeper bond between two people – if you let them. Only when your partner knows your deepest fears does he truly know the real you. Maybe you're afraid he'll see you in a different light. Maybe you're afraid he'll love you less than before.
This is one of the successful marriage tips. Ask yourself if the same would be true if it were him sharing his deepest fears with you. Would you love him any less? Probably not.
To Miss Understanding is to Miss Love
Most people think love comes before everything else. They also make the mistake of thinking a happy marriage can only be built on love. Yes, love is an essential element of every relationship but it's also unpredictable and conditional in nature.
Over time, it will lose some of its hold over you and might cause you to doubt the very foundations of your happy marriage. Intimacy and understanding, however, are the cornerstones of a happy marriage. Anaïs Nin also talks about how to keep your marriage strong. One of the successful marriage tips is to be aware that love cannot exist without these essential components. If you genuinely want to create lasting love and a happy marriage, you first need to create mutual understanding. And to create mutual understanding, you need intimacy.
Advantages of

understanding in marriage
Understanding is what makes a successful marriage. Some of the benefits of developing understanding in your marriage are as under:
It makes your partner appreciate your efforts
An understanding between couples reduces disagreements and relationship conflicts
Building understanding creates mutual respect
It improves the overall relationship quality
Wise Words from a French Novelist
According to Nin, there comes a point in your relationship where the strength of your intimacy is enough to overcome your fears of rejection or inadequacy. While these fears may still exist on a deeper level they are no longer significant.
For some couples, it may take years to reach this point, for other mere weeks. Why is there a difference? Because we all carry a different burden. Some people were abused as a child. Some have had one too many bad relationships. And others suffer from a negative body image.
These issues are the enemy of intimacy, as they don't allow you to open up. And here's the controversy: love can only exist if there's intimacy, but intimacy cannot exist if there is no love. That's where it all begins.
How do you increase relationship and sexual satisfaction? In the video below, Amy Color has defined the science and sound of intimacy. She shares her recipes for physical and emotional intimacy that foster deep secure connections in a respectful and entertaining way.
Accepting yourself for who you are, despite your flaws and imperfections. Forgiving yourself for making mistakes and hurting others. And above all, realizing that it's these imperfections that make you unique.
In short, commit to a personal relationship with yourself.
In the words of the famed Anaïs Nin:
"The value of the personal relationship to all things is that it creates intimacy… and intimacy creates understanding… and understanding creates love."
Share this article on
Want to have a happier, healthier marriage?
If you feel disconnected or frustrated about the state of your marriage but want to avoid separation and/or divorce, the marriage.com course meant for married couples is an excellent resource to help you overcome the most challenging aspects of being married.
More On This Topic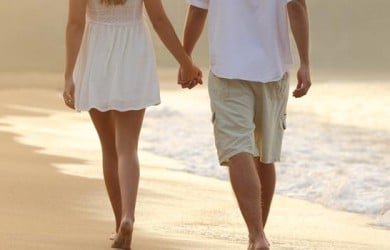 Recent Articles
You May Also Like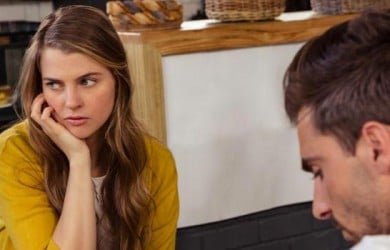 Popular Topics On Married Life