The Disney Guide on How to Build Intimacy in Your Marriage
If you're a Disney fan (and seriously – who isn't?) you're probably a hopeless romantic.
And while Disney may not reveal the whole story in their movies, we can often find valuable messages sprinkled throughout – messages that can help us in building intimacy in marriage or building intimacy in a relationship.
If you feel your marriage is lacking intimacy, here are some ways to be intimate that can be very valuable in creating intimacy in your marriage.
"There's no one I'd rather be than me." – Wreck-It Ralph
Have you ever lost yourself in a relationship? Many women (and men!) experience this in their marriage. They try to be everything their partner wants them to be and lose themselves in the process.
They love their partner so much that they forgot to love themselves.
At the moment, you may not realize that true intimacy or even being intimate is impossible in the absence of appreciation – not only for your spouse, but also for yourself. If you don't value yourself, how can you expect someone else to?
Over time you may even start to resent your partner for making you feel as if you aren't good enough. These feelings may ultimately lead to your demise.
But it isn't your spouse who makes you feel inferior, it's you. You're afraid to be yourself because you think no one would love you for who you are. Do you really want to sacrifice your true self for your partner?
After all, even if your current relationship fails, you still have to live with yourself for the rest of your life. If you allow your partner to see the real you, you can reach a level of romantic intimacy far beyond your own imperfections.
Knowing how to be more intimate in bed and how to build intimacy in marriage starts with respecting and loving yourself.
"The very things that hold you down are going to lift you up." – Dumbo
Eileen, who is now in her second marriage, met her current husband two years after her divorce. While she told him a thing or two about her previous relationship, she never told him the entire story. '
'The trouble started two years before, when I told my first husband I was going to leave him," she explains. "At first, he seemed to agree with my decision. But as days went by he became increasingly aggressive and started threatening me.
As soon as I had the chance, I moved as far away from him as I could, but the threats didn't stop until 6 months later.
Getting into a new relationship wasn't easy and opening up was even harder. Eventually, my current partner realized there was more to the story than I cared to admit. It was at this moment that I told him everything that had happened.
By sharing my burden I was able to let go. But it also enabled me to connect with my new partner in a way I never thought possible. The thing that had held me down before was now helping learn how to create intimacy in my current marriage."
Relationships are full of ups and downs. Things happen and you or your partner end up getting hurt.
Take advantage of these situations to acquire the knowledge of how to get intimate and how to build intimacy in a relationship or in your marriage by using them to create a deeper connection with your spouse.
"Love is putting someone else's needs before your own." – Frozen
The true definition of love. Sometimes people are so absorbed by their problems and needs that it's hard to see the needs of their spouse.
If you're facing intimacy problems in your partnership, it may very well be that you or your partner are fighting emotional, physical or mental issues that prevent them from opening up completely.
Unfortunately, many people are doing exactly the opposite of what they should be doing in such situations. They start pushing, thinking they can fix the issue by forcing someone to do what they want.
This is not the best way to build a healthy relationship. Instead, be patient and understanding – know that your spouse will open up in time, even if it takes a little longer and this is how to develop intimacy when your marriage needs it the most.
"All it takes is faith and trust." – Peter Pan
It's normal to have frustrations in your relationship. No one is perfect and neither is your partner. Rather than holding a grudge, learn how to talk about your issues and show your spouse you care and still have faith in your marriage.
Find ways to show your appreciation – surprise them with breakfast in bed, write a romantic message on the bathroom mirror before they wake up in the morning or cook their favorite dinner. It's the little things that count the most.
Building intimacy in marriage is contingent on how much faith and trust you have in your partner. And, in the bleakest moments when life puts you down, you can count on your partner to be by your side.
"Even miracles take a little time." – Cinderella
Despite your best efforts, rebuilding the intimacy in marriage between two people takes time. Practice patience and understanding, and enjoy the process of getting to know your partner in new and surprising ways.
Patience has the ability to transform any relationship, it allows you process your emotions and deal with issues in your marriage in a more positive and constructive way.
This positive attitude achieved through patience will help you to be more empathetic to others around you. Moreover, patience is also very important for being flexible, dress-free, less frustrated, and live a healthier life.
Doesn't matter if you are a Disney fan or not, you can be assured to learn many life lessons from Disney movies.
Especially when it comes to building intimacy in marriage, these movies appeal to the most basic human nature and encourage them to find ways to imbibe love in their lives.
Share this article on
Want to have a happier, healthier marriage?
If you feel disconnected or frustrated about the state of your marriage but want to avoid separation and/or divorce, the marriage.com course meant for married couples is an excellent resource to help you overcome the most challenging aspects of being married.
More On This Topic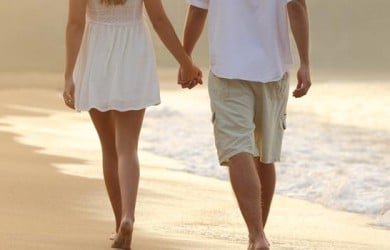 Recent Articles
You May Also Like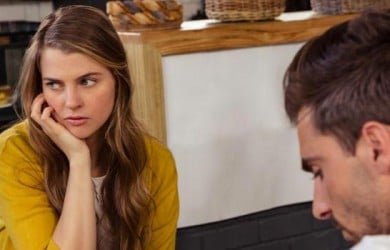 Popular Topics On Married Life