Dispelling Damaging Myths About Men and Intimacy
What is emotional intimacy?
Emotional intimacy is the deepest and scariest kind of intimacy present.
It is as if a person is baring their soul and opening the passage right into their heart. To open up so unabashedly and completely that nothing is left to hide or be ashamed of.
Physical intimacy is easy to achieve. At times couples who have been physically intimate, are uncomfortable or find it impossible to be emotionally intimate with their partner as intimate thoughts of a married man can only truly to be known by their wives.
Myths about men
There are several damaging myths about men and intimacy.
Each more obnoxious than the one before. From men do not value intimacy or emotional connection, to men only cater to their physical desires rather than emotional or sensual.
From men are inherently alpha beings are therefore searching for passive partners, to men do not care about their partner/spouse's feelings. Also, those men prefer to spend time among their mates rather than family.
Such damaging myths about men and intimacy is not restricted to one part of the world. And men all around are the victims of it.
Emotional intimacy with a man
Men and emotional intimacy got to say; it is a tough nut to crack.
The main issue that arises with this phrase is that no one is inherently emotionally dwarfed or unavailable. It is how they are raised.
Ever since their infancy, young boys are told time and time again that you are a boy, tough it out, or boys do not cry or be a man. Parents and adults do not realize the impact their words have on their young boys.
Where a crying young girl is told that be a brave girl, a young boy is told that boys do not cry.
Therefore, taking away any possibility of any future emotional outburst. Young boys are trained to be ashamed of showing any emotion, as it is regarded as a sign of weakness. This is, maybe, the worst kind as it fuels the damaging myths about men and intimacy.
Think about it, if a toddler is raised in such a household and society, and grows up to be emotionally unavailable, then is it really his fault?
True, once in a blue moon, there comes a gentleman who is so sure of themselves and does not give a damn about society. If you think that your husband/partner is emotionally unavailable or not as intimate, you will find yourself googling, 'how to build intimacy with a man?." That is the battle half won, as acceptance is the first and most difficult step.
The epitome of damaging myths about men and intimacy
How men express their feelings?
Men and women are different. For the world to have a smooth sail, they have to be at opposites. Just like, generally speaking, women are the essence and the soul of emotional expression; men, generally speaking, would prefer to bottle it in.
Does that mean that men do not know how to show emotions?
No, as no one can do that. It is, generally speaking, impossible to not show emotions and to bottle it all in and seal it. It is just that; men show their emotions differently. It is your job as a partner, to learn and find out how your husband/partner shows his love for you and your family.
It can be as small as always insisting on driving the car.
To many, it would seem as someone having the lack of ability to share control, but maybe, the husband wants to ensure your family's safety, who knows? These subtle hints speak volumes, and matter more than words, as you may have heard, actions speak louder than words.
Again, the most damaging myths about men and intimacy prevail as, if you are asking yourself what does intimacy mean to a man? Or how to get a guy to express his feelings – pay attention to his actions. He has probably told you a thousand times, just in his way.
Avoiding eye contact
That is one of the most damaging myths about men and intimacy at its peak.
So, why does a guy avoid eye contact? The most consensus could be set on, as eyes are the doorway to the soul, and women are damn good readers. Given some time and if the girls put in the effort, they can pretty easily read their husbands/partners. This is how the guys get caught lying. And when the husbands learn this, they try to hide their emotions so as not to appear weak.
Suffice it to say that when a man avoids eye contact with a woman, generally speaking, is when a man has feelings for a woman. And the guy knows that his eyes won't be able to keep his secret.
How to know if a man is hiding his feelings?
As sad as it may sound, intimacy issues in men are fairly common. Men with intimacy issues find it hard to express themselves emotionally, but that does not mean that they do not have the ability to feel. They may express anger by throwing some hoops rather than talk about it.
Men with intimacy problems are not themselves the problem; all they need is a friendly and loving presence.
If you are willing to work on your relationship and walk the extra mile, and if you find yourself thinking how to build emotional intimacy with a man/your husband, understand that he is not perfect, not complete. Your presence and love will make him so.
Women are raised in the same world as well. Therefore, it will require you to change it as well. Do not take part in the damaging myths about men and intimacy and break the norms with your husband's brothers/sons/friends.
Share this article on
Want to have a happier, healthier marriage?
If you feel disconnected or frustrated about the state of your marriage but want to avoid separation and/or divorce, the marriage.com course meant for married couples is an excellent resource to help you overcome the most challenging aspects of being married.
More On This Topic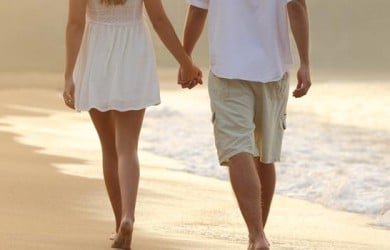 Recent Articles
You May Also Like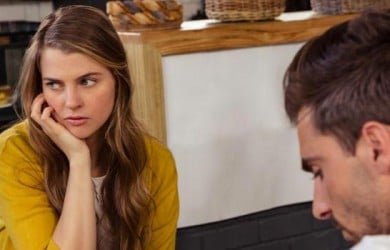 Popular Topics On Married Life