Overviewing the Fear of Intimacy of an Intimacy Avoidant Person
In an ideal relationship, both partners would be equally invested in developing intimacy. But often the ability to be intimate, especially emotionally intimate, is not aligned.
One or both partners can be afraid of intimacy; in fact, in Western Culture, 17% of the population is fearful of intimacy. It seems counterintuitive when two people love each other, but it does happen, and this can be a source of conflict in the couple. Let's examine both sides of the issue, one from the point of view of the person who is intimacy avoidant, and the other, from the point of view of the person who loves someone who is intimacy avoidant.
Related Reading: Fear Of Intimacy: Everything You Need To Know
What are some of the signs that a person is fearful of intimacy?
1. They are angry. A lot.
A person who has above-average displays of anger is likely to be a person who is fearful of intimacy.
Instead of sitting down in a mature way and talking over the things that are bothering them, they explode in anger. This quickly shuts down any possibility of a civil conversation, and thus the person unconsciously avoids going deep into the real reasons behind their anger. It's what is called an adaptive technique – they have learned an effective way to not become close with their partner by instead becoming angry.
It is an unpleasant way to live, for both the intimacy avoidant person (because they dwell in anger) and the person that loves them (because they become the target of the anger). This calls for therapy!
2. They spend more time at their job than with you
When your partner proudly states he is a workaholic, it may be a sign he is fearful of real-life intimacy. Burying oneself in work is a common way to deflect the obligation of intimacy that a good relationship requires. Because it is socially acceptable to call oneself a workaholic—indeed, it is a badge of honor—no one but the partner actually realizes the consequences of living with a person who dedicates little or no time to increase the intimacy in his primary relationship: his marriage.
Related Reading: Signs of Fear of Intimacy
3. They are more comfortable with online relationships
A person with a fear of intimacy may gravitate to cultivating online relationships. These are far easier to maintain than real-life relationships because they can be turned off and back on again at will. They do not demand an investment in sharing anything emotional. Online relationships allow the intimacy avoidant person to feel like he has a community but without the cost of contributing emotions, honesty, and authenticity to that community.
Gamers are a good example of this type of person. They relate to others in their gaming community through the use of an avatar, which allows them to distance themselves and their feelings from the others in the gaming group. While this works perfectly for the intimacy avoidant person, it is difficult for the people who love him in real life.
4. They never show their real self
People who are fearful of intimacy may work to maintain the "perfect image" when in public. This keeps them at an emotional distance from others, because they never let out their real feelings of fear, vulnerability, weakness or need. The intimacy-avoidant individual avoids showing their real self, as it would mean feelings that are uncomfortable or even foreign to them.
Related Reading: How to Overcome Fear of Physical Intimacy
Do you love an intimacy-avoidant person?
There are some real challenges to loving a person who is fearful of intimacy. They may have some wonderful, attractive qualities, but the lack of being capable of opening up their true selves to another person can be a relationship deal breaker.
It may be helpful for you to understand that when the avoidant person shuts down their emotions, it means that they are anxious or afraid of such overwhelming feelings. Do not take this personally. They are not trying to shut you out on purpose; they are merely trying to not feel so much as it is actually fear-inducing for them to feel so many powerful emotions.
If the intimacy-avoidant person leaves do not go after them
It will only make them run faster to avoid confrontation. Let them go and sit in their fear for a bit. Let them miss you and your calming presence. During this time, practice self-care, as their leaving may make you feel upset. Again, their actions have nothing to do with you.
Do not be angry; he cannot help it
The intimacy avoidant person is not deliberately behaving as if he has no feelings. He has adapted his behaviour in such a way since early childhood, where he learned that it was dangerous or ill-advised to share his emotions openly with those close to him.
You will not be able to force intimacy or emotion from this person, but there are techniques you can learn to help him be able to meet your needs to the best of his abilities.
Reflect on the whys of your relationship
If you are a person who values and needs a good deal of intimacy in your personal relationships, why have you chosen a partner who has a fear of intimacy? You may want to work with a therapist to examine where this is coming from.
Related Reading: How to Overcome Fear of Emotional Intimacy
Skills you may wish to learn
There are some communication techniques that you can learn that will enable you to better communicate, in a gentle way, with your intimacy avoidant person. These include sharing your thoughts on what you think he may be feeling and why you think this. This method of communication can provide your partner with an emotional mirror that can help him increase his awareness about his avoidant behaviour.
Know when to leave
It may be that you will never be able to be happy with the level of intimacy that your partner is able to provide. In that case, you need to take a personal inventory of what you are gaining from staying in the relationship with this person, and what you would lose if you left. Only after a true look at the costs and benefits should you make the decision to stay or go.
Share this article on
Want to have a happier, healthier marriage?
If you feel disconnected or frustrated about the state of your marriage but want to avoid separation and/or divorce, the marriage.com course meant for married couples is an excellent resource to help you overcome the most challenging aspects of being married.
Related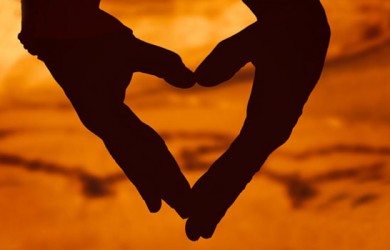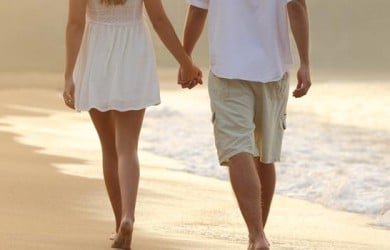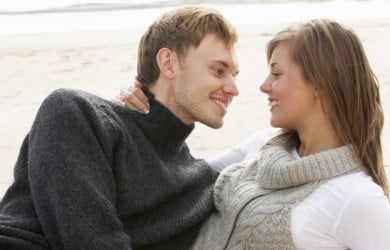 Recent