5 Little-Known Factors That Could Affect Intimacy in a Marriage
Intimacy in marriage is one of the most important factors when it comes to success in marriage.
After all, real understanding can only be achieved when you have a deep connection with your spouse – both emotionally and physically.
Even if you're already working on your problems, you may be surprised by some of the things that can affect your relationship and your level of intimacy in marriage. Intimacy issues in marriage can rob you of relationship satisfaction and peace.
So, how to overcome intimacy issues?
Today, we'll discuss five little-known factors that could affect your marriage intimacy problems more than you realize.
1. Different levels of interest
In the first six months of a relationship, most people wear rose-colored glasses, and intimacy in relationships is not a bone of contention. Moreover, many are willing to do everything to please their partner.
It's possible you subconsciously tried to adjust your own needs to match those of your spouse and enhance intimacy in marriage. That may have worked in the beginning, but at a certain point, it's time to face the truth.
Maybe you used to be intimate with your spouse every single day, but now started to lose interest – or vice versa and lack of intimacy in a relationship has crept in slowly but surely.
If you're facing intimacy problems in your marriage, this doesn't necessarily mean something is wrong with either one of you. Ask yourself how often you used to be close to previous partners and what was the level of intimacy in marriage.
If you see a common theme, different levels of interest may be affecting levels of intimacy in a relationship and causing further marriage problems.
While this may not sound like a big deal, interest levels are not something you can easily – if at all – change. In many cases, marriage counseling is the only way to overcome problems with intimacy effectively.
2. Stress affecting your body image
We all know stress can affect us in several ways and including no intimacy in a marriage.
And while it may be a direct factor in your marriage problems, sometimes it has a lesser-known effect.
Due to its ability to cause hormonal imbalances, stress can affect your body image, cause depression, and even weight gain. If you feel uncomfortable shedding your clothes in front of your partner, try to determine what's causing your stress levels.
Even if it's not possible to avoid the cause of stress entirely, there are many things you can do to alleviate the tension resulting from these situations. Yoga, meditation, and walking 30 minutes a day are all simple ways to reduce stress and enjoy intimacy in marriage.
3. Intimacy problems due to a negative perception
Your childhood greatly determines how you perceive many things in life. The same holds true for marriage and affection.
If you watched your parents fight a lot, chances are, you're experiencing the same in your own marriage.
What about intimacy in marriage? Did you ever see your parents openly show affection towards each other? Or did you walk in on them while they were making love?
All these seemingly insignificant moments may have given you a negative perception of physical contact in your partnership and left an adverse impact on intimacy in marriage.
As adults, however, it's not always easy to recognize the perceptions we subconsciously hold.
And yet, without changing these negative thought patterns, it's near impossible to fix intimacy problems in your marriage.
So, how to deal with no intimacy in marriage when childhood trauma or negative perceptions have left you scarred?
A great way to find out whether your perceptions about closeness in a relationship are holding you back is to simply write down the first 5 words you come up with when thinking about making love.
Analyze the results. Do you see a negative theme? If so, you need to actively change your perception of intimacy to make a difference in your marriage and overcome intimacy problems in a relationship.
4. Communicating in meaningful ways
Women have a tendency to blame their appearance when their partner doesn't seem to be particularly interested in making love.
Do you ever wonder if he is cheating on you with someone more beautiful? Do you feel unattractive to him when he is not in the mood?
These thoughts may seem perfectly sensible to you, but in most cases, problems related to intimacy in a marriage are completely unrelated to how you look.
Instead of blaming yourself, spend some more time with your spouse.
For example, when was the last time you had a good conversation with each other (other than talking about work or kids)? Being able to communicate in meaningful ways creates a deeper emotional connection and ultimately opens the door to physical and emotional affection.
5. Not aroused? No problem
Many couples mistakenly believe that it's necessary to be aroused before being intimate with each other.
The truth of the matter is that arousal is merely a response to intimacy, not a precursor. The next time you politely reject the offer, maybe you should go with the flow and see how your body responds. You may end up enjoying it more than you thought.
Problems surrounding intimacy in marriage don't have to indicate the end of a marriage, but they need to be taken care of. However, if all else fails, couples therapy could help to revive your relationship and take levels of intimacy in marriage to the next level.
Not ready to seek therapy?
How to enhance intimacy in marriage when a couple is not ready to seek therapy?
Whether you are a woman wondering how to help a man with intimacy issues, or a man worried about his spouse's lack of interest in marriage intimacy, it would be helpful to read about the warning signs of emerging or prevalent intimacy issues in your relationship and ways to fix intimacy problems without counseling.
Also, taking up a credible online marriage course can allow you to follow the roadmap to building a happy marriage from the comfort of your home and at your own pace.
It is an excellent resource to help you make the required positive changes, take out time and take constructive steps to recognize and overcome emotional intimacy issues, take an overview of sexual intimacy issues and foster a healthy sex life with your partner.
Share this article on
Want to have a happier, healthier marriage?
If you feel disconnected or frustrated about the state of your marriage but want to avoid separation and/or divorce, the marriage.com course meant for married couples is an excellent resource to help you overcome the most challenging aspects of being married.
Related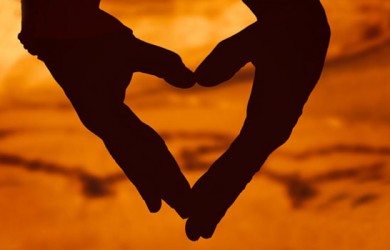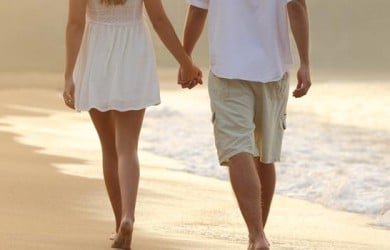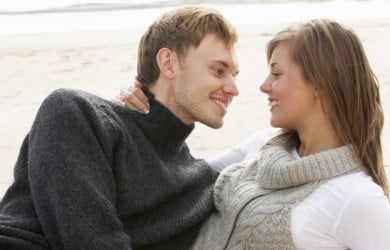 Recent