What to Do if Your Partner Is Still Friends With Their Ex?
The idea of someone maintaining a relationship with their ex-partner is a head scratcher for sure. On the one hand, they shared all of these brilliant memories with each other. It makes sense that a person would want to keep in touch with someone that they were once so closer to, rather than just throwing it all away for good.
Yet, on the other hand, it seems awkward maintaining a buddy-buddy relationship with the person that you once considered your soulmate.
How do you go from cuddling with someone every night to platonically talking with them about the weather? It is no doubt that being friends with an ex can get tricky.
But what about when your current partner is friends with their ex? What do you do then? It can always be a sticky situation when your partner is still friends with their ex.
You might start to get self-conscious in these situations. Why do they have to maintain a relationship with their past love if you're right there to give them all the love and affection in the world?
You don't want to come off as the villainous girlfriend who forces her boyfriend to never talk to his ex again (no one wants to be the "Emily" from Friends of the situation), but at the same time you feel as though you need the security in your relationship to be certain that you're the only one he thinks about at the end of the day.
So, what do you do in this situation? How do you let your partner have the freedom to maintain his friendships outside of the relationship while at the same time allowing yourself the self-respect and dignity to feel as though you are the most important woman in your man's life?
Use your intuition
This is one of those situations where you really have to go with your gut. Take a deep breath and ask yourself, is there something going on between your significant other and his ex, or are they truly just friends? Most likely you're in luck because these two broke up and ended things for a reason. In most cases, if these two were still supposed to be together, they would be.
No one breaks off a relationship unless they have given it a significant amount of thought.
If the two of them were a match made in heaven, they wouldn't have broken up with each other and have gone off to date other people. They just wouldn't have.
Trust that relationships evolve
This doesn't mean that you don't have the right to question your partner's relationship with their ex. The fact of the matter is, at one point your man and his ex shared a significant bond. At one point they might have even been in love with each other. But just as people grow and change as they get older, so do relationships.
Relationships are always evolving and this is just a fact of life.
If your partner is committed to you and only you, what does it matter if they have a variety of bonds that fulfill them outside of your relationship?
Seek fulfillment outside of your romantic bond
It is never healthy to assume that your romantic relationship should be the only one that you're getting satisfaction out of. You should be getting just as much fulfillment out of your platonic relationships and family members as you are with your partner.
If your significant other shares a bond with his ex, it is your job to ask yourself whether or not you trust the fact that their friendship doesn't diminish the relationship that you currently have with your partner.
Set boundaries if necessary
If you can truly feel as though nothing is being taken away from your relationship just because he is still friends with his ex, then you can let it be. Yet if you feel as though you need to share your partner with his past love, you are then allowed to set the necessary boundaries, it will take in order to make sure that you and your significant other both feel comfortable.
While it is certainly true that romantic commitments are about compromise, it is also important to realize that in order for a relationship to work out, both people need to remain individuals with outside friendships and bonds that don't solely exist within their romantic partnerships.
As stated before, it all comes down to trust.
If you have faith in your partner's commitment to you, you have no reason to worry.
Yet if you just can't help but feel as though your partner is giving more attention to their ex than they are to you, give yourself the self-respect to end the relationship and move on. The right person for you will not make you feel as though you're a constellation prize.
Share this article on
Want to have a happier, healthier marriage?
If you feel disconnected or frustrated about the state of your marriage but want to avoid separation and/or divorce, the marriage.com course meant for married couples is an excellent resource to help you overcome the most challenging aspects of being married.
More On This Topic
You May Also Like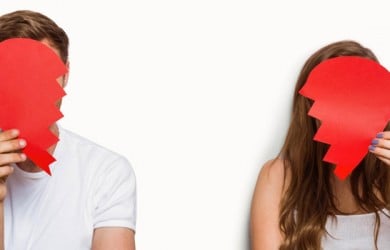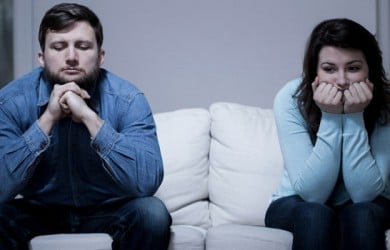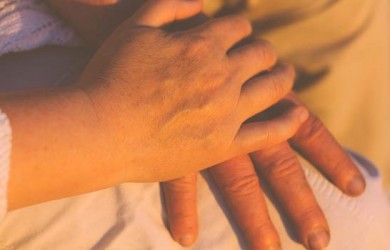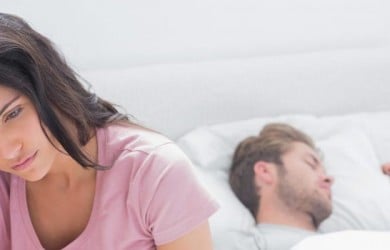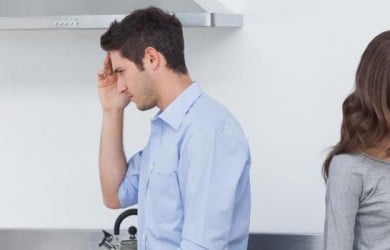 Popular Topics On Marriage Help