Who Cheats More in Relationships – Men or Women?
When you read or hear the word "cheater", most of us would imagine a man with another woman, right?
We despise cheaters not just because of the hurt and pain that they are giving their partners but also because it's a sin to cheat. Why don't they just leave the relationship if they are no longer happy?
Surely, you've heard about the phrase that men are all cheaters or that by nature, they are bound to be tempted – well, that was before. You'd be surprised to know that today, women are as capable of cheating as men do and this causes us to ponder, who cheats more, men or women?
Cheating – how is it determined?
Are you a cheater?
You may have asked yourself this question in some situations that you've been through and we all know why.
Cheating is a mortal sin.
It's either we're afraid of committing the mistake or we have already done it and we want some sort of excuse.
Who cheats more, men or women? How do you know if you are already cheating? Having an affair doesn't start and ends with having sex with someone other than your spouse. In fact, just the so-called "harmless" flirting can already be considered as a borderline in cheating.
Let's check the different forms of cheating and let's see who's guilty!
1. Physical cheating
This is the most common definition of cheating. It's when you become sexually involved with another person other than your partner.
Men and women are both capable of committing themselves to this action but most often, it's the women who invest far more than just their carnal desire. For them, physical cheating is also accompanied by emotional cheating.
2. Emotional cheating
When it comes to emotional cheating, who cheats more, men or women?
Women, who cheat, usually invest more than just their carnal desire. Most often than not, these women have emotional attachment with their lovers. Men also are susceptible to emotional cheating and you don't even have to have sex to be called a cheater.
Investing romantic feelings to someone other than your spouse or partner, loving another person even when you know that you will hurt your partner is already a form of cheating.
3. Online Cheating
For some, this won't be considered as cheating but investing attention, your emotions and time into chatting and flirting with someone, watching porn, joining dating sites "for fun" aren't valid excuses.
This is still a form of cheating, no matter what purpose you have in doing these actions.
Understanding the trend – the 'cheat' statistics
Believe it or not, the numbers have changed – drastically! Statistically, who cheats more, men or women?
Let's dig in deeper. Based on the latest data from General Social Survey in the U.S., who cheats more, men or women statistics have shown that it was around 20% of men and almost 13% of women admitted to having extramarital affairs.
Though, as a disclaimer, we ought to understand that these statistics did depend on the people who were willing to participate.
Most of the time, especially with women, they would not be comfortable admitting that they do cheat. The point here is that today, both men and women are capable of cheating but do you ever wonder how women are now becoming more aggressive about extramarital affairs today unlike before where just thinking about flirting with other men is already a sin.
Reasons why the numbers have changed
You might wonder how who cheats more men or women study results turn out almost equal amongst men and women. It's also a big shock for some that women are now open in talking about having affairs when before, this can cause a serious stigma and hate from everyone.
One great factor that is being considered here is our current generation.
It's a fact that our generation today is much more daring and bolder. They know what they want and they will not allow gender, race, and age determine what they can or can't do. That's why if they are in a relationship, they are bound to be much more guarded and will even fight for their right that whatever a man can do – they can do better.
Who cheats more, men or women? Time has changed and even how we think have drastically changed. If before, simple flirting can already make you feel guilty, today the feelings described are thrilling and addicting.
It's like we are aware that it's wrong but the urge to do it becomes greater as it's forbidden.
Who Cheats More, Men or Women?
Knowing who is more capable of cheating isn't something to be proud of. In fact, it's alarming because we no longer see the value and sanctity of marriage. We no longer see how sacred the union between two people in love, what we see is the thrill and addicting feeling of having an affair.
So, who cheats more, men or women? Or are we both guilty of this sin that will not just ruin our marriage but also our family? A study has shown that infidelity behaviors between men and women are similar. Men are more frequently involved in sexual behaviors and women more in emotional behaviors. Other results from the study were as follows:
Both men and women seek affection, understanding, and attention in the extramarital relationship

They are more likely to cheat if they are feeling insecure

They cheat because they don't get satisfactory levels of attention and intimacy from their partner

Women are more likely to seek something to fill their emotional void or feel more desired by having an affair but

sexual satisfaction

can also be a factor

They are more likely to see an affair as a way to end their marriage if they feel trapped.

In heterosexual couples, women are also more likely to initiate divorce and be happy after that
Rebuilding a relationship after being broken by an affair is never easy.
Trust, once broken won't easily be fixed. What's worse is that there will be many people who will suffer because of this mistake. Yes, cheating is a mistake no matter what your reasons are. So, before getting yourself in this situation – think.
Where or not you've been cheated or if you are the one who cheated. It's important to know that there are still second chances but let's make sure that we don't waste those chances.
Who cheats more, men or women? Who deserves a second chance? Who is to blame? Don't wait for the time that you have to ask this yourself and don't wait to be put to shame just because you became weak at some point.
Both men and women are capable of having an affair and that's not what needs to be counted, rather it's the self-control and discipline that you have as a person will matter.
Share this article on
Want to have a happier, healthier marriage?
If you feel disconnected or frustrated about the state of your marriage but want to avoid separation and/or divorce, the marriage.com course meant for married couples is an excellent resource to help you overcome the most challenging aspects of being married.
More On This Topic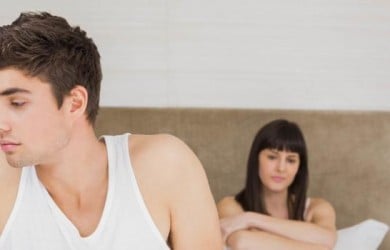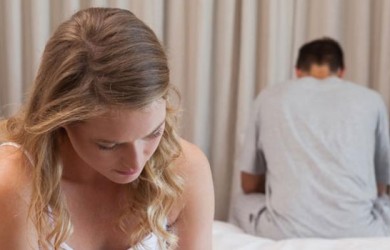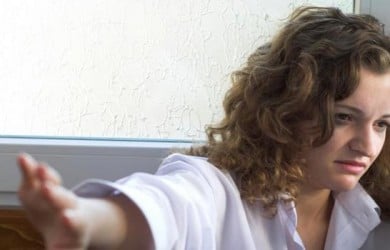 You May Also Like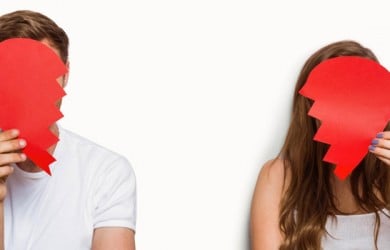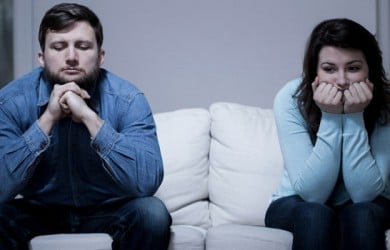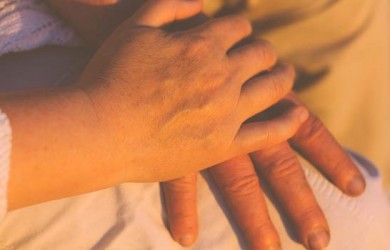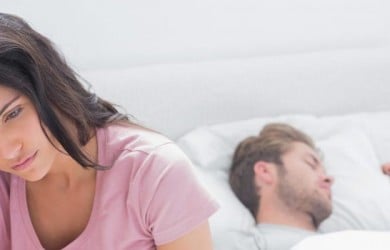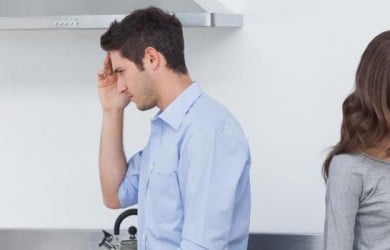 Popular Topics On Marriage Help