Wife Infidelity – 6 Signs She's Cheating
Your wife means the world to you, so when she starts displaying out-of-character behavior you may naturally start to worry there's something she isn't telling you. It's hard to think that the person you love them most might be being unfaithful, but the truth is wife infidelity is nearly as common as husband infidelity. One study found that the percentage of cheating women has risen to 19%, a 9% increase since the 1990s.
With the expansion of social media and the Internet, for both affairs of the heart and of the body, cheating is now easier than ever for both men and women. If you're suspecting foul-play in your marriage, you could be right.
Here are 6 telltale signs that your wife may be cheating
1. Bad phone behavior
Social media platforms and online forums have made cheating preparations, naked video chat, and engaging in emotional affairs as simple as turning on a phone. While a woman's interest in her smart device doesn't mean she's cheating. However, a change in behavior regarding her cellphone, tablet or other smart devices may be a strong indicator of wife infidelity.
When you were first dating or married, your wife used to respond to your texts within seconds. She was happy to sneak in a call on her lunch break just to say hello, loved texting emoticons and gifs to you and barely even looked at her phone when you were together in person. You were her sole focus.
Now, your wife seems more interest in her phone than ever. She may be:
Ignoring your texts – Or not responding to them with the same exuberance or enthusiasm as she used to. This could be for any number of reasons. Perhaps she's busy, has lost interest in your relationship, or she is giving her attention to someone else.
Keeping her phone on silent – If she never used to do this, take it as a bad sign. This could signal someone new is calling and texting and she doesn't want you to become suspicious of it.
Taking her phone into a different room to answer – Whether it's calls or texts, your spouse will not want you present if she's taking calls or texts from someone inappropriate. She won't let you near her phone.
Has her phone with her at all times – If she's reluctant to give you her passwords, screens her calls, or snatches her phone up lightning fast when it goes off, chances are there's something on there she doesn't want you to see.
Similarly, if your wife's phone now goes with her on even the most mundane of travels, such as to grab a glass of water or go to the bathroom, there may be something amiss. If your spouse is practising one or more of these habits and they are out of the ordinary for her, take it as an electronic red flag of bad behavior.
2. Her hobbies or speech changes
Many times, our speech and habits are influenced by the people we are hanging around with. If your wife is frequently using new words or slang and you aren't sure where it's coming from, it could be that she's forming a close relationship that is rubbing off on her speech and behavior.
Similarly, if she has taken up new hobbies seemingly out of the blue, such as sports, jogging, or exercising this could also be a sign she's become close to someone new.
3. She gets defensive or accusatory
It is a natural human reaction to become defensive or to over-explain one's self if you are doing something you shouldn't be. So, if questions such as "What did you do today?" or "Where are you at?" are garnering hostile, accusatory, or defensive responses, it may be a sign your wife is doing something you wouldn't approve of.
Similarly, cheaters often accuse their innocent spouses of cheating. This is a multi-functional method of defence for someone being unfaithful. First, she may see how easy cheating is and wonder if you are doing the same to her. Second, it puts you in the defensive position instead of on the attack and projects any guilt she's feeling elsewhere. Third, by doing this she's created a false sense of security regarding how much she values fidelity.
4. She's stopped telling you things
Healthy couples share their lives, thoughts, and feelings with one another. Your wife is likely one of, if not your best friend and you are hers. If she has stopped sharing things with you or seems otherwise emotionally distant or uninterested in expanding on her thoughts, something is definitely wrong.
Furthermore, if she is repeating stories or seems to have forgotten what she has or hasn't told you, it may be a sign she's having trouble keeping track of her romantic confidants.
5. Her appearance changes
It's wonderful when your partner starts taking care of themselves, loving their body, and being the best version of themselves that they can. But, if your wife has started working out seemingly out of nowhere and is hyper-focused on her appearance, it may be a sign that she's trying to impress someone new.
6. Your sex life has changed
One of the telltale signs of wife infidelity is a drastic change in your sex life. One of the most obvious signs she's cheating is if her once healthy libido has dwindled and she no longer seems interested in having sex or practising any form of intimacy (such as kissing or hand-holding) with you.
Intimacy connects couples through shared vulnerability, romance, and the release of oxytocin. If your wife is pursuing a romantic relationship with someone else, she may not want to share these moments with you any longer.
Similar to how words, phrases, and hobbies rub off, so do sexual tricks and exploits. If your sex life is still alive and well but your wife seems to have a sudden desire for experimentation or has new techniques she seems way too familiar with, it could be a sign she's learning these things from someone outside the marriage.
Final word
Are you suspicious that your wife is being unfaithful? If she has drastically changed her appearance, easily becomes defensive, closed off, or her libido is different, she may be cheating. If you suspect your partner is cheating, talk to her about it. And remember, you should never stay with someone who you cannot trust.
Share this article on
Want to have a happier, healthier marriage?
If you feel disconnected or frustrated about the state of your marriage but want to avoid separation and/or divorce, the marriage.com course meant for married couples is an excellent resource to help you overcome the most challenging aspects of being married.
More On This Topic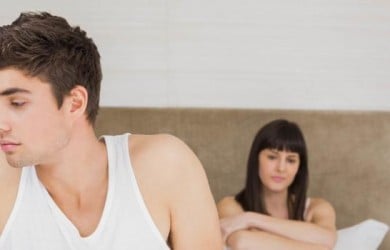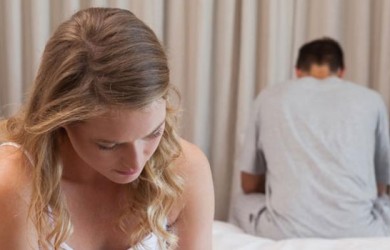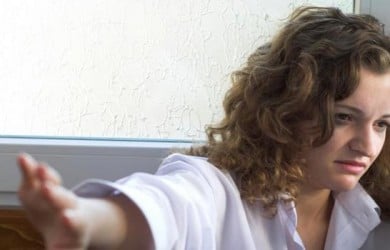 You May Also Like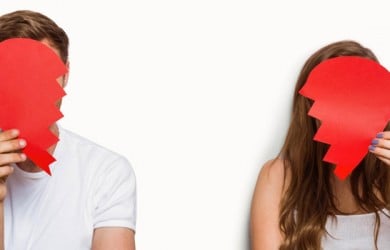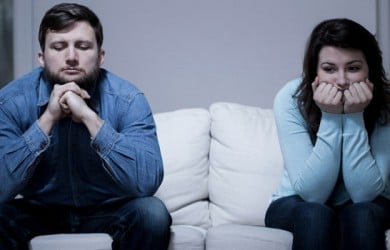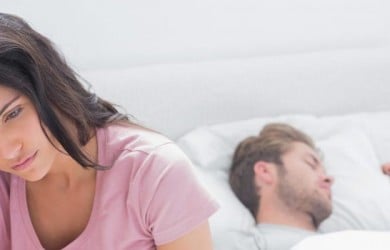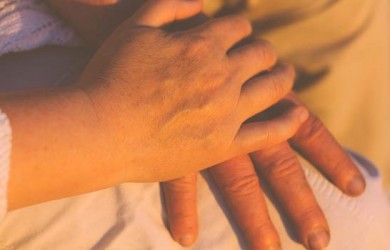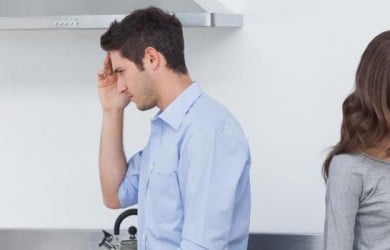 Popular Topics On Marriage Help