Signs of Emotional Cheating in Marriage and What Should You Do About It
Sexual betrayal cuts deeply into a marriage's soul. It's such an intimate violation.
Yet, research and my clients show that nonsexual extramarital relationships can hurt even more. Why?
Just think about it: Sexual cheating in marriage is often limited to crimes of passion. The spouse who is wronged can still emotionally claim that their marriage has many other bonds
But nonsexual extramarital relationships can be more expansive because the cheating spouse is drawn to the whole person.
This kind of emotional cheating in marriage is often called an Emotional Affair. The spouse who is wronged now wonders: "Does my spouse even like, respect, and want me?"
The issue of emotional cheating in a relationship creates many questions, but the most common two are:
What are some potential

warning signs of emotional infidelity

?

How to

deal with an emotional affair

?
Here are some thoughts about those questions.
Potential reasons and warning signs of an emotional affair
Often, these non-physical cheating in marriage occurs at work. After all, your spouse probably has lots of opportunities to be with this colleague.
The two of them might be working on the same project or running into each other often in the elevator or the nearby coffee shop, or attending general meetings and office social events.
And the intensity of working on a project together heightens a sense of connection and teamwork.
For example, they feel they share the same values and viewpoints. They support each other's ideas in meetings, calm each other's anxiety, and cheer for each other.
Of course, most colleagues know the difference between work buddies and soulmates, but you can see how tempting it can be for some people to cross that line—most especially when there are problems in the marriage.
The warning signs of both work and non-work affairs are similar but not identical.
Here is a quick list of behaviors to observe for both situations.
Your spouse spends increasing time at work.

Or, if the new love interest is not a colleague, then your spouse might explain that he or she "has to stay at work longer." The cheater might add that there is a big case or project that requires extra time.

Your spouse frequently smells of alcohol

when she or he comes home—and he or she rarely has alcohol on his or her breath—except perhaps from holiday office parties. Repeated alcoholic breath could be a sign of stress—or after-hours meetings with this person who has captured your spouse's attention, heart—and perhaps body.

Similarly,

your spouse comes home frequently late for dinner

—or not hungry (because he or she has already dined with this new person.)

Your spouse spends more time than usual on the phone or computer

—and he or she does it in secret or gets angry or curt when you come into the room.

Your spouse is suddenly more attentive to his or her grooming

, clothing, and hairstyle. He or she suddenly seems more interested in looking more fashionable. He or she might even have made some new purchases—which they explain away as "needing" a new skirt or shirt.

Your spouse shows a sudden and surprising interest in watching different television shows or movies—or other activities (because those are the interests of this new person.)

Your spouse seems less interested in sex

(because his or her sexual energy is for this new person). Or, he or she suddenly wants to try new sexual behavior that he or she has never tried or even mentioned (because he or she is trying to reignite his or her waning attraction to you.)
Also watch: The impact and consequences of an Emotional affair.

Dealing with the suspicion of cheating in marriage
You do have many options.
Don't start nagging, accusing, throwing things, threatening divorce, having an affair, or getting emotionally out of control. Instead, try these other more successful strategies.
You do not have to do all of these ideas. Understandably, each one can make you feel very uncomfortable. Think about each one—and when in doubt,

seek counseling for yourself

.

Tell your spouse that you feel that you are drifting apart lately. Ask whether he or she feels the same.

Suggest doing new things that you've discussed doing before

—but never took action on.

Tell your spouse that you would like both of you to make individual lists of things to do together.

Offer to meet up for lunch or dinner during the workweek. (If your spouse bristles at this—or puts you off—ask what is going on at work.)

Write a love note to your partner and include things that you like and respect and cherish about his or her.

Ask your spouse to do the same. (If your spouse makes excuses, ask why he or she does not want to do it.)

Tell your spouse that you miss him or her sexually. Or, that sex does not seem as mutually fulfilling lately, and you want to know why—and what else your spouse wants to do. (If your spouse dismisses you, ask why.)

If none of these suggestions improve the relationship—or if your spouse's responses increase your suspicions, then you can ask if he or she has feelings for someone else. If your spouse confesses, don't go off the deep end! Instead, do any or all of the following things:
Ask him or her to go into counseling together

Ask him or her to tell you the whole story and truth

Ask him or her to tell you what he or she needs from your relationship.

Give both of your time to learn, heal, and grow a stronger connection.
Emotional cheating in marriage can be very subtle, so much at times that even the person cheating in marriage might not recognize the signs of their infidelity.
Also, given that there is no physical intimacy, it only makes it harder to see the warning signs of cheating in marriage.
So, if you have a growing suspicion that your spouse might be cheating in marriage, you can use this article as a guide to understanding your partner's changing behavior, and if he is guilty, you can start your journey of recovering from an emotional affair.
Share this article on
Want to have a happier, healthier marriage?
If you feel disconnected or frustrated about the state of your marriage but want to avoid separation and/or divorce, the marriage.com course meant for married couples is an excellent resource to help you overcome the most challenging aspects of being married.
More On This Topic
You May Also Like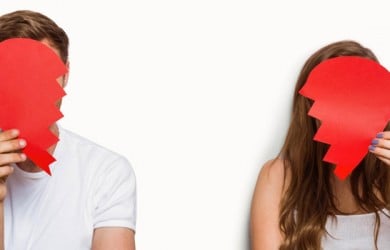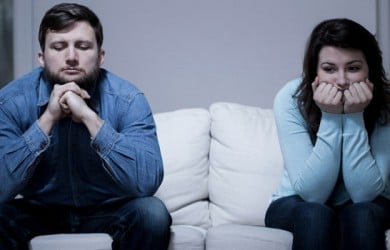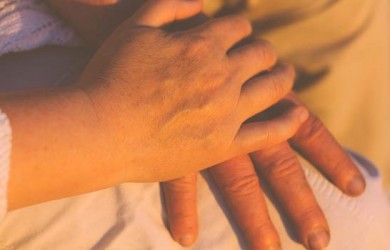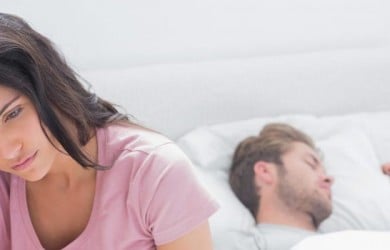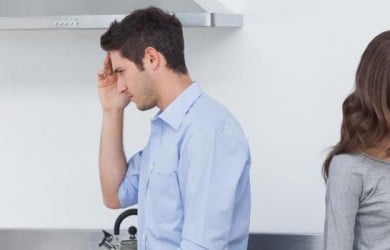 Popular Topics On Marriage Help