How Are Most Affairs Discovered: 10 Ways Cheaters Get Caught
If you have ever been in an affair or your mate has, you may want to know how are most affairs discovered.
This is something that may surprise you, so keep reading to learn more about 10 ways cheaters are caught having an affair.
What percent of affairs are found out?
There are no recent statistics related to how often affairs are found out, but there is a chance that any affair can be found out, especially if the cheaters aren't careful with their behavior and their habits.
A 2018 study suggests that an individual that spends a lot of time looking at others that they find to be attractive may give you an idea of whether they will be faithful to you or not. Essentially, if you are interested in knowing do cheaters always get caught, unfortunately, they do not.
There may not be solid statistics on what percentage of affairs are discovered either, although there are plenty of them that are every year.
How common are affairs?
The prevalence of affairs statistics change from year to year, but it is thought that at least 20% of both married men and women may engage in an affair. This is something that may be a cause for concern.
If you are in a relationship, do your best to stay open and honest with each other. This could be a way to keep infidelity from harming your bond with one another.
If you are wondering why people have affairs, you can watch this video for more details:
10 common ways cheaters are caught
Here's a look at answers to the question how are most affairs discovered. It can help you understand more on how others have uncovered cheaters in their life.
1. Lies don't add up
In some cases, there may be an affair caught because a partner is lying and getting caught in these lies.
If you find that your mate keeps telling you that they are working late and you happen to drive by their office and don't see them, this is something that will let you know that they are lying.
Additionally, they may start telling you so many lies about where they are that they forget what they told you.
While we don't know the percentage of affairs that get caught, there are likely plenty that get found out due to lies that a person tells. Even a small lie can come back and get you in trouble.
Related Reading: 

How Lies in a Relationship Can Tear Apart Even the Closest of Couples
2. Details are found
Another way that a person may get caught having an affair is because details are found. In many situations, someone may forget to bring their phone with them or leave it laying around where their partner is able to see the messages that come in.
Something else that can contribute to how are most affairs discovered is if you are spending time texting all night when you are supposed to be spending time with your mate.
If you are trying to have dinner together or watch a movie and you are sending messages on your phone the whole time, chances are that your partner will be suspicious.
If you see flirty or explicit messages on your partner's phone, you should ask them about it, especially if you saw them by accident and not because you were going through your mate's phone.
They may try to dodge your questions or tell you that it's just a joke. This could be the case, but it also may not be.
3. They aren't being careful online
A spouse might notice people talking to their mate on social media in an inappropriate way as well, or perhaps note that their partner is sending these types of posts to other people.
These are red flags that may require you to talk to your partner about what you have seen. If they lie to you about the messages you have discovered, this is not okay.
You may want to ask others if they have noticed your partner getting flirty with people online as well, so you can be sure that your fears are founded.
Related Reading: 

Indicators of Online Infidelity to Look out For
4. They are afraid
Occasionally, a cheater may be found out because they are afraid they will be found out. They could inadvertently tell on themselves and fess up to what they have been doing.
In these cases, the fear of getting caught cheating is something that likely haunts them, so they must get rid of the fear by being honest. If you are afraid of getting caught cheating, you may not want to engage in this type of behavior.
It could lead to you getting found out right away. Fear of disappointing a spouse may be a top reason on how are most affairs discovered, which can be prevented by being honest with your partner.
5. They are seen together
Research shows that many people that have an affair take up with someone in their circle already. This means it may be someone they know or a friend, which indicates they likely live in the same area.
If they choose to date and hang out in the area that they are from and live in, this could cause them to be seen by a friend, family member, or even their spouse.
If you are wondering how to cheat and not get caught, you should consider meeting up in a different location, where you are unlikely to get recognized, but this is still risky. In fact, you should try to stay faithful at all times, especially if you expect your partner to be faithful.
6. Someone else tells
If others know about an affair or they see you out having one, they may tell your mate what you are up to. This is likely to happen if others, namely those in your inner circle, don't agree with your behavior.
If you are having an affair, you may find out that no one wants to help you hide it. They may have been cheated on before and don't like it or they may have sympathy for your partner and don't want them to get hurt.
This is another reason you may want to think about being monogamous with your mate, instead of engaging in an affair.
Related Reading: 

6 Signs That Your Partner May Be Cheating On You
7. Unexplained purchases
Another way related to how are most affairs discovered is that there is money missing from a bank account or there are unexplained purchases on the bank statements.
If you are married and have a joint bank account, it can be challenging to determine how to pay for dinners, hotel rooms, or gifts when you are having an affair. This is because your partner will be able to see what you are buying and when you are buying it.
Think about this if you are in a position to. Even if you use cash to pay for these things, it may be problematic to explain all the times you went to the ATM to get cash.
8. The guilt eats at them
There are times when a cheater may feel guilty about not getting found out and tell their mate what they have done, which leads to cheaters exposed.
This could also be because they were in a relationship with someone that was a close personal friend of the family, a co-worker, or a neighbor and they were afraid that the affair would be discovered.
There is evidence that suggests that having an affair with a close friend often results in divorce for the person cheating.
Related Reading: 

15 Cheating Guilt Signs You Need to Look for
9. Contracting an STI
In a percentage of cheaters, there may be some that don't know a lot of information about who they are cheating with. They may also be paying for sex, which can open the door on different issues as well.
However, when you are unaware of the sexual background of the person you are being intimate with, this could lead to you developing a sexually transmitted infection or disease.
When this happens suddenly, this can cause your mate to know for sure that something is amiss in your relationship. This is even truer if you haven't been intimate with your partner recently.
Be sure to get checked out by a doctor if you are paying for sex or going outside your relationship to make sure you are staying healthy.
10. The other partner snoops
One of the most obvious ways concerning how are most affairs discovered is that the partner has a suspicion and snoops. They may find evidence that shows that their mate is doing something that they don't know about.
This could be anything from text messages to stains on clothes. They may even find gifts that the person has given your partner. While snooping may not be the best course of action, it may help you find out the truth.
At the same time, if you suspect that your partner or spouse is cheating, the first step is to talk to them about what is going on. There's a chance they may come clean and let you know what is happening in their life.
Keep in mind that sometimes evidence that seems like an affair is actually something else.
For instance, a partner may be acting weird because they were trying to surprise you or they may be staying out late because they are trying to get another job. This is the main reason you should try not to jump to conclusions.
Take the evidence you find from snooping, if this is what you have decided to do, and show it to your partner. They will have to take responsibility for what you have found.
How do most affairs end up?
In general terms, there are only a few ways that affairs end up. In many cases an affair will end on its own, depending on the reasons for the affair. It could lead to a few things in terms of a relationship, however.
Your mate may choose to forgive you and try their best to continue to work on your marriage.
On the other hand, they may ask for a separation or divorce. If you aren't married, you may break up after you have cheated on your partner. It is important to consider what your mate means to you before you decide if you want to cheat on them.
Even if you didn't mean to hurt them, this may be exactly what happens to them. Try to work out your issues between each other, if there are any, and keep the lines of communication open.
You can work with a therapist together if you need to, so you can learn how to talk to each other more effectively, and you will have a chance to work out the issues you are facing as well.
Conclusion
When you wish to know more about how are most affairs discovered, consider all the ways listed above. While there are more ways that an affair may be found out, these are the most common ones.
If you are in a relationship and you find out that your partner has cheated on you, it is up to you to determine what you want to do about this behavior. You can choose to forgive them and stay in the relationship, or you can choose to find another partner.
Either way you may be able to benefit from therapy to help you move past this breach of trust. You can work with a therapist together or you can see one for yourself, depending on the circumstances.
It is a good idea to always be open and honest with your partners and prospective partners, so they know what you expect out of a relationship. Be sure to let them tell you the same, so there's no room for misinterpretation when problems arise.
If you are the cheater and you know firsthand how are most affairs discovered, you may still be able to benefit from therapy. It may help you understand why you cheated and how to change your behavior, if you want to.
Share this article on
Want to have a happier, healthier marriage?
If you feel disconnected or frustrated about the state of your marriage but want to avoid separation and/or divorce, the marriage.com course meant for married couples is an excellent resource to help you overcome the most challenging aspects of being married.
More On This Topic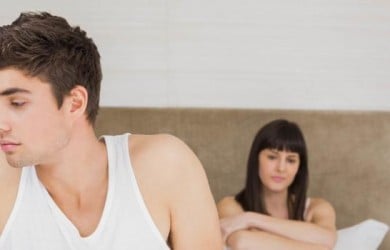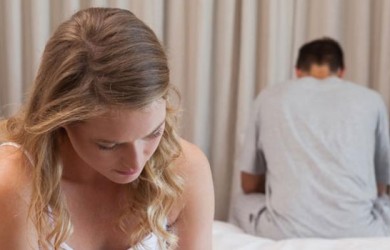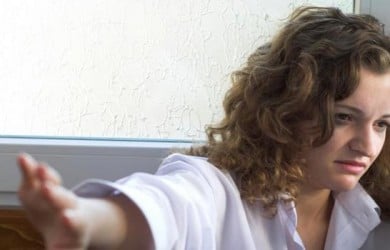 You May Also Like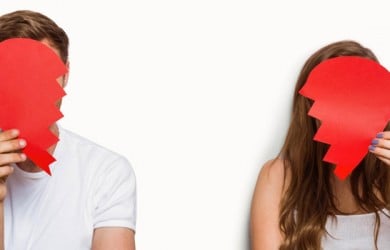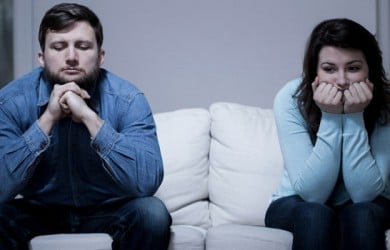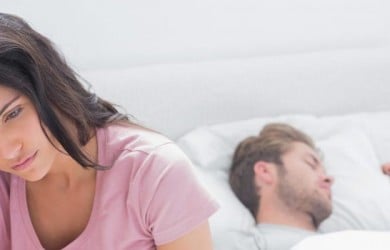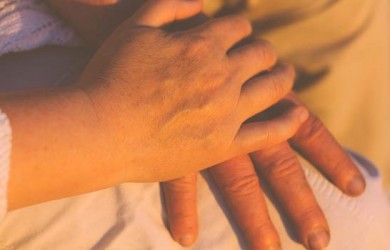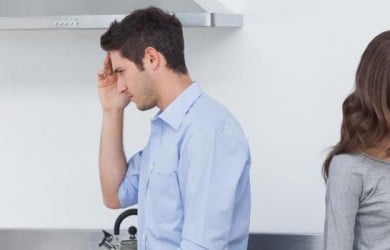 Popular Topics On Marriage Help