Thinking About Having an Affair? Here Are Some Things You Must Consider
According to some studies, about 40% of men and 30% of women in relationships will at some point cheat on their partners.
The percentage of women having affairs, has steadily risen over the last several years.
The number one cause of affairs is resentments. That's right, unresolved issues that we have against our partner is the number one cause of all affairs in relationships. And of course, when we're starting the affair we feel incredibly justified.
"He never spends time with me and the kids. He doesn't give me any affection anymore. He never compliments me. He's always at work, or out with the boys, and I need someone to pay attention to my needs to."
Or from a male's perspective,
" I'm a guy, I need sex at least once a week. My girlfriend/wife has refused to be intimate with me for over the past six months. She's always complaining how tired she is. There's too much to do around the house. She goes to bed at 9 o'clock, way before I even have the capability of going to bed… And by the time I get into bed she either has a headache or she's way too tired to roll over and make love. I'm done with this. I need someone who's going to take care of my physical needs every week."
Does this sound familiar?
And what is really going down here? Well as you can see everyone has resentments. The other thing you can see is that none of us have really been taught how to repeatedly talk about our resentments, not just nagging, not just yelling or screaming, not just trying one time and letting it go… But repetitively talking about needs, wants and desires together.
And I will be 100% transparent right here. Even though I've been a counselor and a life coach and even a minister and former pastor of a church for the past 28 years, years ago when I was in a relationship and wasn't getting my sexual needs met, I would try one or two times to communicate to my partner, and then I would go have an affair.
Yes, even myself as a professional would shatter all kinds of trust in order to get my needs met.
In 1997 that all changed after I committed working with a different counselor, a friend of mine, for 12 straight months.
I saw that it was my lack of communication skills, my lack of compassion, my lack of integrity, yes my lack of integrity, that led me to reach out to have my needs met by another woman when my partner wasn't coming to the plate and doing what I thought she should do.
If you find yourself tempted either with emotional affairs or physical affair do the following:
1. Ask your partner about their intimate needs
Outside of the bedroom, try to get into a dialogue with your partner about what their needs are first regarding intimacy before you bring up your frustration that your needs are not being met. When we start the conversation off with "I need more sex, I need more hugging! Then you're giving me… " Well guess what? Your partner goes on the defensive.
So first ask them if there's anything that they need from an intimate perspective on the relationship that they're not getting from you.
2. Express your needs- lovingly
After you hear them out, some of our partners will have great explanations of what their needs are, others, because they've never really thought of their own needs may say that "everything is fine."
Either way, after you hear what their feelings are, lovingly express yours.
"Honey do you remember when we first started dating, and we held hands everywhere, that made me feel so loved by you is there any way we can begin to do that again?" or, "Honey I remember when we first got together we made love three times a week. It seems over the last 6 to 8 months that that has dropped almost absolutely nothing. Is there anything that I've done, that is upsetting you, that you'd like to share with me? I'd love to move back towards making love at least once a week if you are open, willing and interested in doing so."
Do you see the dialogue these two examples are giving? The opportunity to express?
3. Seek help
If the above two steps don't work, and it's very common that they may not, this is when we have to make a recommendation to get in with a professional counselor, therapist, coach and or minister, priest, a rabbi.
In other words, when your best shot at trying to get to the core of why intimacy is gone, doesn't work, we need to go to a professional.
We don't just make it a one time trip. See if you can get your partner after the first experience, to commit to at least three months of weekly meetings in order to get to the core of the resentments, remove them, and start to become intimate once again. I am encouraging you today to do this before the affair starts, however, if you're reading this and you're already in an affair, please follow the same steps.
It will boost your integrity, communication skills, and just maybe, save the current relationship you're in in order to give it a shot to flourish, and bloom once again.
Share this article on
Want to have a happier, healthier marriage?
If you feel disconnected or frustrated about the state of your marriage but want to avoid separation and/or divorce, the marriage.com course meant for married couples is an excellent resource to help you overcome the most challenging aspects of being married.
More On This Topic
You May Also Like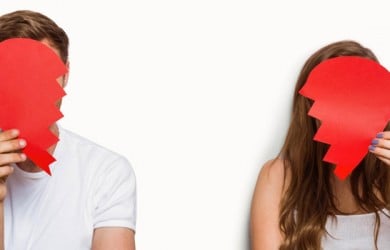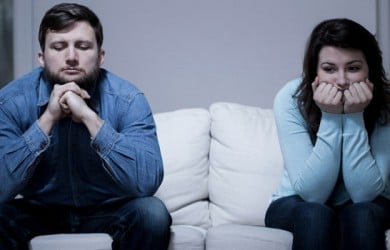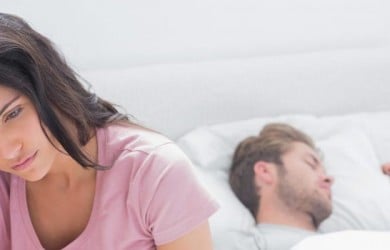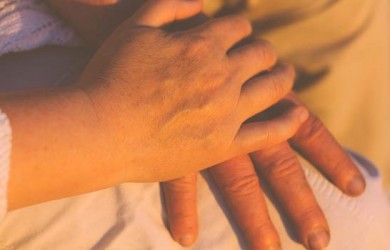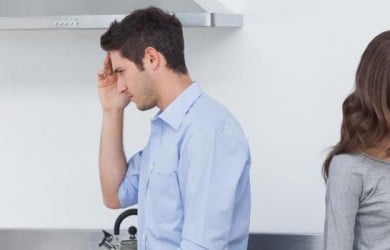 Popular Topics On Marriage Help