Why Men Subconsciously Want to 'Get Caught' Cheating?
Men's and women's brains work differently on a fundamental level.
Men are hardwired to think competitively, while women tend to form relationships that are emotionally congruent and reciprocal. Men need to one-up each other to determine hierarchy amongst the tribe – women want to agree.
These behaviors are obvious if you have ever spent any time with teenagers.
From birth, our brain begins to create internal working models of what a partner should be based on our parentage background. Yes, Sigmund Freud's Oedipus/Electra complex does have merit.
However, these subconscious psychological drivers are not well understood by most.
Even expert psychologists often have difficulty understanding their inner processes, which is why counselors are ethically obligated to seek counseling supervision from other counselors.

Men cheat more and get caught easily
So, why do men cheat more often than women, and why do they often "get caught" doing things or even telling their partner they are having an affair?
In my experience as a counselor, men have told me that they knew they would get caught or intentionally sabotaged both their marriage and the affair because they did not feel like their spouse or paramour loves them unconditionally.
The truth is this – unconditional love is only something that can (and should) be experienced between parent and child, but it does not always happen.
As children grow and expand their circle of security, they often test relationships. When children are loved and emotionally supported via secure attachment with at least one parent, they can learn compassion for themselves and others.
Healthy relationships are a 50/50 share of power, control, and communication.
How many people do you know in relationships like that?
Lack of communication can lead men to cheat in relationships
Communication breaks down over time as folks get into routines and feel less desire to talk about their wants and needs. For the most part, people are able to have their basic wants and needs met without much communication.
However, communicating with a partner when a man feels a sense of inadequacy is usually not something that occurs outside of couples counseling unless your man is a counselor.
The answer is men cheat to "get caught" and test their relationship in ways they could not otherwise communicate due to the complex human mind and attachment injuries. Simply talking about these feelings can fall short of being productive when men feel a sense of shame and thus blame their partner for how they feel.
When a transgression such as infidelity occurs, my experience has been that clients really want to improve the relationship with their "self" by creating a crisis. It almost always takes a crisis of this nature to create the opportunity to talk about these attachment injuries with a couples counselor.
Seldom do couples address these issues individually or in marriage therapy before crossing the Rubicon.
Realization occurs post transgression
Most people do not understand how these things happen until after the transgression has hurt people they truly care about – spouses, children, friends, and family. Subconsciously, the behavior of men cheating is best explained as self-harm or sabotage when they do not have the language or wherewithal to verbalize emotional suffering.
Attachment is said to be the biggest cause of suffering, which can lead to fear-based thoughts and shutting down or avoiding the subject.
The good news?
Marriage and couples counseling can be short-term and solution-focused.
When couples are committed and invested in each other, they are usually motivated by their progress to change effectively. Remember your teenage years and how cruel kids were to each other? Couples counseling and marriage therapy is an effective tool for improving communication and increasing awareness of our childhood attachment injuries.
As a therapist, the most common question I am asked is how to handle fear-based thoughts – fear of loss, inadequacy, or lack of control/power. The answer – trade your fear for love.
Share this article on
Want to have a happier, healthier marriage?
If you feel disconnected or frustrated about the state of your marriage but want to avoid separation and/or divorce, the marriage.com course meant for married couples is an excellent resource to help you overcome the most challenging aspects of being married.
More On This Topic
You May Also Like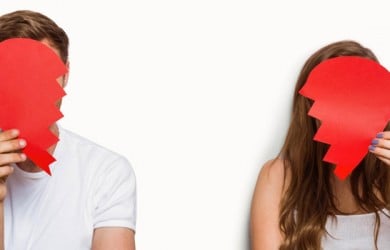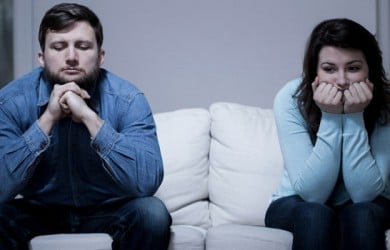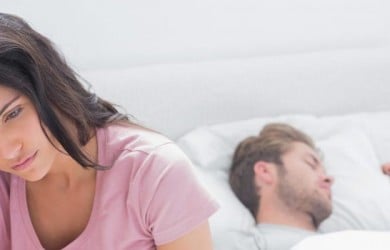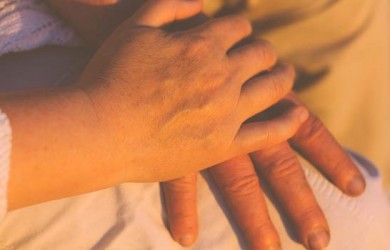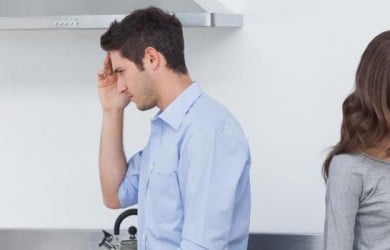 Popular Topics On Marriage Help