No, Cheating Does Not Save Your Marriage!
You must have heard people saying infidelity isn't all bad or cheating can make your marriage stronger. This has made all people in relationships wonder if infidelity is really a cure for some if not all marriage problems. Also, does it imply that it is ok for one of the partners to cheat?
I believe that some of these assumptions are wrong. Yes, infidelity is an eye opener to problems in your marriage but it doesn't always save a marriage. In fact, some affairs can be really damaging. I am not a 'cheater hater' or someone who doesn't believe in giving second chances; I am here to shed some light on the fact that not all marriages can be saved after perfidy.
Esther Perel in her TED talk on 'Rethinking Infidelity' explains that in a marriage, the spouse is supposed to be the lover, trusted confidant, parent, intellectual partner and emotional companion. Infidelity isn't just the betrayal of marriage vows; it is also the rejection of everything a couple believed in. It can literally damage the identity of the betrayed partner. You feel humiliated, rejected, abandoned – and these are all the feelings love is supposed to protect us from.
Modern affairs are traumatic
Traditional affairs used to be simple – discovering a lipstick mark on the collar or finding receipts of a suspicious purchase and that was it (most of the times). Modern affairs are traumatic because you can discover a whole trail of the affair all thanks to tracking devices and apps like Xnspy, pen cameras, and lots of other technological innovations. These tools give us the opportunity to dig into the messages, photos, emails and other daily interactions of our cheating partners. All this information becomes too much to digest, especially if you thought you were in a happy marriage.
Even though we get the chance to ask questions about the affair like, 'Do you think of her when you are with me?' 'Do you desire her more?' 'Don't you love me anymore?' etc. But hearing answers to these is not the same as watching them play out in reality. All this is traumatic and no relationship can easily recover from this anxiety.
The process of healing is painful and never-ending
It's really hard to stop focusing on the infidelity and moving on with life. A research article titled The "Other" Side of Infidelity says victims actually suffer from Post-Traumatic Stress Disorder (PTSD) and experience fear and helplessness after being cheated in a relationship. These feelings stem from the fear of losing an attachment figure. Such individuals also tend to push away the red flags like they continue to stay married, attempting to assimilate the affair into a positive meaning forgetting that their partner may be staying in the marriage for kids only.
I have seen couples who stay together even after more than one case of infidelity not because they are happy together or they have healed but because of excuses like the impact of the divorce on kids, the fear of being single again, financial implications or PR reasons.
Multiple studies say that men are deeply affected by a sexual affair of their partner and women are more affected by the emotional affair. There are a handful of therapists and relationship experts who have started pushing the idea that affairs can rescue a marriage but what they forget is to define in what instances that might be true. There are possibilities you identify the marital problems and fix them after the episode of infidelity but it depends on the kind of relationship you and your partner have and your partner's motivation when they cheated on you.
Some victims constantly relive the bitterness and the trauma of the affair; for some, the affair becomes a transformational experience and some are able to revert back to the stasis of life. It's a different experience for different people.
Staying in marriage after infidelity – It's a painful journey
Staying in the marriage or relationship after infidelity actually is more shameful for the victim than the cheater. It isolates the victim from not just their partner but also their friends and family. Some don't tell because they are afraid of being judged for not leaving their partner.
An affair locks a couple in a bond of fear and guilt that does not go away momentarily. Even if a couple doesn't get divorced, that does not mean their relationship is healed. Even if the affair is over, the two often feel trapped.
The road to recovery is long. It takes a lot of work to regain the trust. It may take a year or two for a couple to heal. There are lots of things that need to happen for a couple to move on in a relationship. It is not just enough to say 'I will be brutally honest or open in communication from now on.' A cheater must take full responsibility for his actions. He also needs to be understanding and patient since healing can take time. Then comes the part of recreating the entire relationship. The aftermath of an affair can only be managed with shared honesty and insight which is harder to achieve. Not everyone is ready to put in that kind of work.
Infidelity is not a prerequisite for change
In my opinion, the concept that your relationship grows after infidelity is preposterous. Infidelity is not a prerequisite for a change or a spark in any marriage. If only a cheater could bring one-tenth of boldness and the verve that he placed in the affair, into his marriage, he probably would never have slipped in the first place. So, don't just believe anyone who says infidelity can make your relationship stronger. I am not saying that you should get divorced right away but bear in mind that it may or not apply to your situation.
Share this article on
Want to have a happier, healthier marriage?
If you feel disconnected or frustrated about the state of your marriage but want to avoid separation and/or divorce, the marriage.com course meant for married couples is an excellent resource to help you overcome the most challenging aspects of being married.
More On This Topic
You May Also Like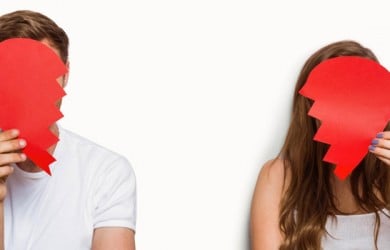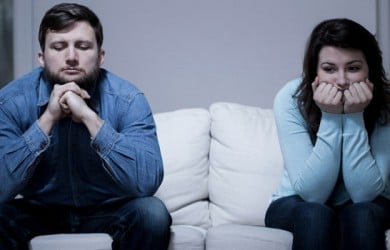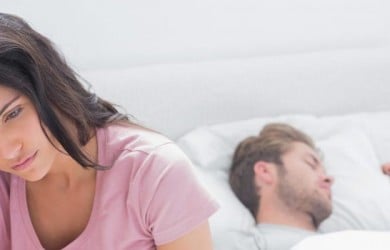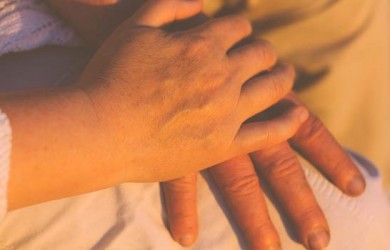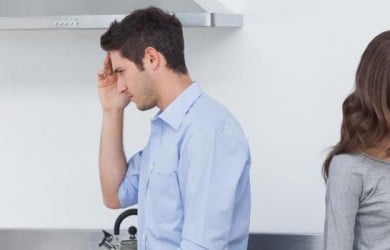 Popular Topics On Marriage Help