The 10 Best Financial Benefits of Marriage That Couples Enjoy
To get married or not to get married is a personal choice. However, looking at the expenses marriage brings in, many prefer live-in or bachelorhood. This isn't entirely true. There are the financial benefits of marriage like there is freedom involved in bachelorhood.
Listed below are some of the benefits of marriage that you must know of.
Benefits of getting married
1. Social security benefits
Married couples enjoy certain social security benefits.
Like, you both are entitled to receive a spousal benefit when you both retire and if one of you is disabled. In addition to this, the survivor benefit ensures that you get the payment till you're alive after your spouse dies.
The best part is that you're entitled to spousal benefits irrespective of the fact you worked or not. It just needs that your spouse has worked for a substantial amount of years that's required to avail spousal benefits.
2. Financial flexibility
When you've just one source of income, managing household expenses gets difficult. This is extended to even while taking a loan.
When you're married, and both are earning, the source of income is doubled and sorting financial things get easier. You can take a joint loan, save enough money to repay the previous loans, if any, and can have a better lifestyle.
3. Income tax benefit
While drafting tax slabs, officials make sure that low or middle-income family taxpayers are not burdened with a lot of tax. Hence, you get benefits if you're married.
In this, single-earner families can enjoy the benefit as the income is below the tax bracket. Likewise, two-earner families can reap bonuses in case the disparities in pay are of decent size.
3. Financial security
We discussed above how married couples can enjoy social security benefits as opposed to single people. Likewise, when you're married, you enjoy financial security as well.
For example – Let's assume that you both are working. In such a scenario, you don't have to worry about finances at all, even if one of you is between the jobs. There is always some inflow of cash in the household.
For single people, they have to worry about things if they're between the jobs. In their household, they've got to manage their expenses by themselves.
4. Savings
If you would compare the saving of a bachelor and a married couple, you would find that married couples are able to save more daily than bachelors.
The reason is again a single source of income. Even if you're a single-earner in your family, you would enjoy certain tax benefits that will help you save more. These savings later account to big amount.
5. Tax exemption on inheritance
If you're single and you inherit an estate, you are to give a hefty amount to IRS. The amount accounts to 40%. However, the scenario is different if you're married.
Married couples get unlimited marital deductions for money or property they inherit from their spouse. Furthermore, being married also means you can leave as many amount as you need for your future generations, especially if one spouse took the responsibility of building up that wealth.
This is one of the financial benefits of marriage.
6. Filing taxes
Speaking of the tax benefits of being married, you both can jointly file your taxes. If you both are earning then by filing tax separately you would end up paying high tax. However, if you both file it jointly, you would pay lesser tax.
Likewise, if you have one-earner in the household, and the income is high, it is wise to jointly pay the tax to enjoy the tax benefit.
7. Legal benefit
Bachelors have trouble putting next to kin in case of any emergency. However, a married couple can keep each other in next to kin during legal or medical emergencies. This will help make these decisions better and faster.
For instance – A spouse can file a case against the authority for the wrongful death of their partner. Likewise, a spouse can take all legal or medical decisions on their partner's behalf.
8. Retirement strategy
When someone leaves their retirement account or IRA to a non-spouse, they've certain restrictions with withdrawal plus they have to pay taxes.
This isn't applicable if they leave their account to their spouse. Here, the spouse has the freedom to roll inherited accounts into their own and withdraw as per their convenience.
9. Health insurance benefits
A married couple can use each other's health insurance in case of any emergency. This is not possible if you're a bachelor. You're, in such a case, can only use your own health insurance.
For a married couple, this is beneficial if one of the partners is not working or doesn't get health insurance from their company.
10. Emotional benefit
Lastly, once we have discussed all the financial benefits of marriage, let's discuss the emotional benefit.
A married couple, as per various reports, has a healthy and longer life. They've each other to support during bad times that eventually gives them a peace of mind. However, these things are not possible when you're a bachelor.
You don't have anyone with whom you expect emotional support or financial, at any given point of time in life. This surely impacts the overall mental and physical health.
Share this article on
Want to have a happier, healthier marriage?
If you feel disconnected or frustrated about the state of your marriage but want to avoid separation and/or divorce, the marriage.com course meant for married couples is an excellent resource to help you overcome the most challenging aspects of being married.
Learn More On This Topic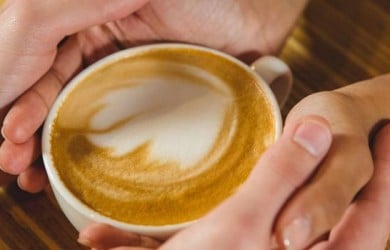 You May Also Like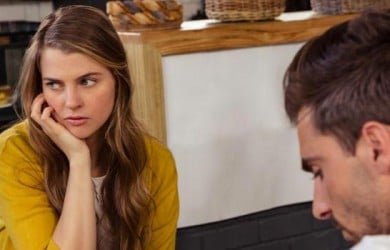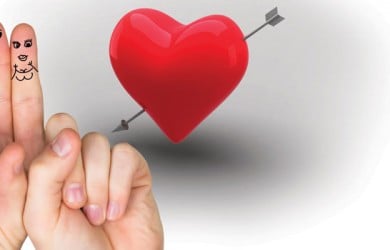 Popular Topics On Married Life