Women's Emotional Intimacy Issues in Marriage
It is no secret that there are many cycles of life that women go through: puberty, teenage, childbearing years, middle age, and finally, old age.
On top of that, each stage comes with its transitions: acne, menstrual cycles, motherhood, hot flashes, aging, and health issues. Women and intimacy are deeply connected.
In addition to that, there are emotional intimacy issues. Sometimes it's hard to tell if it's from the cycles of life or if it's an issue related to their personal lives as individuals.
If you feel there's a lack of intimacy in your relationship, or you are facing emotional distance in a relationship, you are not alone. There are a lot of women with intimacy issues and emotional intimacy problems, which they tend to overlook conveniently.
So, are you wondering how to build emotional intimacy in marriage?
At a library book club meeting, the subject of women's emotional intimacy issues came up. Women from different age groups and different spectrums of life discussed the emotional problems they were going through.
Several women came forward and narrated their stories about a lack of emotion and lack of intimacy in marriage, and how they won over the female intimacy issues. Their stories are an inspiration for all those women suffering from emotional intimacy issues in a marriage or any other relationship.
Identifying emotional intimacy issues
Tara, 27, schoolteacher, "In my house, any emotional intimacy problem is something to worry about. My husband has a doctor on speed dial. He accepts no excuses when it comes to emotional intimacy issues. It's that important to him.
Sometimes I am so tired after a day of work. I love kids, but they can tire you out. Then I come home to my kids and husband.
It takes all I sometimes got to give each of them what they need from me. Afterward, I just want to hit the pillow. I think I have too much to deal with. Instead of feeling in a loving mood, I feel like it is my second or third job.
I'm losing interest and feel the lack of emotional intimacy in marriage. I think we need a vacation. I love my husband, he's the best, but I've have got to find a way to relieve the stress at the end of the day.
And eventually, my husband came to my rescue. He immediately sought help from a professional counselor for me.
I went through some regular sessions, and I must say that the professional therapeutic approach helped me tackle my emotional intimacy issues is a systematic way. The positive outcome of the counseling sessions has transformed my life."
Ann Lee, 54, banking executive, "Jamie, girl you are in that motherhood stage, the stage us middle-aged women do not miss. The good thing about your scene is that you are young enough to deal with it. Your body is designed to be a mother.
It gives out particular hormones to help you cope. Just don't overdo it. Take vitamins, get good after school care, and don't pick the kids up immediately after you get off of work. Take a little "me" time.
You will be surprised at what an hour will do. Get your hubby to help out with chores around the house or pay a neighbor's teenager to help you with tasks. If you can afford some help, get some.
I bore David when I was 40 years old, and now he is a stubborn teenager that did not come with instructions. I don't worry about it because at my age you learn that you will figure things out and if you don't somebody else will.
That is why they have professional people, books, tapes, blogs, etc. After he was born, I started going through the change, having hot flashes and stuff. I bought things out of the drug store, and it works.
I am more spiritual and spontaneous and enjoy intimacy more than ever with my husband. Sometimes I get body conscious because I am getting older.
My husband reminds me that he is getting older, too, and he has the same concern. So, instead of having a relationship without intimacy, we both decided to forget about it and get on with the loving."
Mia, 65, and retired, "That is why I tell my grandchildren, and they don't know how lucky they are. All they have to do is play and let someone else provide the bacon. They want to grow up so fast. I tell them to take each day as it comes.
Enjoy your puberty and teen years because once they are gone, they are gone forever. At my age, my Mark and I are still intimate. We are in such an emotionally intimate relationship that I did not know could exist.
We transformed through the cycles of life together. This emotional security comes with time by surviving trials, tribulations, and being there for each other and being confidants and trustworthy companions.
When I look back on the 45 years we have been married, I know I chose the right man. It's as if our souls are one. Sure, we are slower, but we take good care of our health. We are a part of a bowling team, as well as this group. We love to socialize.
My sex drive has always been lower than Mark's. Now he has the little blue pill that he takes, and I can't keep up. Maybe they will make one for women. Boy, can you imagine what the world would be like? Everyone would lose their minds.
In conclusion, overwhelming responsibilities, low self-esteem when it comes to body image and low sex drive are emotional intimacy issues for women in addition to menstrual cycles, change of life, and aging health issues."
Final words
All the women who gave valuable advice above have shown the best possible emotional intelligence in their relationships.
You could be a woman facing emotional intimacy issues in your relationship or marriage. But, these living examples should inspire us to make every possible effort to live our lives, and not just exist.
Problems are inevitable, but your focus should be on the solution. Seek professional help if needed. But, make sure that you get over the nagging issues and make the best of your life.
Also, you can watch this video for some essential advice on finding happiness in your marriage:
Share this article on
Want to have a happier, healthier marriage?
If you feel disconnected or frustrated about the state of your marriage but want to avoid separation and/or divorce, the marriage.com course meant for married couples is an excellent resource to help you overcome the most challenging aspects of being married.
More On This Topic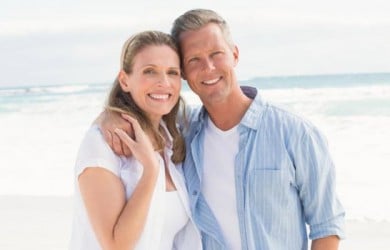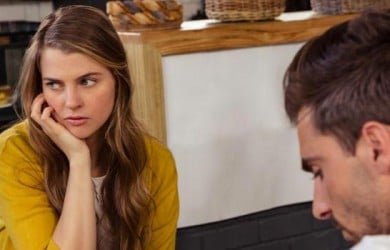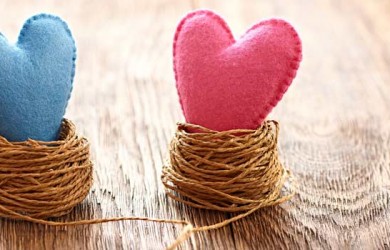 Recent Articles
You May Also Like
Popular Topics On Married Life