4 Tips to Help You Connect Emotionally with Your Spouse
The honeymoon period has officially faded. You two said you'd never let the spark fade, but here you are jammin' to the Righteous Brothers…
"You're trying hard not to show it,
But baby…baby, I know it,
You've lost, that lovin' feeling,
Whoa, that lovin' feeling,
You've lost that lovin' feeling,
Now it's gone, gone, gone…"
That lovin' feeling doesn't have to be lost. If you have lost it, it can surely be found.
Try these 4 tips to bring back the romance, energy, and spark in your marriage
1. Be intentional about connecting with each other
So many couples just wait for the time to be right in order to converse and connect with their partner. Rather than waiting for a moment to strike, create the moment yourself! Start small and section off 10 minutes a day for a week or two to drop everything and just have a conversation. Keep the conversation light, you don't have to dig up any fossilized feelings if you don't see a need to. Think of these 10 minutes as simply practice for you two to focus on your conversation skills.
Put your phones down, turn the TV off, and simply spend some time together. The more you practice the art of conversation, the less daunting it will be when it's time to have a meaningful one. Make this time a precious priority in your day and little by little you'll find your emotional connection getting stronger.
2. Listen twice as often as you speak
You may have heard the overplayed cliche that goes something like this:
"God gave us two ears and one mouth so we can listen twice as much as we talk."
You know what I love about cliches, though? They are often true in one way, shape, or form. In a relationship–hell, in all relationships–we humans have a tendency to lean on the selfish side of things. We try to control the conversation. We try to work our point of view into every argument. We try to make sure our voice is heard.
But the cost of focusing on ourselves so much is often the person that now feels distanced from us because of our lack of awareness. In a marriage, it's more important than ever to not just hear your partner as they speak but to truly listen to them. When you take the time to hear what they have to say and how they feel, you can get a better understanding of who they are and what they want.
With a better understanding of each other, your bond will be stronger than it has been in years. All just because you chose to listen a little bit better. It can be a super power if you allow it to be!
3. Anchor your emotions through physical touch
Physical touch is a powerful connector between human beings. If it's not being utilized within your marriage, it may be one of the reasons that you feel so disconnected from your partner. This doesn't have to be about having sex, either. Holding hands, hugging each other, and giving each other shoulder rubs all constitute as physical touch. Each one of these simple physical gestures can further cement your feelings for each other.
Holding hands like you did on your first date will remind you of the fiery passion that was born that day. It will wake your mind from its unconscious behavior towards your spouse and get more in tune with how much you love them.
Hugging and kissing to begin and start your day is another great physical anchor that some couples start ignoring after a while. Starting and finishing your day with an act of love is a great way to bookend your days and alert your emotional mind to the connection that still exists between the two of you.
4. Practice forgiveness genuinely
Many marriages get bogged down with resentment and grudges as the years wear on. That one thing that he did 20 years ago still looms large in the culture of the marriage. That guy that she said hello to at the bar still is a thorn in the husband's side after all these years. No matter the circumstance, these grudges don't allow for two people to come together on an emotional level. It puts up walls that are harder to knock down the longer they stay up.
One way to demolish these walls built by resentment is to authentically practice forgiveness in your marriage. This will allow for an emotional closeness that isn't available to those that hold onto their disappointment year after year.
If the lovers' quarrel is over and you've said your peace, move on with a forgiving heart and stay connected to your spouse.
Read More:- 4 Tips to Connect Emotionally with Your Man
4 Tips to Emotionally Connect with Your Lady
Conclusion
Maintaining an emotional connection throughout a lifelong marriage isn't easy. It takes hard work and attention to details that many of us would rather gloss over than lean into. Using the tips from above, I hope that you open the floodgates of love and appreciation for each other. As time goes on, applying these principles will become more and more important, so never ignore your duty to igniting the flame between you and your spouse over and over again.
Share this article on
Want to have a happier, healthier marriage?
If you feel disconnected or frustrated about the state of your marriage but want to avoid separation and/or divorce, the marriage.com course meant for married couples is an excellent resource to help you overcome the most challenging aspects of being married.
More On This Topic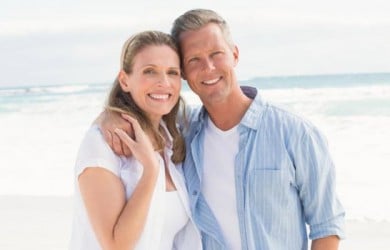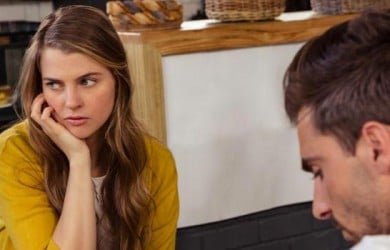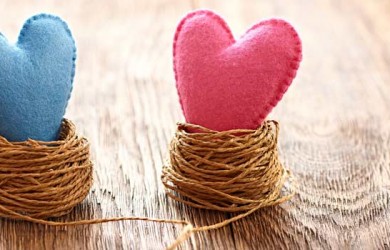 Recent Articles
You May Also Like
Popular Topics On Married Life