Emotionally Intimate Couples – 8 Ways to Connect
Emotionally intimate couples don't just live together, they enjoy each other. Sharing in a deep emotional connection bumps up relationship satisfaction for both partners, heightens sexual passion in the bedroom, and encourages healthy communication.
Arguments, irritation, and disinterest in one another reign supreme when there is no emotional connection between partners. This creates tension and causes partners to drift apart.
When emotional intimacy is lacking in a relationship, both partners can feel it. Don't let the honeymoon phase of your relationship -that time when you were both endlessly interested in each other's thoughts, goals, and similarities- fade away.
Deepen your relationship with your partner by following these 8 steps for creating emotional intimacy in your marriage.
1. Speak kindly to one another
If you want to know how to become one of your favorite emotionally intimate couples, you'll need to speak kindly to one another. Doing so will benefit many aspects of your relationship.
Research done by the Northeastern University reveals that people had better decision-making skills and displayed a heightened sense of patience after they expressed appreciation for everyday things on a day-to-day basis.
A further study reveals that showing appreciation and expressing gratitude for your partner can improve various aspects of your relationship and boost feelings of connectedness and relationship satisfaction. Showing gratitude can also help you sleep better. And who doesn't get connect better after a full night's rest?
2. Make each other a priority
One way to join the ranks of emotionally intimate couples is to make your relationship your top priority.
Both partners should be fully committed to putting each other first. When you do this, you tell your partner that you value your time with them and that you are determined to make them feel important.
Making your partner a priority shows them that there is nothing more important in your life than making your relationship work. It gives your partner a sense of peace, trust, and comfort, knowing you will always be there for them.
As a married partner, treating your spouse as a priority also shows them respect and loyalty. Two key aspects of a healthy marriage.3.
3. Show support
Is your spouse looking to learn a new language, start a new career, or write that novel they've always been dreaming of? When you inspire and support your spouse to go after their dreams, you deepen your emotional connection.
In a jealous, "me first!" world we live in, it is comforting to find a partner who is 100% supportive of any path you wish to take in life.
When your partner knows that you will always be there to support them and cheer them on, no matter what they are trying to accomplish, you will deepen your emotional intimacy for one another.
4. Open communication
Emotionally intimate couples make it a habit to check in with their spouses regularly about their lives and their marriage. You can apply this in your own marriage by having a weekly check-in.
Set aside time each day, perhaps over your morning coffee or after dinner, and create a comfortable atmosphere where you can both talk openly to one another. Talk about your marriage, family, your day, and any issues you might be having.
Communication is about giving honest answers, talking about topics that are fun, easy, hard, and complicated. To communicate effectively, you and your partner must be willing to listen to one another and to communicate with respect. The more you talk to your spouse, the deeper your connection will be.
5. Boost your sexual intimacy
One way to deepen your emotional bond with your partner is to boost your sexual intimacy. Sex is the ultimate bonding experience. Not only does it release dopamine and the love-hormone Oxytocin, it also boosts trust in couples.
The Flourishing Families Project used research collected from 335 married couples in a study about the relationship between emotional and sexual intimacy and relationship satisfaction. The results showed that while emotional intimacy didn't always have an impact on their sexual satisfaction, sexual satisfaction did have a strong connection to the deep, emotional intimacy that happy couples experience.
6. Make an enjoyment list
Life can be demanding. For two people who are working and trying to raise a family, finding alone time can seem like a fairy-tale. However, it is important for the future of your relationship that you make time for one another.
You can start by asking yourself: What do my spouse and I enjoy doing with one another? Think back to all the things you have done together that you enjoyed doing together and start to make a list for reference. This may include:
Becoming physically intimate

Taking up a hobby together

Attending sporting events

Roleplaying

Camping

Working out together

Going out to dinner

Volunteering
Many couples find it beneficial to make a list of hobbies and activities they can do together that have made them happy in the past. Or you may want to start a new tradition together. This way you can consult the list for date nights or if you need a relationship pick-me-up one week.
Sharing in fun and exciting activities that you both enjoy boosts dopamine and allows you and your spouse to bond on an emotionally intimate level.
7. Don't try too hard
Building emotional intimacy with your spouse is one of the best things you can do for your relationship, but it is not something to be rushed. If your partner feels like you are trying to hard to deepen your connection it can cheapen your efforts or make them feel forced.
Instead of trying too hard to make an emotional connection happen, let it come naturally. Your partner will thank you for it.
Emotionally intimate couples share a bond that benefits the health of their marriage, deepens love, and boosts sexual satisfaction. By striving to communicate openly, maintaining a regular date night, and seeking to understand your partner you too can bring emotional intimacy into your marriage.
Share this article on
Want to have a happier, healthier marriage?
If you feel disconnected or frustrated about the state of your marriage but want to avoid separation and/or divorce, the marriage.com course meant for married couples is an excellent resource to help you overcome the most challenging aspects of being married.
More On This Topic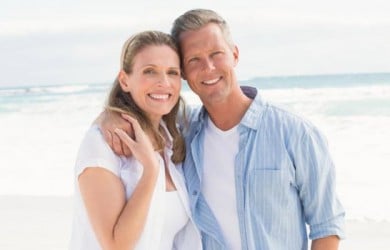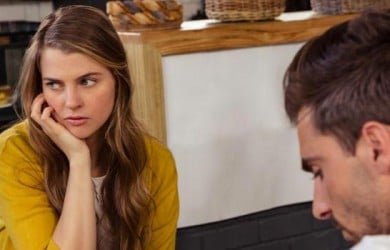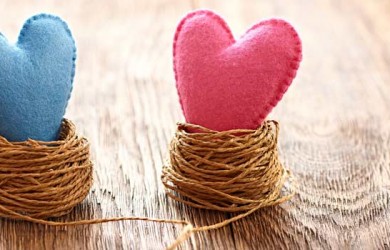 Recent Articles
You May Also Like
Popular Topics On Married Life