Coping with Substance Addiction – Q&A
Susán Hoemke knows firsthand what it's like to have a loved one who is struggling with addiction. A wife and mother of four, her life took an unexpected turn in the form of her son Hayden's addiction and other subsequent family tragedies that taught her—the hard way—the challenges of living with this disease. Her book, Healing Scarred Hearts: A Family's Story of Addiction, Loss, and Finding Light (Brown Books Publishing Group), chronicles this experience. Now, she hopes to not only bring awareness and understanding to drug addiction but also to offer hope and healing after loss. Her research, experience attending rehab meetings, and time spent living with an addicted loved one to enable her to speak on this subject from a deeply personal perspective. Today, Hoemke is a public speaker and the owner of a product development company. She lives in Dallas, Texas, with her husband, Carl, and youngest daughter, Olivia, while her other two adult children, Landon and Miranda, live in Austin.
Here are excerpts from an interview with them to help you cope up with substance addiction of a loved one
Can you tell us some of the stages one can expect in their marriage when dealing with addiction in terms of emotions, grieving, and healing?
When experiencing new, unexpected, and demanding situations in life as a couple, it is important to remember that neither of you is prepared for what is unfolding. Most likely you never dreamed of being in such difficult circumstances. It is very important to listen to each other and find how to combine your strengths from the beginning. We all have strengths and weaknesses so pulling your strengths together will help to minimize blaming each other as the unexpected escalates.
Listed below are some stages of emotion to expect if dealing with substance abuse and the disease of addiction
1. Emotions
Being in denial that there is a problem is usually shared in the first stages by everyone involved. When life has been going smoothly, you are not mentally prepared for a crisis. Denial places you in the enabler position and this means you are most likely the one paying for their drugs but not yet realizing it. As the situation escalates, more evidence will surface and you could feel shocked and doubt.
Confusion, anger, shame and feelings of inadequacy surface. It's important to be open to your spouse and family to work through the crisis together and get help, just as you would with any other disease. Hope is present that it will all go back to normal. Doubt becomes stronger as you watch your loved one struggle.
2. Grief and healing
Everyone has their own way of grieving and we must respect this. For some, expressing emotion brings relief while others need quiet alone time when dealing with grief and healing. We all should feel we can safely have these reactions without judgement. Crying, talking, writing, singing, sitting quietly in thought, listening to music and listening to each other are some of the ways our family grieved and began the healing process.
How can husbands support wives and mothers walking through the challenge of having an addicted child?
Mothers know their kids best most of the time. Therefore, listening to and taking her concerns seriously is important. Be patient and listen. Then calmly try to find solutions with her to help your child. Encourage her to stay involved in her hobbies and activities that bring some enjoyment and peace. Keep dating! Take time to enjoy each other and stay close to get through tough times.
What was one of the most challenging aspects of Hayden's addiction in conjunction with your marriage relationship?
One of the most challenging aspects of Hayden's addiction in conjunction with our marriage relationship was trying to balance time with the other kids and each other. Addiction can consume not only the addict but everyone around them.
How did Hayden's addiction affect his siblings?
Substance abuse and addiction cause poor decision making and inability to think rationally. In youth, substance abuse also delays brain development and maturity. Because Hayden would steal money or items from his siblings so he could buy drugs, this caused a lot of confusion and hurt. His younger brother and oldest sister also at one time or another were enablers, not knowing how to handle what they would see and hear him do. On occasion, depression and anxiety were present with his oldest brother and sister.
We should not have allowed Hayden to keep coming back into our home after rehabs because much destruction was unfolding around our other kids. Our other son spent time in jail and our oldest daughter began cutting herself. Our youngest daughter knew Hayden was not well, and she missed her big brother.
What proved to be most useful in helping you cope and move through grief toward hope after his passing?
During the 8 years Hayden battled addiction and was in and out of rehabs, we worked really hard to communicate and listen to our children's needs. We used counseling also to understand anxiety, depression and cutting. We also made time to have fun, laugh and enjoy each other to keep the family bonded. Because all of this effort occurred during the 8-year crisis and we continued to really love each other, we found strength from our family bond and could lean on each other for support.
We coped by remembering all the funny things Hayden said and did when he was young and when he was clean. We all knew he was at peace now and we should also be. We did shed many tears but made sure none of us took the blame for what happened.
What positive aspects have grown out of the traumatic experience of addiction?
We all have the ability and more knowledge to help others dealing with the crisis of addiction. We now have a much better understanding of what it means to be an addict and are able to recognize addiction as a disease. I was able to write Healing Scarred Hearts to bring more awareness, understanding and recovery from a loss to my family, friends and everyone I do not know.
Going through a crisis is much easier when you have someone by your side. We are not only husband and wife, but we became a team and worked together for the good of our family.
What advice would you give to someone in a comparable situation if you only had a few brief minutes?
Many times, people are reluctant to say anything and are possibly in denial—but do not wait. The earlier you understand there is a problem, the better the odds are for your loved one. If the person is a minor in your home, and you believe they are abusing legal or illegal drugs, buy an advanced drug test from a local pharmacy, insist they take the test and use an open-door policy when collecting the sample. You are not alone in your struggles. Let go of the shame and embarrassment you might be feeling. Find an outside family member, friend, counselor, or neighbour, or call a church near you that might be able to give you direction on where to go for help. In the first stages of trying to understand what is going on with your loved one, have patience, but be persistent and ask for help.
What would you say to comfort someone in a similar situation?
We will never get over our loss but we have learned how to deal with loss. It is true that time does heal. One must deal with the pain of the present and not suppress those feelings so to not rob themselves of the beautiful memories of the past. Your life is still worth living for and so is everyone around you.
Share this article on
Want to have a happier, healthier marriage?
If you feel disconnected or frustrated about the state of your marriage but want to avoid separation and/or divorce, the marriage.com course meant for married couples is an excellent resource to help you overcome the most challenging aspects of being married.
More On This Topic
You May Also Like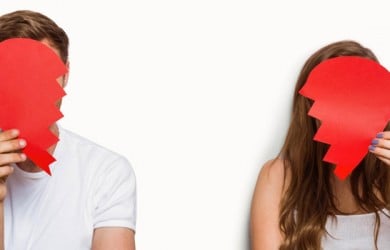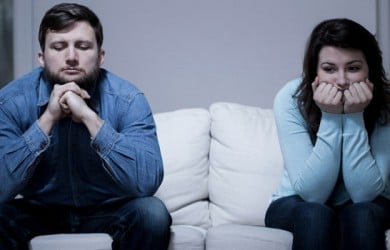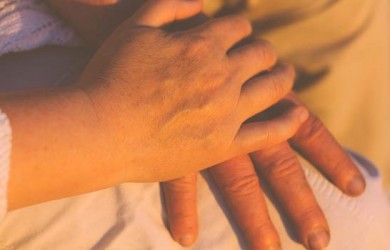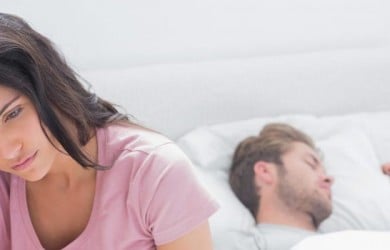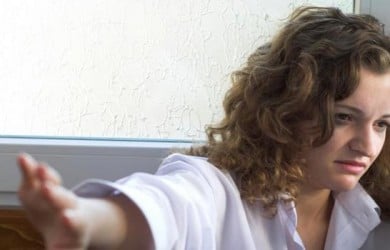 Popular Topics On Marriage Help