Is the Coronavirus Lockdown Spurring More Domestic Violence?
It was bound to happen, domestic violence experts say. A
United Kingdom man is
accused
of killing his wife
due to pressures arising from the current
COVID-19
lockdown.
The victim, Ruth Williams, 67, was found unconscious last month at the home the couple shared in Brynglas, South Wales. She was taken to the local hospital where she was pronounced dead.
A preliminary autopsy revealed Williams had been strangled. Her husband Anthony, 69, has been charged with the crime.
Domestic abuse campaigners are warning that government-mandated "self-isolation" could spark a 'pandemic' in violence against spouses and partners.
Abusers thrive on the isolation and with families increasingly confined at home, it may be easier for them to prey on their victims, experts say as they shed light on the signs of domestic violence and abusive personalities.
Is domestic violence on the rise?
Skeptics say that placing the blaming for the rise in domestic abuse, on COVID-19 may be misplaced. There are no reliable statistics to suggest that domestic abuse is increasing nationwide – not yet at least.
If anything, basic fears regarding health and survival may be bringing couples and families closer together, critics say. Increased cooperation, not conflict, is more likely.
Speaking of domestic violence statistics, law enforcement agencies in 22 cities have reported a 20% uptick in conjugal violence calls in the month of March.
But some major police departments, including New York's, where COVID-10 conditions are especially severe, say they've seen no increases in those calls.
Lockdowns will create 'a pressure-cooker' situation
Many domestic abuse experts say that newly imposed COVID-19 lockdowns are bound to create a "pressure-cooker" environment for many couples already dealing with marital problems. And they're preparing for the worst.
"Domestic violence is rooted in power and control, and all of us are feeling a loss of power and control right now", Katie Ray-Jones, the CEO of the National Domestic Violence Hotline, said. "We're really bracing for a spike post-COVID-19- that's when law enforcement and advocates and courts are going to hear the really, really scary stuff going on behind closed doors."
In fact, last month's UK killing was no outlier.
In Pennsylvania two weeks ago a man shot his girlfriend in the back before killing himself.
The woman, who survived, said her partner was ranting about the Coronavirus and the state of their relationship just minutes before he trained his gun on her.
And on April 5, an Illinois man killed his wife and himself on April 5 after expressing fears that they were infected with COVID-19.
It turns out that neither was infected, but the man left behind a note saying that he was in despair over the couple's future. Police say that neither spouse had ever reported spouse battering in the past.
Impact of COVID-19 may be subtle
Domestic violence experts say that the influence of COVID-19 may not be as direct as the Illinois case suggests.
Instead, perpetrators may invoke the lockdown conditions to keep their family more isolated and vulnerable to abuse.
Some hotline callers say their spouse is abusing them over issues like the absence of toilet paper or hand sanitizer.
Children confined to the home are noisier and their spouse may blame them for failing to keep their kids quiet.
At the same time, financial stress and fear of job losses may be making women more protective of their abusers, experts say. "Women are using excuses like saying 'he's never hit me before, he's just really stressed because his hours are going down and he doesn't know if he's going to have his work'," one advocate told BuzzFeed News.
Data from domestic abuse hotlines confirms that callers are mentioning COVID-19 as a factor in increasing numbers.
And yet the number of hot-line calls is down by as much as 50% in some areas, raising concerns that victims are staying in the shadows because they're too fearful to speak up or to flee.
Resources for the protection of women from domestic violence
Here is what can be done about spousal abuse cases.
Domestic violence experts say

it is critical that victims know that sanctuaries are still available

for those seeking refuge from abuse.
In many locales, support agencies are increasing spaces available to accommodate victims, with new rules for "social distancing" in place.
Victims need to stay connected to friends and colleagues by phone

and freely confide their fears about their domestic situation.
Abusers rely on isolating their victims to abuse them.
Because abusers sometimes try to monitor victim phone communications,

victims should also increase their reliance on web-based discussion forums and support groups.
Always create a safety plan

. If abuse or domestic violence reaches a tipping point, victims need an exit strategy.
Also watch:
Friends can help but domestic violence organizations have special training in this area. In recent days, domestic violence organizations have released a new list of resources for victims living under lockdown conditions.
One excellent source of information is found here. Victims should also download the web app Daisy for resources available in their local area.
Even healthy couples may need extra help
For many marriage partners, COVID-19 may not be spurring outright abuse or domestic violence. But as the Illinois case illustrates, irrational fears and panic, as well as added financial and domestic pressures, can test the strength and integrity of their partnership.
Even healthy families and couples should work to enhance their internal communications and avail counseling resources where needed.
The conditions associated with COVID-19 are harsh and unpredictable. The upshot? If you're getting overwhelmed, say so. And don't be afraid to ask for help.
Share this article on
Want to have a happier, healthier marriage?
If you feel disconnected or frustrated about the state of your marriage but want to avoid separation and/or divorce, the marriage.com course meant for married couples is an excellent resource to help you overcome the most challenging aspects of being married.
More On This Topic
You May Also Like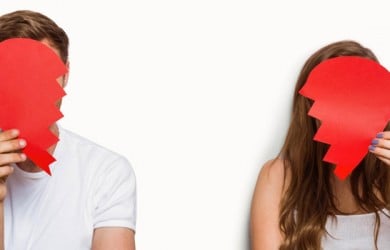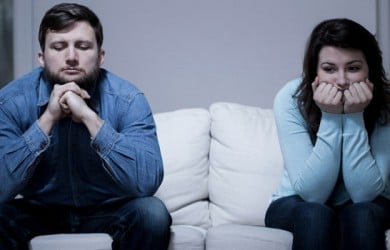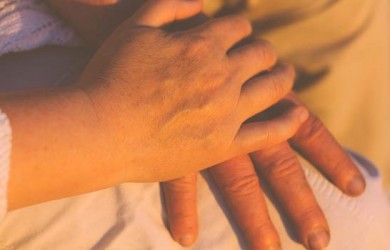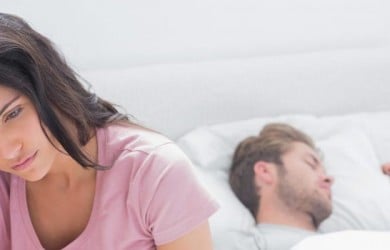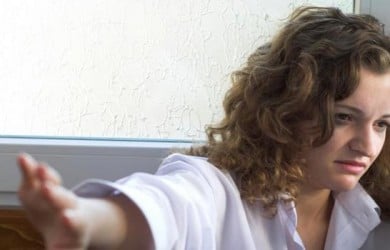 Popular Topics On Marriage Help