The Signs and Effects of Childhood Sexual Abuse
The title seems catchy because it is something that you often hear from your surroundings.
Despite the harsh reality behind this statement, tremors still run down your spine. However, if you look closely into this matter, you won't find a lot of people agreeing to, or even addressing childhood sexual abuse publicly.
Few stories reach us, and the others remain hidden forever.
There are few countries paying attention to childhood sexual abuse like the US, where every 8 minutes, a child is sexually abused.
As for the suburbs and underdeveloped countries, this has become a norm. People lack basic knowledge about types of abuse, signs of childhood sexual abuse, and the effects of childhood sexual abuse.
It has to be understood that abuse shall forever be abuse, no matter what, and how.
Child sexual abuse
Sexual abuse will include every sexual activity that doesn't involve your consent. It is also referred to as molestation and is committed using force or by taking advantage of another.
In particular, child sexual abuse is a type of abuse where an adult or old adolescent takes advantage of a child for sexual stimulation or gratification.
Types of childhood sexual abuse consist of:
Engaging in sexual activities.
Indecent exposure.
Child grooming.
Child sexual exploitation (child pornography).
Once you are aware of what is child sexual abuse, you gain your power of questioning yourself, 'Was I sexually abused?' when you are touched inappropriately.
It can even be an inappropriate penetration, intercourse against your will, a case of rape, or molestation.
Signs a child is being molested
Children often refrain from talking about sexual abuse; this can be attributed to fear of the abuser, guilt, shame, or lack of knowledge.
Hence it is essential to know some of the signs of sexual abuse in toddlers and adolescent kids.
Behavioral signs
Aggression
Withdrawal
Insomnia or difficulty in sleeping
Bedwetting
Nightmares
Using sexually explicit language
Excessive knowledge about sexual topics
Being secretive
Spending a lot of time alone
Changes in eating habits
Low self-esteem
Self-harming behavior
Resists removing clothes even when appropriate
Depression and anxiety
Physical signs
Increase in health problems
Sudden changes in weight
Contracting sexually transmitted diseases
Bruising, bleeding, or signs of trauma to the genital area.
Cuts and burns
Alcohol and drug use
Effects of

childhood sexual abuse
Childhood sexual abuse can lead to higher levels of depression, guilt, shame, self-blame, eating disorders, somatic concerns, anxiety, dissociative patterns, repression, denial, sexual problems, and relationship problems.
Moreover, depending upon their age, the consequences of childhood sexual abuse can be different.
Depression: Depression has been seen as the most known manifestation among survivors. Survivors may experience issues in externalizing the maltreatment, hence making them think negatively about them. After a while, the negative self-contemplations start manifesting feelings of worthlessness in survivors that push them to avoid others because they believe they have nothing to offer. Depression in childhood sexual abuse survivors' has been associated with feeling down much of the time, having suicidal thoughts, and disturbed sleeping and eating patterns.
Guilt: Apart from experiencing guilt, shame, and self-blame, survivors are also known to frequently take personal responsibility for the abuse. Especially when the abuser is someone the child considers as an esteemed trusted adult, it may be hard to view the perpetrator in a negative light, thus leaving them incapable of seeing what happened as not their fault. Survivors often accuse themselves and internalize negative feelings about themselves. Survivors, in general, showcase more self-destructive behaviors and experience more suicidal ideation than those who have not been abused.
Body issues: The long-term effects of childhood sexual abuse include body issues and eating disorders. Feeling dirty or ugly, dissatisfaction with body or appearance, eating disorders, and obesity are some other symptoms.
Stress and anxiety: Over time,

repressed sexual abuse can cause stress and anxiety. The frightening experience causes the survivors to encounter chronic anxiety, tension, anxiety attacks, and phobias.

Dissociation: As a way to protect themselves from the abuse, the survivor might start dissociating themselves from others. Some of the effects include denial, repression, feelings of confusion, feelings of disorientation, nightmares, flashbacks, and difficulty experiencing feelings.
Difficulty establishing interpersonal relationships: Childhood sexual abuse can hinder ann individual's ability to develop and grow in a relationship. Difficulties with trust, fear of intimacy, fear of being different or weird, difficulty establishing interpersonal boundaries, passive behaviors, and getting involved in abusive relationships are common relationship difficulties that survivors may experience.
Apart from the ones mentioned above, there are many negative long term effects of child sexual abuse.
Know the difference
There's another situation that a person who is predicting, 'Was I sexually abused?' might want to ponder over.
It is the connection of domestic abuse with sexual abuse.
During this difficult time, the victim fails to decipher among these and, while addressing it, forgets to differentiate both the topics.
This is not only bad when the time of justice arrives, but will continue to harm you further if you lack the straightforward knowledge of domestic abuse.
How to heal?
When the victim is finally gaining the courage to mend the scars of the abuse, it goes well with help.
There are many chances that you can get out of such trauma on your own, with time. While on the other hand, seeking professional help does wonders for the speedy recovery.
The therapy will require a lot of patience, self-confidence, and a little boost to one's self-reliance. You might as well feel empowered enough to face the abuser.
Confrontation might be a very difficult task. The whole process can, therefore, be proceeded using baby steps. This will not only make the victim feel sustained but will also give hope of reliving.
Watch this TED talk by Katy Pasquariello, where she shares her story of the abuse she encountered as a child, how she overcame it, and advice on spotting signs of child abuse.
Verdict
If the reader hasn't been a victim of abuse, or has gotten out of such trauma and gained hope towards life again, here's what you can do; it might be difficult to hear a story of a victim addressing abuse, you should try to learn to respond to a survivor.
You should be real quick to deliver self-care tips to that person.
This is not how it should end. You should constantly look after them until you feel like they are blooming once again.
To be a good help, or even to get out of this trauma if you're a survivor, know your resources. While you know them, work hard in consuming them for your betterment daily.
Share this article on
Want to have a happier, healthier marriage?
If you feel disconnected or frustrated about the state of your marriage but want to avoid separation and/or divorce, the marriage.com course meant for married couples is an excellent resource to help you overcome the most challenging aspects of being married.
More On This Topic
Recent Articles
You May Also Like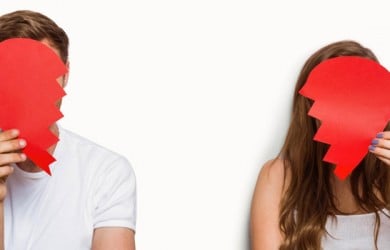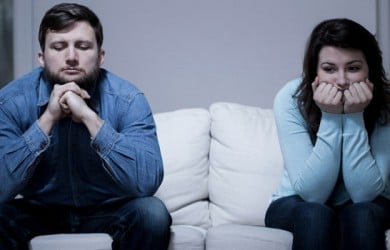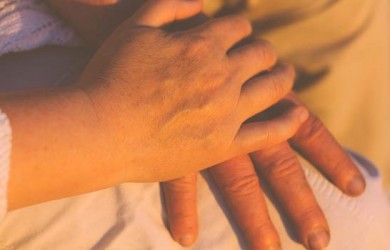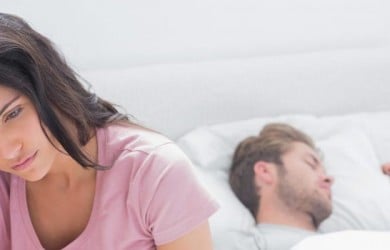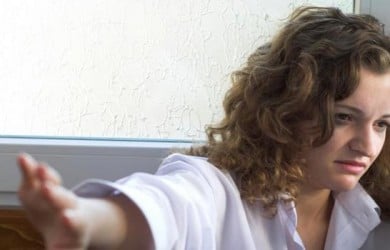 Popular Topics On Marriage Help