How to Deal with a Drug Addict Daughter: 4 Steps to Get You Started
Figuring out how to deal with a drug addict daughter or son is a challenge, to say the least.
Aside from the fear of losing a child, it is not lost on us that as a parent with a drug addict daughter, you are probably experiencing your worst nightmare.
It's heartbreaking to watch your child destroy themselves and their lives. Also, it's devastating when you realize, while your daughter or child is addicted to drugs, you will only see glimmers of the person they once were if any at all.
Depending on how far down the addiction track your daughter goes, you will also experience a sense of helplessness and potentially witness your child break laws, become an undesirable person for others to be around and even lie to you or steal from you or those close to her.
During this time you will feel helpless, and out of control. You may question what you could have done differently. Self-blame, blame towards your spouse or toward your daughter may be experienced as grief, fear, anxiety and wondering what your daughter is up to and if their safety is going to be on the cards.
You may also place all of your attention on your daughter, at the cost of attention that should also be placed on your other children or spouse. And just as if all of this wasn't enough, your relationships with friends, family, and your spouse may be challenged, and you may (or probably will) enable your drug addict daughter out of love.
That's a lot.
With this in mind, here are our top tips for how to deal with a drug addict daughter.
1. Get help! You can't do this alone
The first thing that you are going to need to do is to understand that you cannot do this alone.
Dealing with a drug addict daughter will split you apart, literally and will also tear a hole through your family if you allow it. It makes sense to seek external help either from drug experts, charities, therapists, family counselors.
Even if your drug addict daughter doesn't go, you, your spouse and your other children who are affected by this situation, should. It might seem indulgent, or even not fair since none of you created the problems, but this is one of the most challenging roads that you've all been forced into, and you are going to need help.
In other words – you need to get help for yourself, your family and your daughter who is addicted and each piece of help needed might be different.
Tip –
Try to understand the patterns that your drug addict daughter will follow. They will be the same as other families who have children who are addicted to drugs.
You can learn from those who are further down the pathway and satisfy your need to do something to help those behind you. You can often find a way to connect with such families online or through charities.
2. Stay calm
If you have just found out that your daughter is addicted to drugs, it's crucial that you stay calm. You'll only hurt yourself and your relationship with your drug addict daughter if you lose it.
Instead, if your daughter is sharing with you that she is addicted, it's time to listen, ask as many questions as you need to and that she is capable of answering.
Reassure her that you love her and don't push the questions or freak out. Instead, deal with your feelings around this bombshell away from your addicted daughter at least for now.
And if you have found out that your daughter is addicted and you need to discuss this with her, take the time to process your feelings about it first.
Before addressing the issue with her, you could follow a few more steps before raising the problem with your daughter.
Tip –
Don't prevent your daughter from getting their fix without the help and advice from experts because withdrawal might be too hard and can make them gravely ill.
They could overdose if they have taken some time away from drugs only to return to it again.
3. Make an agreement with your spouse that you will stick together
You and your spouse are going to be challenged, and you will challenge each other. A drug addict daughter will stop at nothing to get what they want, and as parents, you will be pushed into enabling her if you allow it to happen.
These situations can place a strain on your marriage.
So right from the offset, it's essential to make an agreement with your spouse about how you will deal with this reality together.
Topics to discuss or consider are –
You will help each other through

You won't blame each other

You will stand together on your stance with your daughter

The research and understanding that you need to know

You will approach your daughter to raise the issue or support her

Ways by which you can support the rest of your family during this time

The answers you will seek if you don't know them
Tip –
Make a plan to come together to discuss matters every week, or every few days so that you can focus on supporting each other too.
4. Take time to research the facts and learn what to expect
We've already alluded to the notion that learning how to deal with a drug addict daughter and living with the reality of a drug addict daughter is going to have an impact in pretty much every area of your life and psyche.
So, it's important to take some time to research and learn about the situation such that you can make the best decisions for your addicted daughter and for both you and your family.
Research is going to help you feel in control and understand what's happening.
Learn how to deal with some very desperate and challenging situations while maintaining a relationship with your spouse, other children, family, friends and of course your drug addict daughter.
Topics you could research to get you started are –
Other people's stories about their drug addict children

Research into the drugs that your daughter claims they are using

Find out more about expectations versus reality

Learn how to support each other through this as a family from drug experts or people who have been there

Study what helped an addict, what strategies were implemented, what mistakes parents or other people around the drug addict made
Tip –
There are plenty of informational websites that cover all aspects of drug abuse and if you can drink as much information as possible, you will be more equipped to stay healthy and sane yourself.
Keep your family and marriage together, maintain a relationship with your drug addict daughter without enabling her. You'll also better understand the challenges that your daughter might be going through if she withdraws, and learn more about the environments that drug addicts find themselves.
This is how you can help your daughter effectively.
Share this article on
Want to have a happier, healthier marriage?
If you feel disconnected or frustrated about the state of your marriage but want to avoid separation and/or divorce, the marriage.com course meant for married couples is an excellent resource to help you overcome the most challenging aspects of being married.
More On This Topic
Recent Articles
You May Also Like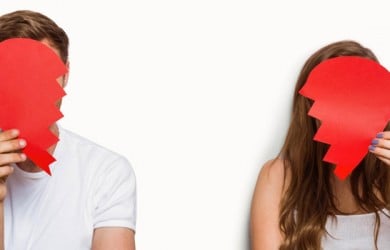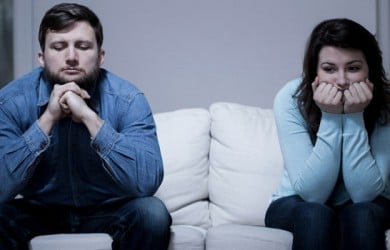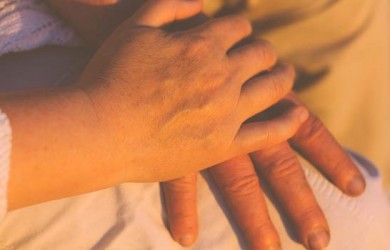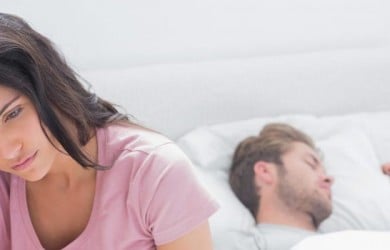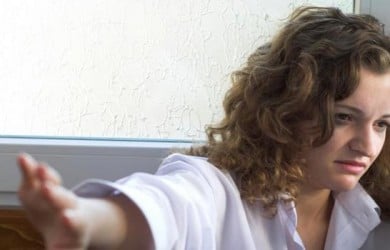 Popular Topics On Marriage Help