Helping Your Teen Through Substance Abuse
Nationally, substance abuse is on the rise and more and more teens are getting involved with drugs and alcohol. It's important to talk to your kids about how dangerous these substances are and what consequences they can have. It's an issue that even Hollywood is addressing now with the release of the new film "
Beautiful Boy
," in which Steve Carell plays a father struggling to help his drug-addicted son.
If your teen is struggling with drug or alcohol abuse, then treatment and counseling are vital options. Parenting through a situation like this can be devastating.
It's essential to keep your head up and face this problem confidently.
Here are some tips on how to parent a child who's struggling through substance abuse and how to get them treatment.
The epidemic of substance abuse
The drug and alcohol crisis among teens is alarming. According to research from Bradley University, "78,156 American youths under age 18 received treatment for substance abuse," and 66 percent of 12th graders surveyed have consumed alcohol.
In this day and age, it's increasingly easier for teens to get their hands on drugs and alcohol, making it an issue all schools face. Education on the dangers of substance abuse is essential to learn at an early age.
In 2002, the United Nations Office on Drugs and Crime created a guide on education in schools centered around drug abuse prevention. The study listed several principles that schools should follow in teaching students about the dangers of drug abuse, including for the lessons to be interactive, evaluated regularly and inclusive. This guide is still being used today in tackling substance abuse problems in schools.
But some wonder if schools are doing enough to keep students away from drugs and alcohol. According to the U.S. Department of Health and Human Services, "Each year, approximately 5,000 young people under the age of 21 die as a result of underage drinking." The National Center on Addiction and Substance Abuse discovered even more shocking statistics.
According to their 2012 study, "86% of American high school students said that some classmates drink, use drugs and smoke during the school day. Additionally, 44% of high school students knew a student who sold drugs at their school."
How to help your teen get treatment
For your son or daughter to become sober, substance abuse treatment for your child is essential. Parental supervision is incredibly important in keeping your teen from using drugs or alcohol.
When parental monitoring in the home is low, teens are at a greater risk of experimenting with substances and becoming addicted.
To avoid this from happening, try developing a strong bond with your child. There are many tips to create a loving parent-child bond. If your child does develop a substance abuse problem, it's important to stay calm and motivate them to seek treatment. Here are a few key things to remember when helping your child through this difficult time in their life.
1. Don't let overconfidence get in the way
Your son or daughter may seem overconfident about their ability to get sober. Don't let this fool you into thinking their treatment process is going to be easy. It will take a lot of hard work for your child to get sober, and it's important to be there with them through the entire process.
2. Don't let their emotions upset you
Your child will be going through an extremely difficult time throughout the treatment process, so staying calm and focused is vital. Don't become upset over their urge to use drugs or alcohol; it will only make things worse.
3. Encouragement is key

Support is everything in a parent-child relationship, and it's even more necessary now that they're going through the process of getting sober. Seeking treatment is an enormous step for a child to take in getting well, and it's essential to provide them with empowerment and the confidence to take on the challenge of becoming sober.
4. Learn the signs of a relapse
Recognizing the symptoms of a relapse such as depression or anxiety is important in helping your child through this tough process. Know that it's completely normal for those in the treatment process to have relapse symptoms, and it's vital to give your child strength and parental love during this time.
5. Be firm with them
Just because your child is going through treatment doesn't mean you shouldn't implement any discipline. Try to not give your child money but instead encourage healthy lifestyle choices such as cooking nutritious meals for them and motivating them to exercise.
Small improvements
As more treatment options arise, more and more teens are getting sober and changing their life around. Education in schools has improved in teaching kids about substance abuse as well.
The good news is that, according to research from Duquesne University, "use of prescription and illicit drugs has decreased among teenagers," with illicit drug use dropping from 17.8 percent in 2013 to 14.3 percent in 2016 and opioid pain reliever use dropping from 9.5 percent in 2004 to 4.8 percent in 2016 among 12th graders.
According to Medicine Net, "the use of alcohol by teens has dropped dramatically over roughly the past two decades, particularly among the youngest teens, and continues to drop in 2014." However, there are still thousands of teens in America who are struggling with substance abuse, and it's up to all of us as parents to teach our kids about the consequences that come with using drugs and alcohol.
Substance abuse can destroy families and lives — but not with the right amount of support and care through the treatment process. It's the job of parents to encourage their kids who are struggling with substance abuse to seek treatment and get on the right path. By giving them love and motivation, they'll be able to get their life back on track with time and hard work.
Share this article on
Want to have a happier, healthier marriage?
If you feel disconnected or frustrated about the state of your marriage but want to avoid separation and/or divorce, the marriage.com course meant for married couples is an excellent resource to help you overcome the most challenging aspects of being married.
More On This Topic
You May Also Like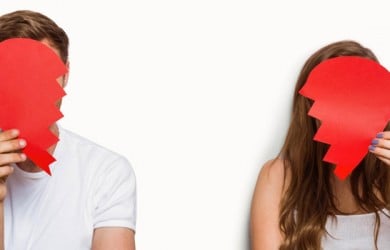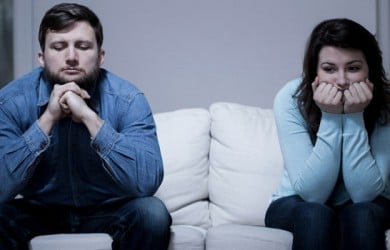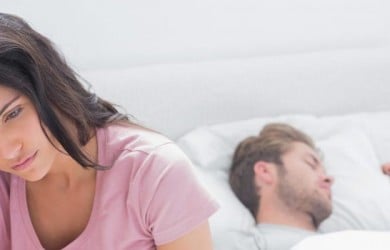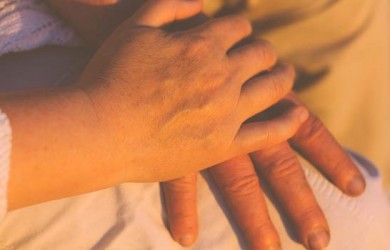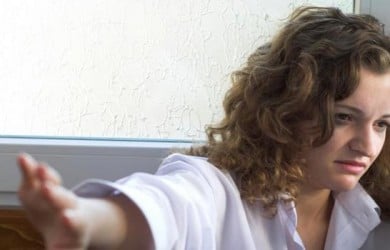 Popular Topics On Marriage Help