Domestic Violence and Other Women's Health Issues: An Analysis
Even a talented woman, if repeatedly abused by her partner, will find it hard to succeed in her chosen profession.
It is unfortunate that in many countries around the world, violence against women is tacitly accepted.
Violence against women statistics has shown that 1 in 3 women throughout the world will experience physical or sexual violence by a partner or sexual violence from a non-partner.
Domestic violence is only one of the issues that impact the state of women's health in the world today.
But it is a problem that inflicts the most immediate as well as the long-term impact on the success of women.
Also watch:

The worldwide scenario
Unfortunately, this is a vicious cycle that is deeply rooted in some cultures.
Even if women in relationships want to break free from the shackles of abuse, it is not easy to do so.
Some have no choice but to stay because they have no education and financial capacity to take care of themselves. Others with children find it difficult to leave because they do not want to break up their families.
Among all the countries in the world, the highest incidences of violence committed against women are in Angola. Have a look at this infographic to know more:
Around 78 percent of its women are at the receiving end. Bolivia, in South America, is the fourth-ranked in the world, with 64 percent of its women enduring domestic abuse.
Noteworthy, these are emerging economies where most women have little education opportunities.
The highest in Asia is in Bangladesh, with 53 percent of its women being manhandled by their intimate partners.
Even in the first world countries, domestic violence still haunts women.
In the United Kingdom, 29 percent of women are being abused by their partners. About 6 percent of Canadian women endure abuse from their partners.
The power struggle in a relationship is not just entrenched in developing countries.
Even in first-world nations, where women have more resources and have better education, the issue of violence in the home is still a critical problem.
The first step to finding a solution is to admit that there is something wrong and broken in the relationship.
Women who are suffering from this fate have to remember that it is never their fault. It is the abuser who needs to change.
Sadly, most abusers will never admit their mistakes. They refuse to seek counseling and become even more violent when opposed.
Women who are in this kind of relationship must be reminded that no one deserves to be treated this way. No one should tolerate violence. Safety, along with the kids' security, must be the top priority.
Related Reading: Solutions To Domestic Violence
Suicide as an escape
Sadly, most women who are living this kind of hell feel powerless to stop it all. They are trapped in relationships that hurt their identities and shatter their sense of self-worth.
Even if they do decide to leave, some societies have no systems in place to protect women.
Other countries don't have the resources to set up organizations that can help women leave safely.
At times, even if the abused reported to the authorities, women are still tragically sent back to their husbands because of a patriarchal society.
Some women that successfully leave their toxic relationships find themselves being stalked and hounded by the abuser.
Thus, it is not surprising that suicide among women is also one of the women's health issues that impact many women around the world.
For some women who are stuck in a dire situation, they feel that death is their only escape.
Although suicide is rare in some countries, it is a growing concern in other parts of the world. The highest suicide rate in the world is in Lesotho, in South Africa, with 32.6 suicides out of 100,000.
Barbados in the Caribbean has the lowest rate, with 0.3 for every 100,000. India has the highest suicide rates in Asia, with 14.5 per 100,000.
The highest in Europe is Belgium, with 9.4 per 100,000. There are only 6.4 suicides out of 100,000 in the United States.
One death is already an aberration. One life lost is already too much. The world must stand united to shed light on this issue.
Comprehensive campaigns fighting women's health issues must remain at the forefront.
After all, every human being is a child born out of a mother's womb. Women are an intrinsic part of society, where they will always play a critical role.
Other pressing issues
Other problems on the list of women's health issues that impact the state of women's health around the world are early marriage and maternal mortality.
Women marrying at the age of 15 to 19 are most vulnerable to suffer health issues leading to maternal mortality.
They are still immature to carry and nurture their offspring. Most of them are also not economically secured for their role as mothers.
Statistics reveal that Niger has the highest rate for early marriage, with 61 percent of its young women getting hooked or married.
Compare that to Australia, a first-world country, with only 1 percent of its women marrying at a young age.
The maternal mortality rate is also high among third world countries.
Sierra Leone, a country in South Africa, has the highest mortality rate, with 1,360 deaths per 100,000. Compare that with Australia, with only 6 deaths per 100,000.
Sadly, it can be gleaned from this information that the state of education and economy once again plays a significant role in these outcomes. It is always the poorest and ill-informed that carry the burden.
Providing hope
There is no single immediate solution to stop these pressing women's health issues. It takes a collective effort from societies around the world to inhibit the cycle of abuse.
However, here a few steps that must be taken to ensure women's safety across the globe:
Women who want to leave their violent relationships can only do so if they feel safe. It is crucial to set up systems of support to help women get back on their feet.

They need counseling to realize that their

failed relationships

were never their fault. Today, in some nations, women can get a protective order against their partners.

Speaking out against domestic violence

and educating women about their rights will help in making them realize that being treated like a punching bag is not normal.
The only way to permanently end the cycle of controlling and abusive behavior involves teaching children at an early age.
They must learn to be respectful of everyone, especially their future romantic partners. Through proper information and values inculcation, children can see what healthy relationships look like.
Ideally, when women around the world have the skills to take care of themselves, they will never need to rely on anyone.
There is truth to the adage: the person who holds the purse has the power. Thus, information and education should remain at the forefront.
Females who are empowered will not tolerate abusive behavior.
Share this article on
Want to have a happier, healthier marriage?
If you feel disconnected or frustrated about the state of your marriage but want to avoid separation and/or divorce, the marriage.com course meant for married couples is an excellent resource to help you overcome the most challenging aspects of being married.
More On This Topic
You May Also Like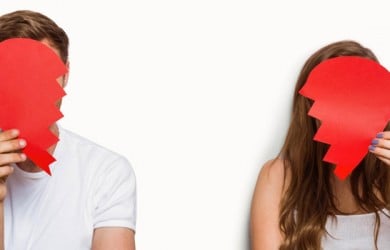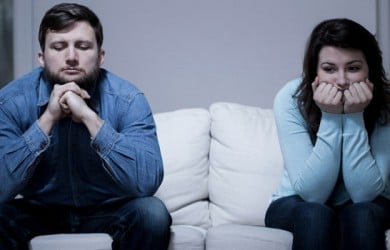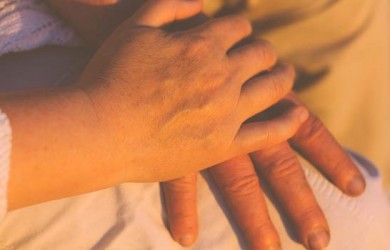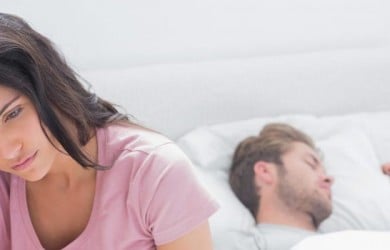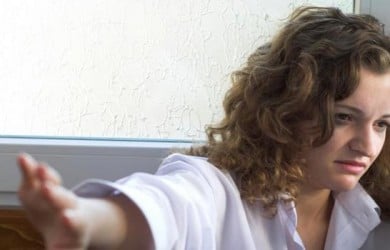 Popular Topics On Marriage Help