Connecting with Your Partner If They Have Survived Sexual Abuse
A survivor of childhood sexual abuse may not have had the same experiences as their peers. Their view of relationships can be skewed.
Approaching life in two different ways
In most cases, it went one of two ways.
For the individual, often a female, isolating themselves, trust few, viewing most men as perpetrators, and avoid any form of physical touch are few examples of their altered perceptions towards people, in general, and men, in particular.
Others wanted people around all the time and engaged in sexually promiscuous behavior. They were often involved in unstable relationships.
With every relationship, came an excuse as to why they couldn't be with that person, and making excuses as to why they couldn't be with that person.
Each relationship carefully constructed, only ends in a break-up before the level of vulnerability increased.
Inability to connect with someone – physically or emotionally
They can't be alone but they are perpetually lonely.
The common denominator in both scenarios is they don't know how to connect emotionally or physically with someone. That was stolen from them.
In normal child and adolescent sexual relationship, learning how to develop and create shared intimacy with a partner happens over time, through trial and error with peers, observation of adult relationships, school, social media, television, etc.
In normal, healthy sexuality is the condition when the body is a way to connect with your partner, giving and receiving pleasure, and allowing yourself to enjoy the experience.
When an individual is perpetrated on – violated, s/he no longer feels safe to engage in exploration. It doesn't mean that they have ceased to be sexual beings.
Many separate their mind from their body where sex is concerned – detaching from emotion. For those who suffered repeated abuse, it was a skill that protected them from being present mentally.
The episode can be too painful to describe or experience again
The experience has been described as if they were watching it happen to someone else.
It is too painful to remember unwanted hands on their body, to recall the humiliation and pain experienced by being manipulated into a situation they didn't see coming or the knowledge that someone who claimed to love them would violate them.
You know what the sexual expectations are in your relationship and while you may want to allow yourself to be vulnerable and connected to your partner, your brain simply remains in survival mode and you have stopped feeling.
You may not even realize that this is you, but ask yourself next time you and your partner hit the sheets, are you more interested in getting your partners clothes off or what is on sale at the grocery store?
When your partner puts his or her hands on your body, are you present and feeling pleasure or are you detached and waiting for it to be over?
Maybe without thinking you shudder in repulsion at first touch and then spend the rest of the time feeling guilty for feeling repulsed and you lost connectedness.
Communicating the experience can prevent future resentments
If you are the person who has experienced the sexual abuse in the past, you need to be honest with your partner.
Without communication, resentment builds.
Consider this, as you and your partner become more comfortable with each other, your partner may unknowingly do something to you that your perpetrator did.
Maybe he or she surprises you from behind, wraps their arms around you, securing your arms in a tight bear hug so you can't move.
Your partner has their own insecurities.
If he or she doesn't understand why you don't initiate sex, want sex or enjoy physical touch, hurt feelings can happen.
Healing with the support of your partner
In any successful relationship, communication is at the core.
Talk about how you are feeling, be honest. If you are experiencing detachment during sexual activity discuss it with your partner. He or she may have some ideas to help you feel supported and safe.
Equally, it is important to talk through both of your needs in an open and honest way.
For those with extensive childhood and or adolescent sexual trauma, it may take a lot of time, patience and understanding.
Verbalizing sexual thoughts and desires may be connected to the abuse he or she sustained.
The ability to do this takes a great deal of trust and feeling safe to share what they think and how they feel.
For some, actually speaking the words is too overwhelming. When this occurs, taking pen to paper, or simply typing it out on a computer screen is helpful.
Carefully react towards your partner who has survived sexual abuse
As a partner, your role is simply to listen and validate.
Any attempt to minimize feelings, insist that your partner "get over it" or "move past it" is making it worse and causing him or her to feel insecure and unsafe.
If he or she shares details of their experience, be careful how you react.
Recoiling in horror while looking disgusted or saying "what did you expect would happen" will not help the situation and your partner will further detach from you. He or she is trusting you with what is their most shameful secret.
Understand that your partner carries the burden of shame and guilt despite being the victim.
Any further blaming could be disastrous.
Handling delicate matters in relationships with care
Even in an established relationship, either partner might still feel insecure sexually.
If this is the case, start at the beginning.
Just sit next to each other. Watch television, read a book, etc., Once this feels safe, and you feel connected to your partner, go to the next step. Sit next to each other and hold hands.
Again, once both partners feel connected and safe, try laying your head against your partner's chest.
The idea is that you take small steps toward developing a sense of trust, safety, and security with your partner. It simply takes time and a partner who is willing to put his or her own needs on hold to help you through this.
Share this article on
Want to have a happier, healthier marriage?
If you feel disconnected or frustrated about the state of your marriage but want to avoid separation and/or divorce, the marriage.com course meant for married couples is an excellent resource to help you overcome the most challenging aspects of being married.
More On This Topic
You May Also Like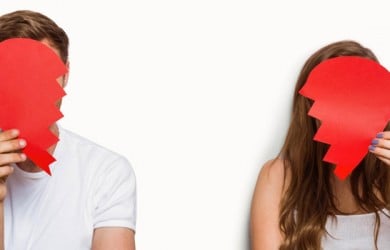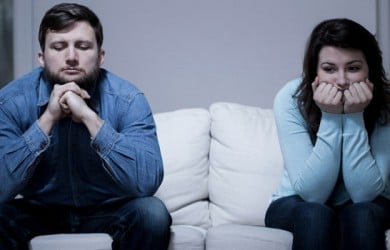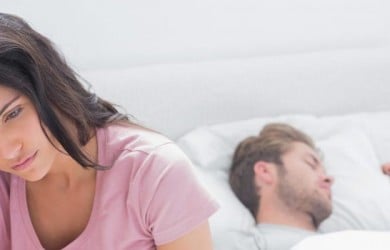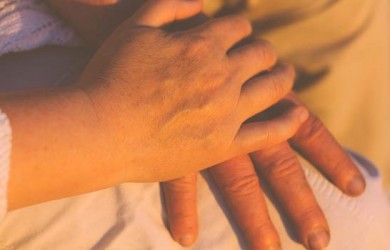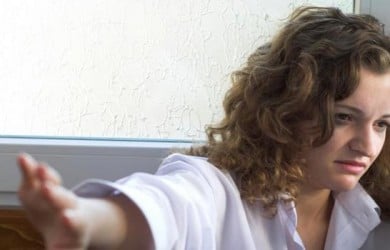 Popular Topics On Marriage Help