Can an Abuser Change?
It happened. The thing you were most afraid of.
You suddenly turned into a victim of abuse. The rosy image of your relationship that you held so dear to your heart was shattered right in front of your eyes. The partner that you cherished suddenly became a threat.
Does domestic violence ever stop? Can an abusive relationship be saved?
It is natural to want to save a relationship after having invested a lot of time and effort. Life after domestic violence is difficult, especially if you choose to stay in the relationship.
With professional help and significant changes, the relationship can become healthier.
In this blog post, we'll answer the question, "Can abusers change?" to help you figure out whether or not the relationship is worth saving and some other important things you need to know.
Keep reading to learn more.
Related Reading: What is domestic violence
Here's why victims leave
Domestic violence is a sensitive subject as it involves two people in an intimate relationship.
Abuse in a relationship is a sign of an imbalance of control and power–most of which is on the abuser's side.
No relationship is perfect and free of conflict. However, your relationship needs to be a safe space between you and your partner. Due to abuse, the relationship doesn't feel safe anymore, and the foundation of trust is cracked.
So, can abusers change?
That solely depends on them.
Given that many abusers never change, most people are counseled to leave instead of trying to fix an abusive relationship.
Loved ones often advise abused partners to set boundaries to be exposed to danger. People often distance themselves to seek asylum from ill-treatment.
The time apart may be temporary or permanent; it all depends on you and your unique situation.
Factors like joint assets, children, family issues, etc., can be detrimental to your decision-making. In any case, you should not take this decision lightly. Time apart can allow you to introspect.
Another question that may be lingering in your mind is that do abusers know they are abusive?
Fact is, with a need to be in control, abusers may deny their actions and blame the victim, but in many cases, they are aware that they are abusive, but they think that what they are doing is right or required.
This is evident in many cases since they do not try to exercise their abusive power in front of people who ultimately have more power over them, for example, their boss at work.
Also, watch the following TED talk on why domestic violence victims don't leave and learn the misconceptions many people hold about victims of domestic violence and how we can all help break the silence.

A ray of hope: Can an abuser change?
However, it takes deliberation, time, and effort. Reconciliation is often temporary if the abuser does not make serious changes because it is more difficult to decide to change a behavior than to commit to changing it.
People often find themselves to be a victim of violence as the abuser makes false promises to change without making any commitments or efforts towards the right direction.
Just because someone can change doesn't mean they will.
So, when trying to heal after an abusive relationship, you need to look for the signs of real change.
Related Reading: Intimate Partner Violence
Is it just for show? Clues of hope that change is real
In this section, we'll share some clues of hope that change is real. Take a look.
Addressing the underlying issue
If you're asking yourself, "can abusers change" here's what you need to understand.
The first step towards change is to understand and address the underlying issues in the relationship.
Change is often unsuccessful if you try not to react or suppress your emotions to stop fighting. This often has a cumulative effect until you blow up and there's another incident of violence.
Instead, it is important to understand and address the core issues.
Unlying issues can be anything–stress, lopsided relationship dynamic, mental disease, surviving an abusive marriage, etc.
Related Reading: What Is Abuse?
Understanding distorted thoughts and beliefs
We often have some distorted beliefs that guide us towards the wrong path. For example, some people believe in stringent gender norms or have inflexible moral beliefs, etc.
You need to introspect on the limiting beliefs you may have about relationships.
For example, children of abusive marriages usually find themselves in abusive relationships because they have normalized and internalized abuse. For some, it could even be an expression of passion.
It is important to identify, understand, and change these beliefs for reconciliation after domestic violence.
Related Reading: What are the Signs of Child Abuse?
Seeking counseling and professional help when needed
Most people think that the answer to the question, "Can an abuser change?" is no. That, however, is not the case.
Being open and willing to see a marriage counselor is also a good sign. The counselor can help you identify the faulty patterns of your relationship and address them.
You may also need to visit a therapist to seek treatment for mental health issues.
A counselor can provide you and your partner with a safe space to discuss your problems, terms, future together, etc. They play a crucial role for people recovering from domestic abuse.
Related Reading: Reasons of Spousal Abuse In A Marriage
Old wounds, fights, wrongdoings, etc., are heavy to hold on to. You and your partner must be willing to let go of these problems to heal after an abusive relationship.
Unresolved issues are one of the major reasons behind ongoing arguments.
You'll have to resolve your old fights and let go of the resentment you have been holding on to.
Related Reading: How to Deal with Psychological Abuse in Relationships
Resolving problems together
You need to unlearn old patterns when facing an argument and replace them with a healthy ones. This is one of the areas in which a marriage counselor can help you.
Staying together after domestic violence will only be possible when you learn how to argue and resolve your differences.
The idea is to work together instead of being defensive or on the offense with your partner.
Related Reading: Ways to Protect Yourself From an Abusive Partner
Signs that an abuser has changed
Can an abuser change? How to know if the change will last?
While many promise to change, they fail to do so when it counts. And so, people find themselves in the cycle of abuse.
So, how do you make sure you don't find yourself here again after domestic violence reconciliation?
The problem is that there is no way for you to measure the change in your partner or the relationship dynamic. However, the following are signs an abuser has changed:
Conversations about past wrongdoings:

When talking about the past, the abusers will be regretful and own up to their mistakes. They will stop being defensive and stop making excuses like, "you made me do it" for their actions.

Improved patience:

You'll be able to notice an improvement in your partner's patience levels. Things that used to make them tick will not work anymore. You'll also be able to observe emotional maturity.

Psychological help:

If your partner is actively seeking Psychological help, the change is more likely to be permanent.

Foregoing old patterns:

Your partner will start to let go of the old chain of thoughts and patterns and accept you more. For example, your partner may not mind waiting for you if you're running late.

Increased respect:

Your partner will

be more respectful

towards you and your relationship.
Rebuilding a relationship after abuse doesn't happen overnight. It may take months of effort to start from scratch. It won't be the easiest thing to do in the world and will require effort and openness to change from both sides.
One-sided efforts are often fruitless.
Related Reading: Can a Relationship Be Saved After Domestic Violence?
Ask yourself need to stay in your relationship
Thinking of forgiving your husband after abuse? Are you questioning yourself, "can an abuser change after being this way for such a long time?" to find a reason to forgive your husband?
It is okay to not be sure about leaving the relationship–after all, it is a big decision (and one you should not take lightly). The mere thought of leaving your partner can be confusing, bewildering, and anxiety-provoking.
But why are you willing to stay in this relationship?
You need to ask yourself if this relationship is worth saving in the first place. In this section are a few questions you need to ask yourself.
Who am I staying for in this relationship? Is it me, my partner, or my children?

Am I afraid to leave this relationship? Why?

Will my partner be open to making any changes to their behavior?

Does my partner understand that this is wrong?

Am I willing to find myself in this position again?

Do I need to change a few things?

Does this relationship fulfill all of my needs?

Am I afraid of starting all over again? What is holding me back?
The choice of staying is yours, and no one should judge you for it.
If possible, talk to a close friend or a trusted family member before making your decision. You can also seek professional help.
If you feel pressured or threatened to stay in this relationship or feel there is a danger to your life, leave right away or call for help.
Related Reading: Reasons Why Domestic Violence Victims Don't Leave
Can An Abuser Change: Ways to reconcile after domestic violence
Here's a video you should watch before considering reconciliation.
The power to have a successful reconciliation is with the abuser since the major responsibility of changing and taking accountability for their actions resides on them until the abuser comes to terms with the situation's gravity.
Here's how to love after domestic abuse:
It is always advisable to take some time off the relationship to reevaluate things and decide what you want to do. This time off can help the two of you to calm down and think clearly.
This can also help you get back in touch with yourself, your family, friends, and the community.
You'll get to recenter yourself and get your individuality back.
With abuse comes resentment, pain, and anger. To successfully reunite, you'll have to build the relationship from the bottom-up and start from the beginning.
This will help you rebuild the foundations of trust, open communication, honesty, and faith.
You'll also have to let go of the preconceived notions you hold on to about your partner and see them in a positive light again.
Also Try: Domestic Violence Danger Assessment Quiz
An inequitable power dynamic is not healthy. Both the partners need to have equal power in the relationship. You'll also need to draw clear boundaries and explicitly communicate the things that you find unacceptable.
Both partners will need to work on themselves and monitor their progress. For example, if you find yourself too dependent on your partner, you'll have to make an effort to be more open with your family, friends, etc.
A therapist will help you identify problems in your relationship and will help you solve them. Therapy can help create a safe and mutually-beneficial channel of communication between you and your partner.
Related Reading: How to Stop Domestic Violence
Re-establishing safe environment
Successful reconciliation can only happen if you and your partner can turn your relationship back to a safe environment. This can even take months.
Here's how you can re-establish a safe environment:
Having an escape plan:

While this may seem counter-intuitive, it can help you feel safe–especially when you know what you'll do if things don't go as planned.

Checking in with your partner:

You'll have to check to see if you and your partner are on the same page about things. Can your partner take constructive feedback? Are they scared or apprehensive?

Take it one step at a time:

Expecting things to change overnight is unrealistic. You need to be able to go at a pace your partner is comfortable with. You cannot rush things.

Forgiveness:

You'll have to

forgive your partner

for a lot of things. It may not be easy, and it may even take a lot of time.

Accept the reality:

You need to accept what happened–you cannot brush it under the table or act as if nothing happened. You'll have to accept things for how they are and move on.
Related Reading: Dynamics of Abusive Relationship
Surviving an abusive relationship: Can an Abuser Change?
You can fix an abusive relationship when you are ready to take accountability for the part you played and willing to work on yourself.
The decision to stay is a collective one; you cannot force your partner to stay with you. However, you need to realize that you'll have to make major changes.
While making promises can be easy, keeping them isn't.
A marriage can survive domestic violence if two partners are committed to change and willing to do their part.
Share this article on
Want to have a happier, healthier marriage?
If you feel disconnected or frustrated about the state of your marriage but want to avoid separation and/or divorce, the marriage.com course meant for married couples is an excellent resource to help you overcome the most challenging aspects of being married.
More On This Topic
Recent Articles
You May Also Like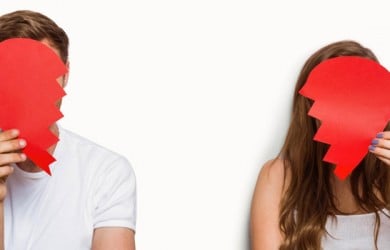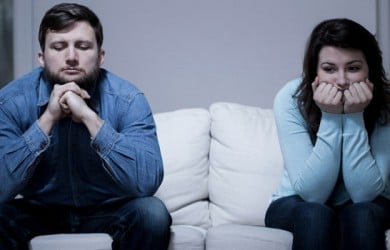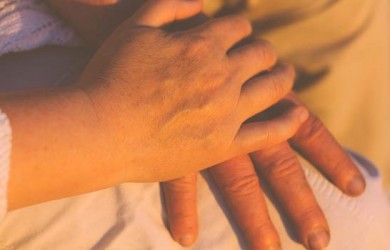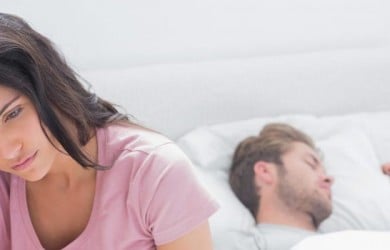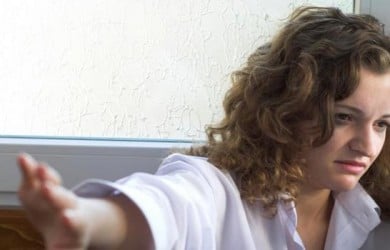 Popular Topics On Marriage Help