How to Aid Recovery of Your Sexually Assaulted Wife
Any sexual or physical behavior that takes place forcefully, without another person's consent, comes under sexual assault. This is the least discussed, least talked about topic, even in today's age. So many of issues that were once social taboos and hardly ever talked about are now commonly being discussed.
However, sexual assault and its victims still face challenges in getting the attention that they deserve.
Victims of this vicious act often face a number of social stigmas if they ever really talk about their experiences. They are told to recall the kind of clothes they were wearing, or were they too drunk or was it the appropriate time to be out alone? This leads them to self-doubts and, hence, damaging their mental health as well.
Victims often do not share their experiences or reach out for help due to the social and psychological setbacks they might have to face.
#Metoo and #timesup are modern day social movements that encourage many women to speak up about their own personal assault experiences. These stories can be from 2 days ago or even 20 years.
Victims need someone to hear them out as their experience haunts them forever. People now are realizing the need to talk about this issue. However, the statistics tell a different story. Rape is the most under-reported crime; 63% of sexual assaults are not reported to police (o).
Impact of sexual assault
For a non-victim, it will be difficult to feel or to understand what a victim goes through after such an experience. The experience stains you for a very long time, and in some cases, even forever. It is not like any other mishap or lapse in your life, where something unfortunate happened, and you recover from in a matter of few days.
The horrors of sexual assault haunt you for a very long time, and in all aspects of life.
Such experiences can hinder your career life and opportunities. It may as well have a negative impact on your present occupation, let alone be future opportunities.
It gives birth to a constant fear or sense of insecurity when you're alone at night, or you're at a bar having a drink or even when you are traveling from your workplace to home. You start fearing every man who tries to look at you or speak to you.
You lose trust and confidence even in men you've known for a long time. And the worst is when you constantly blame or doubt yourself.
When a woman starts to doubt herself, when she is too scared to speak up, when she isn't vocally or physically reaching out for help but sure does need it, this is when men, as their life partner who vowed to be on their side through every thick and thin, can help.
93% of offenders are male, and women are most likely to be assaulted by a man. This is why most victims do not have any hope or seek support from any man in their life. They tend not to trust them when it comes to this particular issue.
This is why husbands need to step up and show how they are different and can be the support their wives need. While other people, friends or family, may turn their backs on your partner, blame them, or even accuse them of lying and faking it, your wife needs to be confident that you will believe her.
Related Reading: 3 Powerful Ways to Support your Sexually Abused Wife
What to do or not to do?
We understand that it can be confusing whether how to respond to such stories. Here is a list to help you out
We all, at some point, have joked about rape or sexual assault. But the most important thing is that you realize such mistakes, and commit never to repeat them again. You need to make sure that your partner knows that you take these matter seriously and not as something trivial enough to be joked about.

Conversation and communication are basic essentials for every relationship, but in this matter, it can be a little complex. You should let her know, non-verbally, that you are interested in whatever she has to share. It is very difficult to speak up about experiences of this kind, which is why you need to be an intense listener.

Do not tell her "you're probably overthinking" or anything like this with the intention of making her feel better. They don't need you to make them feel better; they just need reassurance that you're there even when they are at their worst.

Give her time. Do not throw questions at her, do not jump on conclusions and do not try to take the matter in your hands and solve it. She is the victim; she gets to decide what she wants to do about it. It's your job to encourage her not to hold back, to get justice for her own self while you're also right there by her side.

The horrors she is going through, should not be compared with other horrors. Everyone has good and bad experiences, and everyone has their own way of dealing with them. Comparing and telling her how little her experience is will just add on to the misery she is already going through.

All the intimate details that she might share, all took place against her will. Do not let those details get to you, know that those were probably the worst moments of her life and your jealousy or insecurity is the last thing she needs right now.

Be expressive. Tell her how you feel, tell her what you think should be done. Show equal participation; her bad times are your bad times as well, get through them together

.
You, the person she agreed to spend her rest of the life with, should have her back no matter what.
Share this article on
Want to have a happier, healthier marriage?
If you feel disconnected or frustrated about the state of your marriage but want to avoid separation and/or divorce, the marriage.com course meant for married couples is an excellent resource to help you overcome the most challenging aspects of being married.
More On This Topic
Recent Articles
You May Also Like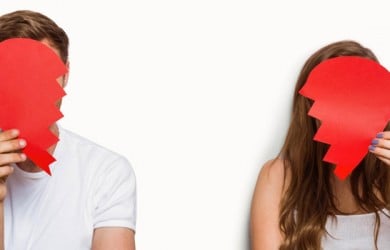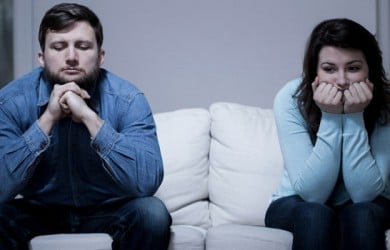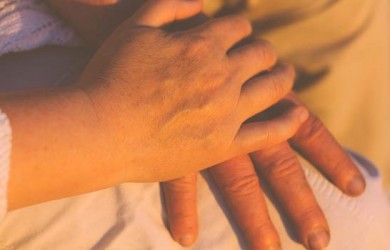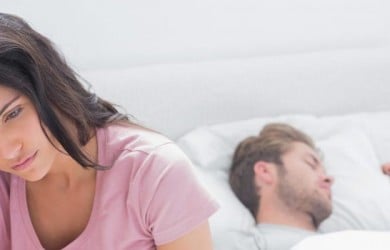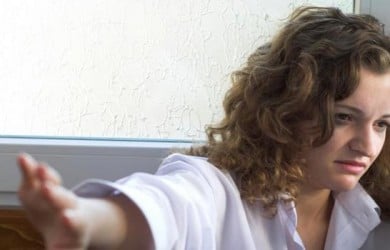 Popular Topics On Marriage Help