Why Is Divorce So Painful? How Can It Become Easier?
Divorce is a challenging experience anyone has to go through in life. Often people ask when the couple together decides to part ways then why divorce is so painful. The article highlights reasons why divorce is so painful and ways to make it easy on yourself.
"Why is divorce so painful when it was the couple's choice to end their marriage?"
Divorce hurts because no one expects their marriage to end in separation. Almost 50% of all marriages end in divorce, meaning almost half the couples that get married eventually end up at the stage where they wish to get divorced and part ways.
Despite this, divorce is still a pretty harrowing experience that anyone has to go through in their life. When the couple decides to part ways together, people often ask why divorce is so painful?
Not only are you losing the one you once loved so much, but all your hopes and plans go in vain. You are back to square one, single and wondering what to do next.
Why do you still hurt so much after divorce?
Dealing with the pain of divorce is a normal phase a person goes through once marriage ends.
If you have not experienced this, you may ask: Why is divorce so hard and painful?
Some will think, wasn't the relationship toxic? So, divorce liberates, right? So, why does divorce hurt so much?
This is because of several reasons. The top reasons why divorce is so painful are mentioned below and ways to make it easy on yourself.
1. You suffer a huge loss
A divorce puts your life on a complete 360.
You are a new person with a new identity and relationship status. Not only this, you lost the person who was once so dear to you. You're suddenly in a new place, surrounded by the memories from the past, reminiscing of the happy times you spent with your ex-spouse.
2. You feel you've failed
The thought of a broken marriage will keep reminding you that you lost.
You begin to feel as if you failed by not being able to keep your marriage together or as if you didn't do your best to keep it intact. You begin to isolate yourself from others out of fear of being questioned and ridiculed and get paranoid at the thought of any future relationship.
3. Your family is broken up
The feeling of a broken family is further heightened if you have children.
You suddenly feel that you are the one to blame for taking away 'the family experience' from your children and letting them get exposed to the effects of your divorce.
No matter how hard you try to make things suitable for your children, you will always feel like they're missing out, and you will continue to drown in guilt and embarrassment.
4. You lose all your plans for the future
Before the divorce, all your plans and goals had your spouse involved.
But with them suddenly out of the picture, you find all your dreams crashing down. You are now on your own and have to figure out a future for yourself that does not carry your ex.
5. You start to look back and question your marriage
Getting through a divorce emotionally is hard because you will go through a stage where you look back and ask yourself what went wrong.
A painful divorce may cause someone to feel angry and sad and even start blaming themselves or their ex for what happened. Confusion, regrets, and resentments are normal feelings of someone experiencing divorce, pain, and suffering.
6. You feel embarrassed
Divorce is painful, but that's not the only emotion one would feel. A person overcoming divorce may also feel embarrassment and shame.
Even though divorce nowadays is expected, some people will develop feelings they are now incomplete or lesser than their peers because of their failed marriage.
Sadly, there will be times when a divorced person will face judgment from the surrounding people, even their family.
Emma McAdam shares ways how to process your emotions and how to practice self-compassion.
Watch and learn how you could nurture yourself.
7. You're left with emotional scars
Divorce is a long, grueling, painful, and expensive process, so don't expect someone to rejoice or move on right away.
Even if you are the one who asked for a divorce, you're bound to have emotional scars. These scars could be broken promises, the feeling of being abandoned, and, sometimes, infidelity.
These feelings don't just disappear, and you can't just start being happy after divorce. It takes time to heal, and one answer is why divorce is so painful.
Is it possible for the pain of divorce to go away?
With all the emotions of the divorce process, you want to know if this pain will ever go away.
You want the hurt to wash away so you can start again, but you also know that it will take a long time before you can heal.
"I feel abandoned and don't know what to do to start my life again. Is there healing after divorce? Will this pain go away?"
The answer is yes. There is a bright future for you, even after a painful divorce.
Don't just wait for the pain to go away. Make it happen.
How long would it take to get over a painful divorce?
How painful is it to be abandoned in divorce? How can you say it's time to move on when you can't even understand why divorce is so painful?
For a person experiencing the pain of divorce, there's only one thing they want to know.
"How long does it take to heal from divorce?"
Some scientific studies say it could take more or less eighteen months to move on after a painful divorce.
However, we all know that every situation is different.
Some people move on faster than others. When you have cut all contacts with your ex-spouse, healing would be faster.
If you are surrounded by supportive friends and family and have your kids as your inspiration, the time to move on will be faster.
But what if you're still "friends" with your ex? Then this could pose a different situation and can delay moving on.
"So, will I ever get over my divorce?"
You will but at your own pace. Don't rush it because knowing why divorce is so painful allows you to understand that time is not your enemy.
How do you cope with the pain of divorce?
Here are some tips that will help you cope with the pain of divorce.
1. Acceptance
Accepting the bitter truth that your marriage has failed is vital for you to get over the depression eventually.
It may be complex and overwhelming, but once you accept it, you will eventually see why this divorce had to be done for the betterment of the entire family.
Related Reading: 

Developing Acceptance Skills in a Relationship
2. Take care of yourself
You will be full of grief and regrets, wondering why this happened to you. Although feeling this way is completely normal, you must take care of yourself. Eat healthily and exercise regularly.
Be easy on yourself and do not pressure yourself or blame yourself because you are not entirely responsible for this divorce.
Related Reading: 

The 5 Pillars of Self-Care
3. Talk it out and share your feelings
Asking for help is okay.
Sometimes we all need someone we can vent to and get rid of all that frustration. Surround yourself with family and friends you know will always hear you out. You can even join a support group to be around people going through a similar phase as you.
Share your feelings, and do not let them eat you from the inside, as this will only damage you.
4. Gather new experiences and find new interests
You have the newfound freedom to make use of it.
Please do what you've always wanted but held back all this time because your partner didn't want you to. There is no one stopping you now!
Go on an adventurous trip or find new passions. It could be cooking, learning to play the guitar, or doing what makes you happy.
5. Remind yourself that there's a bright future ahead
When you get married, you commit to this person. You create many goals and dreams together. Unfortunately, when divorce happens, you will be back at square one.
It's understandable that moving on is hard and would take time, but life is giving you another chance – take it.
Create new hopes, dreams, and goals.
Looking for inspiration? Look at your kids, family, and friends, and look at yourself in the mirror. You have enough inspiration to move forward and succeed.
6. Remember, your goal is to move on and be better
Learning how to get through a divorce emotionally requires expressing your feelings, no matter how painful they may seem.
Accepting and feeling them is important so you can finally move on.
Feel the emotions. Let them out, but remember not to dwell on them. There's a big difference between the two.
Allowing yourself to feel these painful emotions clears you and helps you move on. Dwelling on the pain does the opposite. Be mindful of how you start healing after divorce.
7. Spend time with your family and friends
Don't avoid the people who are there for you. Allow them to show you and help you. People who have been through the same experience can relate and will even help you with your journey.
Avoid feeling shame and pity because there is nothing wrong with your choice. Spend time with your family and friends. They will be the people who will help you move on.
8. Nurture yourself
Aside from the help, you will get from people, and you also need to help yourself.
Nurture yourself, and you deserve it.
Schedule activities you love. Go to the gym, walk, do yoga, take cooking classes, watch a movie, go to the spa, and so much more.
You will see how beautiful life is.
Use this as a new start for the things you've always wanted to pursue and do.
9. Spend more time with your kids
If you have kids, spend more time with them. You're not the only one who needs help to move on. Your kids also need assurance, extra attention, and security.
Talk to them and answer questions that they have. Be strong for them because they need you more than ever. Together, you would be able to get through this ordeal.
10. Empower yourself and practice self-love
There will be times when divorce can make you question your self-worth and self-esteem.
In this situation, you need to practice self-love and self-compassion.
Don't decide to succumb to addiction just because you feel you are not worthy of love or respect.
Instead, re-build yourself. Practice self-care and self-love, and know that you are a complete person, even without your ex-spouse. You can move on, and you will.
Conclusion
Now that you know why divorce is so painful, you are more aware of why and how it could be easier to move on.
Divorce is hard for everyone, but it depends on the individual to get affected by it to what extent.
Change is gradual but bound to come, do not let go of yourself during this time.
Accept that you are responsible for your happiness, and you will eventually get it, even after a divorce.
You can do it. You can rebuild yourself, learn to love and respect yourself again, and finally, learn to stand up and move forward with your life.
Share this article on
Want to have a happier, healthier marriage?
If you feel disconnected or frustrated about the state of your marriage but want to avoid separation and/or divorce, the marriage.com course meant for married couples is an excellent resource to help you overcome the most challenging aspects of being married.
More On This Topic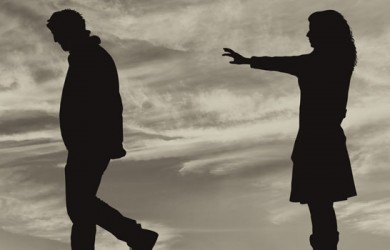 You May Also Like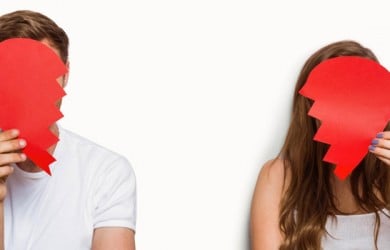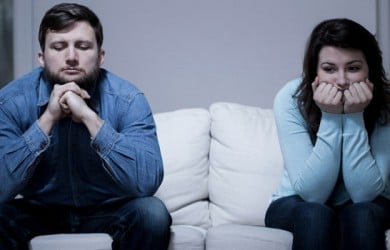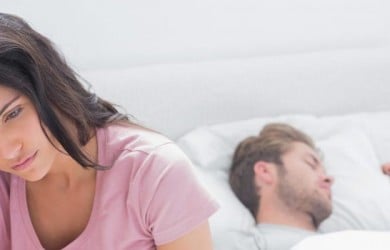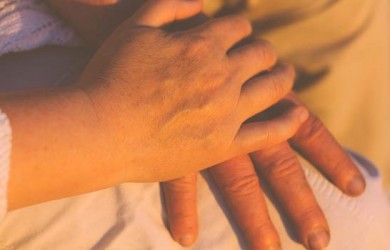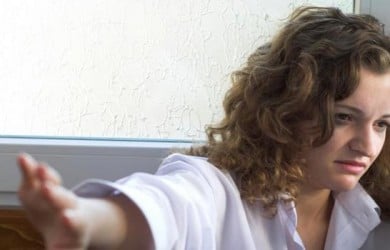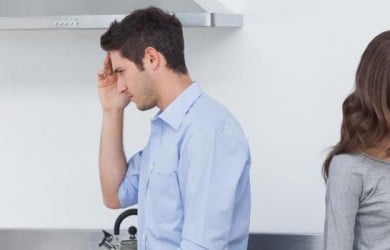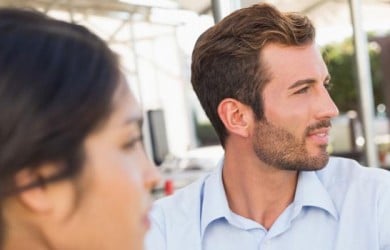 Popular Topics On Marriage Help