Divorce – Why It Occurs and What Is Next?
Why does divorce occur?

People don't get along for many reasons that often brings about divorce. Therefore, we must turn to the next question in our title – What is Next?
Divorce is a tragedy, but it is one that can be repaired.
A person can remarry. But, the tragedy today is that people who divorce often refuse to remarry. Not only do they refuse to remarry, but they shack up illicitly with others who often have no intent to remarry.
Everyone is desperate to get everyone remarried
People are desperate to get people married and produce expensive programs to get people to come down and meet somebody that they may marry.

They meet, they talk, they go for a walk, a drive, or even go to a nice restaurant, maybe a nice movie, and rarely do they remarry.

A rabbi who is heavily involved in these issues told me that even Orthodox Jews who were divorced are not easily enticed into remarrying, and they, sadly, end up sinning, HaShem Yerachem.

Let us talk about this a bit.
Lack of marital relation can be the reason for marital separation
A person marries, it doesn't work out, and perhaps, husband and wife have no marital relations. Such a thing is possible and is even discussed in religious books on marriage.
One serious book suggests that if a woman lives in the house with her married husband, but loses interest in having marital relations with him, and she stays in the house tending the children and working in the house in general, despite her refusal to have marital relations, this is something that requires the rabbis in the community to understand.
What is happening? Why has the wife acted this way? Is the husband behaving properly? What went wrong?
The key element behind the wife's refusal of marital relations
Does the wife refuse marital relations because she demands a divorce, that is, she wants to be free of the husband entirely, and perhaps to remarry? Or does she not want to leave the house, but will continue to live there, along with the husband in the same abode, but refuses to have relations with him.
Get answers from another teaching in the Gemora
It seems that at a time a woman who demanded a divorce from her husband and states a reason why she wants the divorce, was generally believed.
In those very early years, women were known to be honest and not lie about their husbands.
But as time went on, the rabbis noted that some women were lying about their husbands simply because they preferred a different person to be their husband.
The stories about her present husband were quite possibly not true, then the rabbis ruled that women could not force the husband to give them a divorce.
Shamming the husband without demanding a divorce
What if she does not demand a divorce, and does not mention the words "I want a divorce," but can say what she wants about the husband regarding her refusal to have marital relations with him?
In such a case, it is highly possible that the next step is for senior rabbis to talk to the husband.
Is he treating his wife right, or not?
The rabbis give the husband a certain amount of time to straighten things out in the house with his wife. If it works, fine, marriage is back in style in that house.
The alternate solution
But if it doesn't work, and the wife has not demanded a GET, then the rabbis may decide to force the husband to give a GET.
Now, the fact that a woman does ask for a GET means we don't force the husband.
We don't trust the woman because maybe she asks for a GET not because her complaints are true, but because she would prefer a different man for her husband.
But if the rabbis can ascertain on their own that the husband has done things to cause grief to the woman in a manner that can bring about a forced GET, so that the woman is not the one who talks bad things about the husband but the rabbis independently realize this, that may result in a forced GET.
Such is mentioned in the Shulchan Aruch when the rabbis sense that a man has taken a job that requires him to acquire a terrible smell that no woman can tolerate, he may, possibly, be forced to divorce his wife.
Also watch: 7 Most Common Reasons for Divorce
Torah's commandment
The Torah commands a man to marry and to have children, a boy, and a girl. Ideally, he should continue to have more children.
There was a case where a man had many boys and no girls.
A rabbi suggested that he divorce his wife because he was unable to fulfil the command to have a son and a daughter. But the senior rabbi of the time, Rav Yosef Shalom Elyashev, cautioned prudence.
No divorcing.
Indeed, some say that women are not superior to men and two men may equal a man and a woman.
It is true that the Talmud says that HaShem respects women more than men and trusts them perhaps more than men, but when it comes to forcing a man to divorce his wife for having two boys and no girls, that is off track.
But, when a couple simply refuses to have marital relations, and have not had even the basic two children, this is serious. Do the rabbis intervene and force a divorce? Do they force intimacy?
These are separate issues, but very relevant to the people involved.
In other words, when marriage doesn't work, and people do not divorce, we have serious problems, maybe problems that have no workable solution.
And what of the people who don't have relations but don't divorce? Do we threaten them?
I don't present here solutions to these terrible problems, which do happen, only to say that these are the kind of things that can occur in a marriage, and they do.
What we can try to do is to find a way to solve the problems, hopefully, with no divorce, but if no solution appears, what else can be done?
Share this article on
Want to have a happier, healthier marriage?
If you feel disconnected or frustrated about the state of your marriage but want to avoid separation and/or divorce, the marriage.com course meant for married couples is an excellent resource to help you overcome the most challenging aspects of being married.
More On This Topic
You May Also Like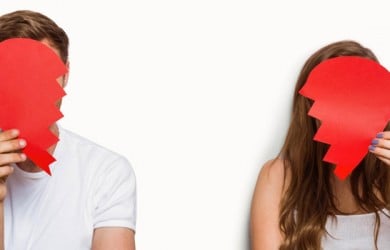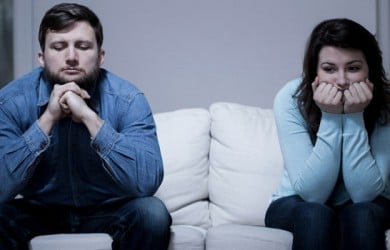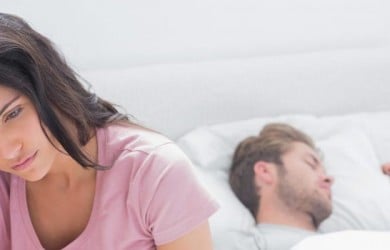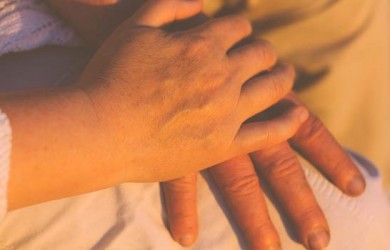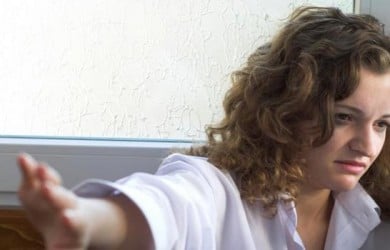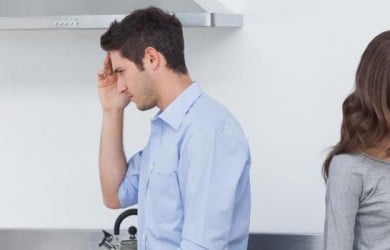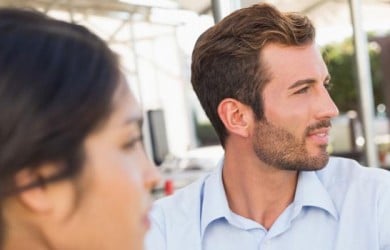 Popular Topics On Marriage Help