When to Divorce- 3 Glaring Signs a Divorce is Imminent
When to divorce? Or, how to identify the signs you need a divorce?
The marriage is struggling.
The energy in the home is tired, exhausted, cynical in nature.
Is this the time to separate? And, if not, when is it time to divorce?
For the past 30 years, number one best-selling author, counselor, master Life Coach, and minister David Essel has helped thousands of couples make this tough decision: is it time to separate, or should we just divorce?
Below, David shares his thoughts on- what we should do when we're in a marriage that is going nowhere fast.
Is divorce the answer
"I love the concept of a separation in marriage when the marriage has hit some really tough times."
"I don't look at separation as giving up or surrendering, and rather I look at separation as a time to take a big breath, let everyone's emotional energy calm down, and then to see if we can potentially save the marriage."
"In our counseling program, we recommend a physical separation when a couple has been together for a while living in a negative environment where there might be an addiction, emotional, and or physical abuse."
"We always draw up the contract, and our clients will also have input into the contract, about what the separation is going to look like, who is going to move out, how long will the separation be, and also that during the divorce both parties agree to stay monogamous, and to not only work on their issues with the marriage but also try to work on the concept of bringing both people back together."
"In our top-selling book, "Love and relationship secrets… That everyone needs to know!" We share several stories, one of success in regards to utilizing separation to save a marriage and one that was an absolute failure."
"When we had the couple who successfully separated and then got back together, during the separation, the husband got utterly sober, and they worked on their resentments. After 90 days, he moved back in, and the marriage has been healthy ever since.
I wish I could say that every couple we work with who separates has the same end result, but that would be batting 1000%, which is not a very reasonable thing to happen in the world of relationships."
"The other couple decided to separate by staying in the same house, neither of them stopped their drinking, neither of them did any other work other than saying they weren't going to continue to argue in front of the children. At the end of the 90 days, there was no positive movement in their marriage at all."
So if you are contemplating, when to divorce, let's take a look at some of the signs a divorce is imminent, it's time to stop messing around in this toxic marriage:
1. Persistent physical abuse
"If there's any physical abuse whatsoever, and you are not currently in counseling, and you don't plan on going to counseling, divorce is imminent.
And I know that scares a lot of people, especially women in abusive marriages, who don't think they can make it on their own, they may not have any finances to rely on, and they feel like they're stuck in the water.
But, it's not true.
Yes, it can be challenging, but there are women shelters all over the world that would be more than happy to help you get out of your abusive arrangement."
2. Emotional abuse
"Emotionally abusive relationships can be just as toxic as physically abusive ones, where one of the partners does not feel that they can have their voice.
They may be controlled and limited as to who they see, they also might be controlled and limited even in regards to being allowed to go anywhere in public on their own.
Divorce in case of incessant emotional abuse is the best choice as well."
3. Living in a toxic household with children
"Twenty-five years ago, in the world of counseling, we would tell our clients that had children to do whatever they could to stay together for the kids' sake.
We don't believe that anymore."
"Several couples that I worked within the last 12 months I have advised them to immediately divorce because the environment in the house was so negative that the children were suffering much with poor grades, several of the children had become obese because they were eating their emotions away… It was a terrible situation."
"If you're in a toxic environment, the best choice once again is divorce.
Contemplating when to divorce can be scary. But many times, it is the absolute best decision you'll ever make in your life."
"You don't have to do it alone. We have a course called 'Divorce guidance', "that we will take you from A-to-Z, step-by-step on how to prepare yourself for divorce, and how to prepare yourself for life after divorce. Information on this course and all of our work is on www.davidessel.com. "
Also watch: 7 Most Common Reasons for Divorce
David Essel's work is highly endorsed by individuals like the late Wayne Dyer, and celebrity Jenny Mccarthy says "David Essel is the new leader of the positive thinking movement."
He is the author of 11 books, four of which have become number one bestsellers.
His work as a counselor and master Life Coach has been verified by organizations like Psychology Today and Marriage.com has verified David as one of the top counselors and relationship experts in the world.
To work with David one on one, via phone or Skype from anywhere in the world, please visit www.davidessel.com
Share this article on
Want to have a happier, healthier marriage?
If you feel disconnected or frustrated about the state of your marriage but want to avoid separation and/or divorce, the marriage.com course meant for married couples is an excellent resource to help you overcome the most challenging aspects of being married.
More On This Topic
You May Also Like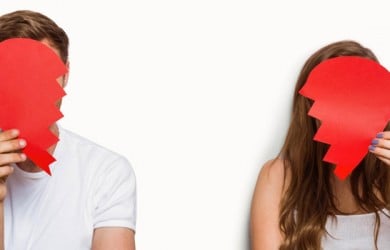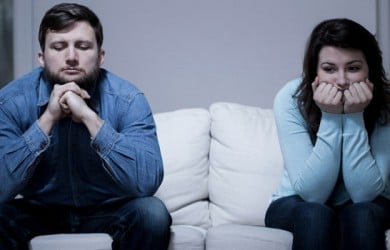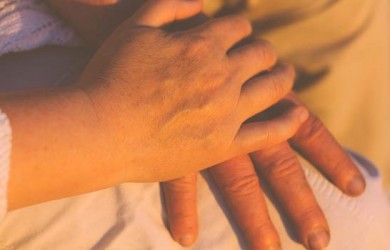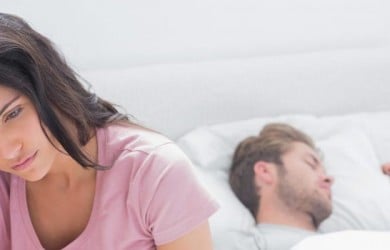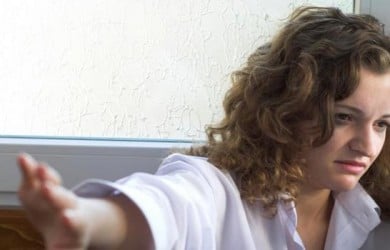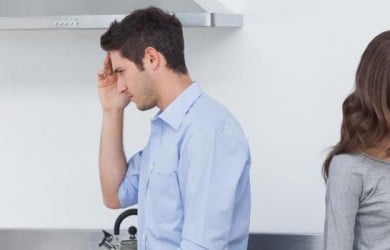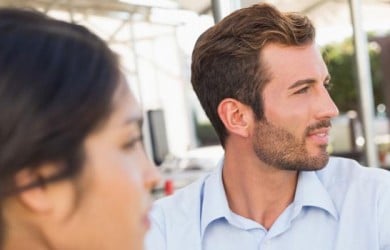 Popular Topics On Marriage Help