What to Expect in a Divorce From an Angry Spouse- The 5 Possible Outcomes
What to Expect in a Divorce From an Angry Spouse- the 5 Possible Outcomes
5 Shocking Things to Expect in a Divorce From an Angry Spouse
Getting the help and guidance of a divorce attorney is what you need during the most trying times of divorce, one of the most challenging life stages that anyone could go through.
But, what to expect in a divorce, especially if the other spouse is angry with you?
The divorce process is rough and tough, especially if you have to deal with an angry spouse who's ready to do everything to make your life miserable. And in the process, you might also have to deal with your spouse's irrationality.
But in moments that they are trying to put you down and make the divorce rougher, the more you have to monitor your responses to emotions.
Keep your cool and stay calm. That said, learn how to respond rationally to your spouse's negative behavior so that you can keep the divorce's cost down and its process less complicated (for you and your children).
So, you might be wondering, what to expect when getting a divorce?
Here's some advice on what to expect in a divorce, so that you stay prepared to face the worst and maintain your calm throughout the process.
1. Using your children to harm you
So, what to expect in a divorce as the first thing?
An angry spouse can use your children to hurt or get back at you. They might stomp on your kids' hearts to give you a hard time and inconvenience.
But there is nothing much you can do about it except being with your children who are dealing with the divorce's pain as you are.
2. Intentionally prolonging the divorce process
This is one of the most common delay divorce tactics to win used by angry spouses. They're deliberately trying to prolong the entire process.
But in order to protect yourself from your spouse trying everything within their powers to stall and use the courts to abuse you, get help from an experienced divorce attorney who can protect you.
For example, your lawyer can request the essential documents that state both income and assets, but your spouse will try to stall by not submitting those documents.
They might also send your lawyer multiple requests to keep the paperwork coming to bog you down. It does end not end there, though.
This delaying tactic might even continue to the point that they would refuse to sign the divorce papers. But the truth is that you do not need your ex's signature for those.
3. Getting a restraining order against you
Guard against a restraining order against you by not engaging in any conflict form via email, over the phone – or in person.
This is one of the most crucial things to remember when you are contemplating on what to expect in a divorce.
So, if you're falsely alleged of domestic violence or abuse, never make the situation worse. Control your emotions and never engage in conflict.
Obtaining a restraining order is a tactic by some women against their spouses to remove the latter from their marital home or to gain sole legal custody for their children.
Not only do women get a restraining order. Some men also get one against their spouses
with the motive of frightening them to do what they want.
4. Still trying to control your personal life
Spying and following your every move, an angry ex can't get enough of you. So, while you are scratching your head on what to expect in a divorce, be aware of this aspect.
Don't let them control your life even if they are trying to do everything to tail at you and know every move you make – including where you are going on a holiday and who you are dating and everything else about you.
Even after the divorce, your angry ex might still feel you're their possession just because you were once married.
Sometimes, these exes remarry but then meddle with your personal life once they catch wind that you're remarrying. Yes, they cannot move on and perhaps failed to understand what divorce is.
5. Limiting access to the assets
To prevent being locked out from marital assets, you must ensure that your name is in credit card accounts and bank accounts from which you're expecting to draw money or funds.
Now, if you believe your spouse will try emptying the bank accounts, you should open one under your name and transfer the funds you need to survive and live during the divorce process.
Otherwise, your spouse might use their ability to limit your access to assets to punish you, especially if you're a stay-at-home mother who depends on their income or salary.
Conclusion
So, here are the five tips on what to expect in a divorce from an angry spouse.
But in all cases, do not give in to negative emotions or do anything that will make things worse. Otherwise, it will just stain your reputation for the rest of your life.
While you cannot fix an irrational ex and make them rational (and mature enough) to undergo the complicated divorce process, you can control your responses.
Now that you know what to expect in a divorce, just keep your cool, be emotionally stable, focus on your kids, and love yourself no matter what your angry spouse is doing.
Again, do not make matters more complicated. Never engage in conflicts in person, over the phone, or via email. Remember, your angry spouse will do everything to bog and put you further down.
Don't do anything you will feel ashamed of one day. You don't have to act the part they are playing, anyway. Having said that, you should not let an angry ex manipulate, frighten or control you (and your life).
Also watch: 7 Most Common Reasons for Divorce
You deserve to be happy and live life, as you want it. After all, there is a "rainbow after the rain." Cliché as it sounds, but divorce is one of the chapters of your life, not your entire life.
After the divorce, you can move on and celebrate every day – alone or with a new partner. Just be open to possibilities and let life take its place after the divorce.
Finally, seek the help of an experienced divorce attorney that knows the ins and outs of the process, and that can protect you from your ex that does everything in their power to prolong/delay the process.
Share this article on
Want to have a happier, healthier marriage?
If you feel disconnected or frustrated about the state of your marriage but want to avoid separation and/or divorce, the marriage.com course meant for married couples is an excellent resource to help you overcome the most challenging aspects of being married.
More On This Topic
Recent Articles
You May Also Like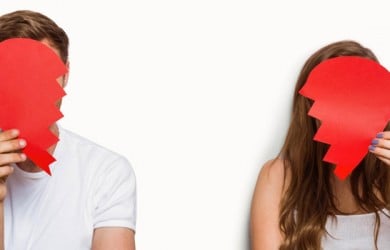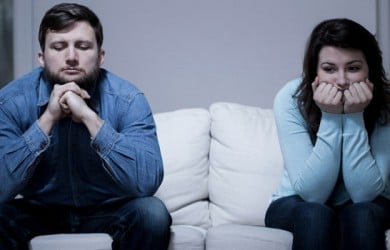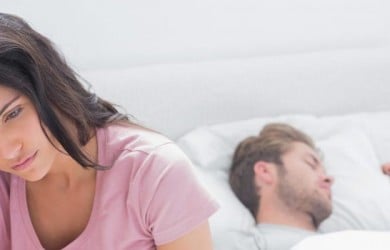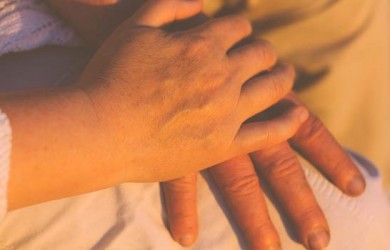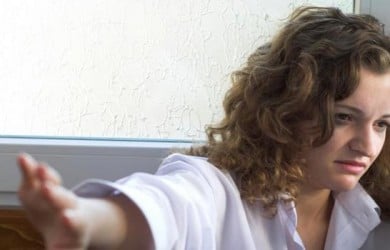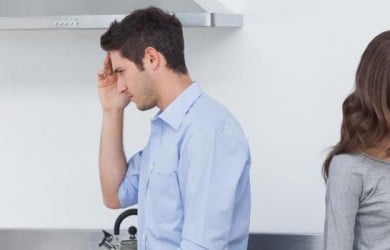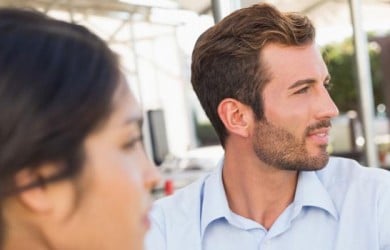 Popular Topics On Marriage Help