7 Essential Divorce Advice for Mothers
When a divorce starts to become your reality, you might suddenly realize that the way you lived your life is going to change in so many ways. This realization may seem frightening.
But, every change is a process, and divorce is specifically a tough one. That's all ok; it is just the nature of the situation you are in. Eventually, you will get used to these changes, just hold on patiently.
Divorce is rarely ever easy; it is hard to let go of all the efforts you put into that relationship and separate yourself from a future that you were working towards.
But if you also have kids, divorce can be even more difficult for you.
Being a single mom is one of the most difficult and courageous roles you can take up; it will challenge you and build you into a stronger person day by day.
Don't be afraid, try to prepare yourself and do everything you can to make your job a little bit easier and less stressful.
So if you are looking for divorce tips for moms or help for divorced moms, consider these carefully gathered divorce advice for mothers that are here to help you plan and prepare yourself. You can do it.
1. Focus on the present moment
Our first divorce advice for mothers is to take a deep breath.
Stop thinking about the future. Stop thinking about the past. The emotions are too "raw" to be thinking about them now. Over-analyzing things lead to one result only, and that is – panic.
Since you probably don't want that, focus on what you can do now. If you are a newly divorced single mom, try to do things that you do have control over and take it from there, step by step.
2. Educate yourself
Education and self-improvement are crucial things at this point because you need tools to adjust to this new way of life.
Our next divorce advice for mothers is to research some free online courses, available resources, easier ways to earn money, and create a divorce checklist for mothers.
Inform yourself about taxes, credit, savings, insurance. You can hire a consultant or research online about financial assistance for divorced mothers.
Investigate government programs and all the benefits they provide for single moms. Make sure that you have all the information you need to take care of your finances and household.
3. Take a moment to mend your money
Thinking about what you can't provide for your children will only give you headaches.
For the next divorce advice for mothers, do your best to stop thinking about how you don't have enough money to buy your kid a doll or a bicycle. Most of the kids don't even remember those things.
There are so many other ways to provide toys without needing to buy it. You could make it together. Your kids would like it even more if you spent time together creating it because it's a memory they will hold on to.
Money doesn't make happiness, experiences, and spending time with people we love is what makes it.
So, next time you worry about not having enough money, remember that you are already doing everything that your children need for their happiness, you are showing up every day.
4. Develop unrealistic optimism
If you want to survive all the barriers of single parenting, you need to develop tools to think irrationally positive. Finding ways to make yourself happy, even when everything seems to fall apart, can prove to be essential for your survival.
Because self-doubting and self-loathing isn't going to get you anywhere. Learn to treasure simple moments and award yourself every evening for surviving another day.
You and your kids are a team that fights together and overcomes every obstacle. And trust me, these experiences will help develop them into great, resilient, strong, empathetic adults.
5. Try best to get along with your ex
No matter how angry you are, don't show it off in front of your kids. Don't bad-mouth your husband. Let your children develop their own opinion of their father.
Try your best to work it out and make plans on co-parenting and put your differences aside for the sake of your children.
Don't ever make them choose sides or compete for their love. Respect the fact that even though he may not be your husband anymore, he still is their father.
Also watch: Tips for co-parenting with a narcissist or difficult person!
6. Use all resources available
Stop thinking that you have to do it all by yourself. Accept help. Look for any ways to find new resources, such as divorced moms support groups.
So many people that would be happy to help you, and if they do, it doesn't mean that you are not doing your job; you are just smart enough not to exhaust yourself.
Try to connect with other single moms and other members of your local community. Not only that, you are stronger together, but social support will also have a positive impact on your mind and health.
By creating a social network, you increase the possibility of learning new information, maybe about an open job position or a new law that goes into your advantage or a new public sale.
7. Don't forget that you are doing a great job
So, keep your mind and body optimistic, use all of your resources, make sure that you get educated and don't worry about unnecessary things, they will only lead you to a state of panic.
If there's one thing you'll learn in this process, that's prioritizing.
Focus on the present and the experiences you share with your kids. You are an invincible team. It may not seem like it, but your ex-husband is a part of that team, too, so make sure that you keep a friendly relationship with him.
And, bear in mind that it will eventually become easier, just hang in there.
Share this article on
Want to have a happier, healthier marriage?
If you feel disconnected or frustrated about the state of your marriage but want to avoid separation and/or divorce, the marriage.com course meant for married couples is an excellent resource to help you overcome the most challenging aspects of being married.
More On This Topic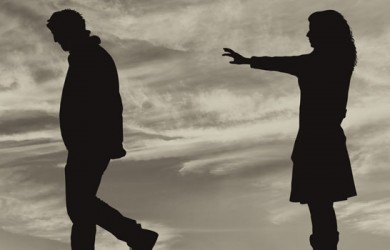 You May Also Like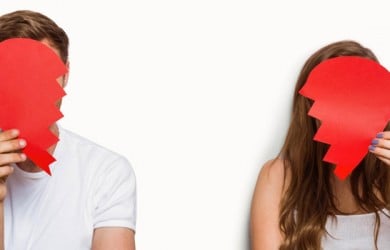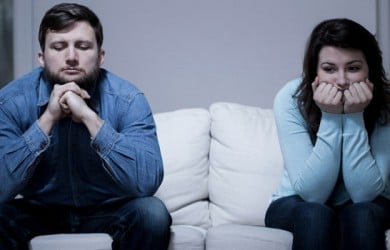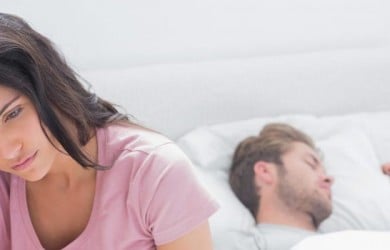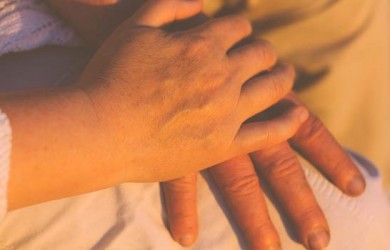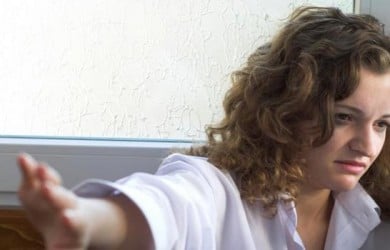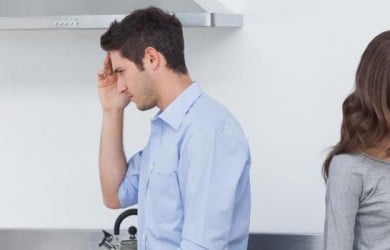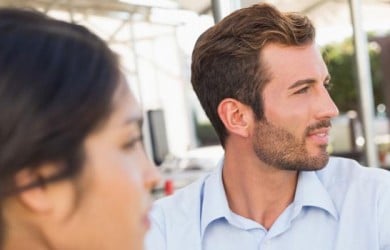 Popular Topics On Marriage Help