What Is Sole Custody: Its Benefits And Things To Consider
Anytime you are getting a divorce or ending a relationship, and there are children involved, you may have to be concerned about custody matters. This could leave you wondering things like what sole custody is. Here's a look at this term, what it means, and how to know if it is the right choice in your situation.
What is sole custody of a child?
So, what is sole custody? When a parent has sole custody of a child, this means that they are likely able to make all the decisions for the care of the kid, and it lives with them as well.
In general terms, sole custody meaning indicates that one parent takes care of the offspring. Of course, the other parent may have visitation rights as well. You may want to know that the parent with custody will often still be able to collect sole custody child support.
What is sole physical custody?
Sole custody can be broken down into sole legal and physical custody. Legal custody allows a parent to make important decisions without consulting with the other parent. Physical custody means that children live with one parent all the time.
There are reasons for sole physical custody that may be vital. These include if the child would be best with other siblings who already live with one parent or when a parent often travels for work and may not be available to house a child year-round.
In many states, multiple aspects are considered, so the child will be sure to have an arrangement that works well for them.
If you have sole physical custody, you may not have full legal custody, meaning you may not have sole legal decision-making and will have to consult the other parent when making decisions on the child's behalf.
Another issue you may wonder about is what is sole custody vs. full custody. The answer, in many cases, is that there is no difference. In most states, sole custody and full custody are used interchangeably.
Related Reading:

 Who has the Right of Custody Over a Child?
How to get sole custody of your kids?
Now that you know what sole custody is, you may want to know more about when it is a good choice for your children. There are a few common reasons for sole legal custody to consider.
This includes when one parent is often not around or doesn't make proper decisions. For example, if a parent has a problem with alcohol or has a mental illness that significantly affects them, this could cause a sole custody agreement.
An example of possible grounds for sole custody will be present if one parent doesn't want to take care of the child anymore and doesn't care about making decisions.
Another scenario may be when parents live far away from each other, and it doesn't make sense for a child to have to travel this distance often. This could make it more difficult for the parents to come together and make decisions.
When you want to know more on the subject, you can talk to your lawyer about what sole custody is, and they will be able to explain specifics and information on how to obtain it in your case.
Related Reading: 

Child Custody and Visitation Rights in a Legal Separation
The pros and cons of getting sole legal custody of a child
Knowing more about sole custody helps you understand that several pros and cons are associated with having sole custody of a child.
Pros
If one parent is often not around to make decisions, this is no longer an issue. You will be able to make all the decisions without consulting any other person.
A child will only have to worry about living in one place. A young person won't have to live in multiple rooms, different schools, or two neighborhoods, which can be confusing and cause trouble fitting in.
There will likely be less arguing and fighting between parents. It would help if you didn't have to fight with your ex anymore since you would be able to make decisions, and the arrangements would be written out for both parties.
Cons
The parent without custody may not want to interact with their child. In other words, if one parent loses custody and thought they wouldn't, they may feel like they don't want to try anymore. This can be devastating to the child and lead to not having a strong relationship with that parent.
It is a big responsibility for the parent with sole custody rights. When you have been awarded full custody of your child, you don't have anyone else to help you make decisions and essentially raise them. This can cause stress and anxiety since you may be focused on making the best decisions possible at all times.
A child may not be as happy in some instances. Research suggests that children are sometimes happier in joint custody families since they can live and interact with both parents. They will have a relationship with both of their parents, which could keep them from thinking a separation was their fault or that one of their parents doesn't care about them the same way the other does.
Related Reading: 

What Is Physical Custody and What Are Its Advantages and Disadvantages
For more on how to get sole custody of your child, check out this video:
5 Benefits Of Sole Custody
There are benefits associated with having sole custody of a child. Many of these are also benefits of primary physical custody.
1. Less turmoil for the child
When one parent has sole and physical custody, this could allow for a child to have a life that doesn't have as much turmoil. While they may still see both parents, they likely won't be taking out their issues on the child.
A kid can understand that one parent is responsible for making decisions and feel confident that they are doing a good job.
All children will behave slightly differently when their parents go through a divorce or a custody battle. You will need to stay honest with your child and pay attention to their behavior.
They may need to talk to a therapist to make the process easier. A therapist can also be a person they can talk about their problems to when they don't want to confide in a parent or loved one.
Related Reading: 

Dos and Don'ts for Winning Child Custody Battle
2. Decision making will be easier
In terms of a sole custody parenting plan, you may feel a bit apprehensive about making all the major decisions, but you should keep in mind that you won't have to argue with an ex about what needs to be done.
You will be able to consider all details before making a big decision, and you can also take as much time as you need.
3. Less fighting between parents
There won't be much need to fight between parents when the court lays out the complete custody agreement, including a visitation schedule. If one has a problem with the arrangement, it will likely be up to them to go back to court to see if it can be altered.
There is probably no amount of talking or arguing that will make much of a difference, so that it won't be necessary.
Related Reading:

 Parenting Tips for a Loving Parent-Child Bond
4. Clear boundaries are set
Once a parent has sole and physical custody of a child, some clear rules and boundaries must be enforced. Again, this is clear-cut, so if one parent refuses to follow these rules, they will likely lose visitation or have to see a judge to answer for their behavior.
Related Reading: 

15 Must-Have Healthy Boundaries In Marriage
5. Child only has to worry about one home
A child may benefit from the terms of sole custody because they will only have one home. They won't have to split their time between two locations, which can confuse and mess up their routines.
3 Things to consider before going for sole custody
Determining that you want to go for sole custody of your child is a big decision. It would help if you considered all the factors that you can and made sure that you can take care of your child and have the confidence to handle all the big choices you will have to make.
A child may not understand what is going on between their parents, and they might not appreciate that you are trying to give them the best life. It is essential to consider their feelings as well.
If they are old enough to understand, you may even want to talk with them about what is going on and why it is necessary.
You can explain full custody vs. sole custody and talk to them about what to expect. Moreover, you can assure them that they will still be able to see their other parent if this is a concern of theirs.
Related Reading: 

How Expungement Helps in a Custody Battle
1. What's best for your child
It is key to determine what is best for your child before visiting a judge to ask for sole custody. Think about how the other parent has behaved throughout and what have they contributed to the situation.
For instance, if your ex has never purchased anything for your child or is hardly ever at home to see them, these details can be big factors in determining what type of care your child would benefit from.
Related Reading: 

25 Ways on How to Be a Better Parent
2. How they will feel
Something else to keep in mind is how your child will feel. If they idolize their other parent, it may be problematic to sue for sole custody since your child may hold a grudge. Even after you explain the circumstances, they could think that you are being rude or that you have other ulterior motives.
This is why it is important to only go for sole custody if necessary. If the other parent will not be able to make decisions and you already have a place for them to live and have provided them with stability, this may help you win sole custody.
3. You'll have to make all decisions
When two people are married or a couple, there's a good chance one person doesn't have to make all of the decisions. However, when it comes to sole custody, this is precisely what one parent will have to be responsible for.
They will need to make choices about their care, school, and everything else. You must be sure that you are ready to handle this responsibility.
You can always read books and articles on the subject, so you are well-informed or talk to your lawyer for further advice.
Conclusion
When you are confused about what sole custody is, this is a type of custody that allows for one parent to make all the decisions and have the child live with them.
Sole custody can be broken down into physical and legal custody, with physical custody indicating that a child lives with this parent. Legal custody allows that parent to make all of their decisions.
In many cases, parents will have joint custody, where a child will split their time between their parents. Still, whenever one parent cannot keep up their end of the bargain or for some reason is unable to make proper decisions, sole custody may be necessary. Of course, even when a sole custody arrangement is reached, this doesn't mean that a child won't be able to see the other parent. There are usually visitation agreements that are provided as well.
You should talk to a counselor if you are going through a divorce and want to know more about sole custody and its effects on the parents and the children. They should be able to provide more support on the matter and guide you through getting used to the arrangement set forth.
Share this article on
Want to have a happier, healthier marriage?
If you feel disconnected or frustrated about the state of your marriage but want to avoid separation and/or divorce, the marriage.com course meant for married couples is an excellent resource to help you overcome the most challenging aspects of being married.
More On This Topic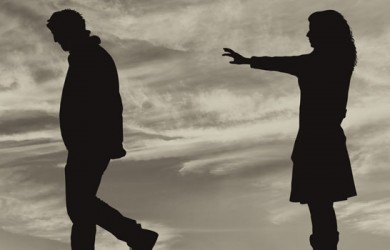 You May Also Like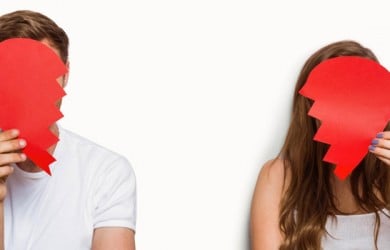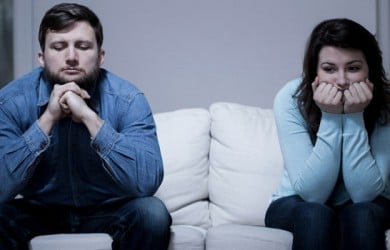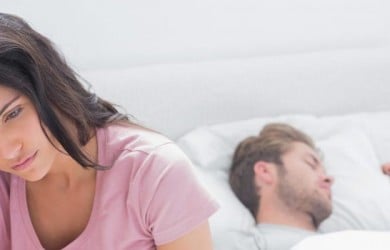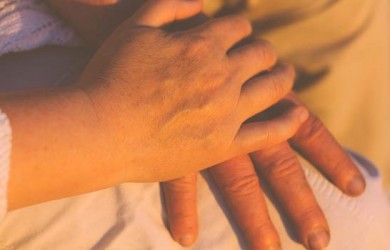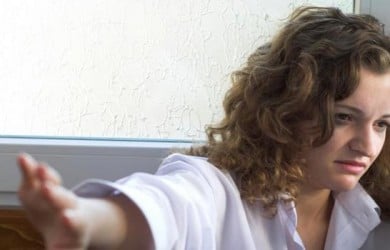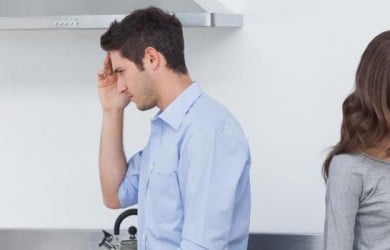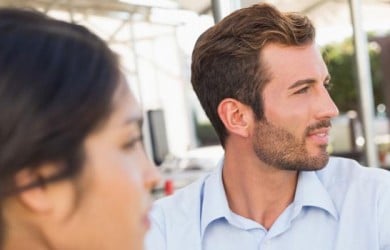 Popular Topics On Marriage Help