What Is Divorce — Questions Answered
Divorce was never easy and will never be easy. While we are all familiar with the term of divorce as well as the purpose that it will serve, many of us haven't really taken time to learn when it started, what is the legal definition of divorce, and how the process works?
Unless you are in a situation where divorce is an option for your current circumstances, would you spare some time to know what is divorce?
Divorce – The legal definition and history
The word "Divorce" originated from Latin word "divortium" which literally translates to the word separation.
By legal definition, divorce means "to separate", or to "legally dissolve a marriage."
We should actually be thankful that today, divorce is open for all of us because as a part of the history of divorce, it was said to have been largely open only to men in the year 1587 which is unfair.
Men would then divorce their wives if they were not given any child or a male heir or if they are no longer favorable in their husband's eyes.
Divorce back then had to be first granted by an Act of Parliament and this was not easy because it was very expensive meaning that divorce was only open for those who have money to spend. Can you imagine what is divorce for those who can't afford it?
Aside from this, women weren't taken seriously when they tried to file divorce; they have to have a solid ground before trying to request one but that isn't enough, they are ultimately asked for other grounds such as robbery, rape, incest, and abuse which ultimately means that their request would be denied due to insufficient grounds.
Types of divorce
Did you know that there are different types of divorce? You've got that right, divorce can be categorized and here's the summary.
Summary divorce
Also called simplified divorce and is open to couples who were married 5 years or less, no kids, no big assets and have agreed to want to have a divorce. The term itself says it's easier because even without a lawyer, a couple can get forms and proceed to their local family court.
Uncontested Divorce
Also known as a peaceful divorce. Yes, it's possible wherein both parties agree on each other's terms and both are willing to compromise and cooperate. No need to appear in court and is much simpler and peaceful.
Default divorce
This means that only one spouse files for divorce and then is granted for the reason that the spouse left or won't participate and can't be found.
Fault / No-Fault Divorce
What is divorce without reasons?
In the fault divorce category, it means that one spouse is to blame for the downfall of the marriage while the no-fault divorce means that you have agreed to cite that you have "irreconcilable differences" and no longer wish to be with each other.
Collaborative divorce
What is divorce without settlement?
This divorce means that both you and your partner will have your own lawyers who will settle what needs to be done. Their responsibility includes a fair negotiation and a good settlement.
Same sex divorce
As the name implies, this applies to all states who allow same-sex marriage. In the event that both parties want to have a divorce, they will have to undergo the same process as all married couples to end their legal partnership.
Mediated divorce
This means that you'll have someone to mediate the problem. If needed, the mediator will try to make the couple compromise and go to therapy if needed in order to resolve their issues. If these efforts won't work, then they will proceed with the divorce process.
Contested divorce
A contested divorce is for those who just can't settle for anything and will argue over everything. This divorce will then be taken to the judge to decide over careful examination of information and negotiation and both parties should and can get a lawyer.
Learning the divorce process
What is divorce without its due process?
The divorce process starts with a petition and the reasons for divorce or what we can call as grounds for divorce.
This petition may be written by one spouse to be served on the other spouse and is then filed in the local state court of their respective county. The petition would include marriage information, the names of the married couple along with the names of their children if there are any. Included would be their properties and requests such as alimony and child support.
Also watch: 7 Most Common Reasons for Divorce
The second step is serving the petition on the other spouse
This is also called as the "service of process." What happens when both spouses agree to the divorce? Then the other spouse only needs to acknowledge the divorce papers by signing them.
In any event that the other spouse refuses to sign the papers or in any event is hostile to the fact that the marriage will end then you can hire a professional to personally deliver the papers and if needed, a lawyer may also be helpful.
While waiting for the completion of the service process, this is the time where there would be rules imposed depending if there is a case involved. There can be restraining orders and the freezing of properties so they can't be sold.
Once the court confirms the divorce, it's final
Take note that the other spouse is known as the "respondent." As the other spouse, filing a response will show that both agrees to the divorce which makes the process faster. It's important to note that the responding spouse can also use the response to disagree with information presented in the petition.
The last step of a divorce is that both spouses will be required to disclose their information regarding their financial status, assets, liabilities, expenses and of course their income. This is where negotiations come in.
If the divorce is accepted and both agree on each other's terms then only the filing needs to be done and can rather be a peaceful divorce. Remember that once the court confirms the divorce – it's final.
What is divorce without negotiation? As long as you and your partner have agreed to the settlement and all have laid their terms, then your divorce can be finalized and you're ready to start your new life again.
Share this article on
Want to have a happier, healthier marriage?
If you feel disconnected or frustrated about the state of your marriage but want to avoid separation and/or divorce, the marriage.com course meant for married couples is an excellent resource to help you overcome the most challenging aspects of being married.
More On This Topic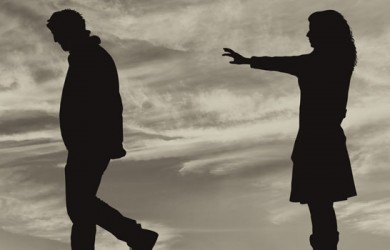 You May Also Like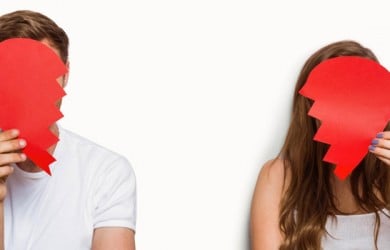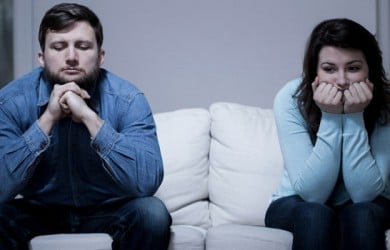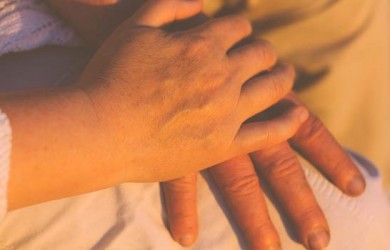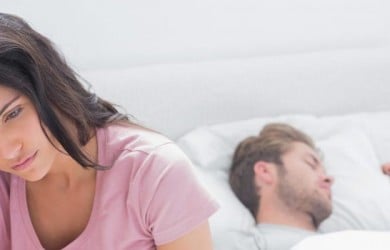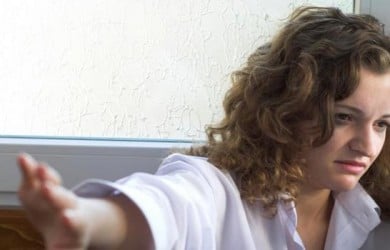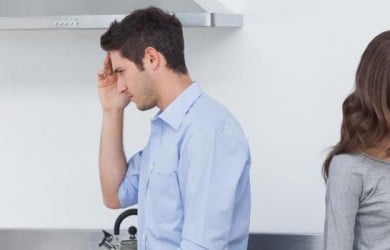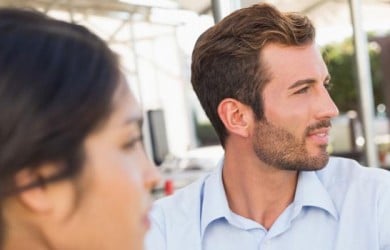 Popular Topics On Marriage Help