What is an Amicable Divorce?5 Steps to achieve one
Let's face the truth.
You and your partner can commit and try to make the marriage work. You may fight, quarrel, or bicker (like coupes do) but still decide to stick together.
While this may be your intention, there are no guarantees that it will work out that way for you. Many couples may have tried the same thing for a long time without success.
Even when people fail to make a marriage work, not all of them want to get separated or have a divorce with chaos. This is where the concept of amicable divorce comes in.
"What is an amicable divorce?"
"How do I achieve this for myself and my spouse?"
If you have been asking these questions yourself, this article might help you.
Related Reading: 

10 Most Common Reasons for Divorce
What does amicable mean in divorce?
Over time, many people have come to have a not-so-accurate picture of what a divorce is in their minds.
When the word "divorce" is mentioned, the average person immediately pictures a nasty court scene with arguing lawyers, tired-looking judges banging gavels to get their courtrooms in order, and livid ex-spouses throwing nasty glances at each other.
While this happens to some people, this is not always the case. Getting a friendly divorce that doesn't get nasty during the process is possible. According to the U.S Census Bureau, the divorce rate in 2019 was about 7.6 new divorces per 100 women.
As alarming as these numbers may seem, the truth is that not all divorce cases deteriorate into a full-blown blood war, leaving all parties bitter, envious, and brimming with hatred for their exes.
The Dictionary defines "amicable" as "characterized by or exhibiting friendliness and goodwill." A synonym for this word is "friendly."
An amicable divorce is a civil divorce. It is one in which both parties agree to spousal and child support, property division, custody, visitation, and other terms that guide the separation.
When people are amicably divorced, they enter into the agreement reasonably, don't fight over the divorce terms, and everyone focuses on doing what is legally required of them moving forward.
While the word "amicable" connotes that both parties stay friends, this is not always the case in an amicable divorce. When couples divorce amicably, both exes may choose to stay friends (or at least stay in the communication) or go their separate ways.
Related Reading:

 How Does Divorce Work?
Is it possible to split amicably?
The simple answer to this is "yes." it is possible to split amicably.
Considering the adverse effects divorce has on children, especially in the later years of their life, parents might decide to go for amicable divorce options. This implies that individuals would agree to let down their knives and embrace peaceful dialogue over unending fights.
Usually, couples opt-in for amicable separation because it is much easier and devoid of extra drama.
It also allows their children to heal from the stress of watching their parents go their separate ways without subjecting them to the extra pain of watching them fight endless public battles in court.
The major difference between an amicable divorce and the regular divorce proceedings you may know is that the amicable divorce process doesn't involve endless court battles, divorce attorneys, and litigations that take forever.
They are infinitely cheaper than going the regular route you are used to.
It is possible to split from your spouse so that it doesn't cost you a fortune and a half and doesn't degenerate into a full-scale legal battle. The way out is to understand how to have an amicable divorce.
Suggested video: children of divorce reveal their secret thoughts.
5 steps to achieve an amicable divorce
Now that we have comprehensively answered the "what is an amicable divorce" and offered some reasons why you may want to consider this option, the next question you probably have now is "how does this work?"
This is how to separate from your spouse amicably in 5 simple steps.
1. Take responsibility for what is happening
The decision to divorce amicably usually starts in a therapist's office. A couple sits on the couch, meters away from each other and with tight grimaces. Across the table, you'll most likely see a therapist who has done all they know to help them settle their differences.
While those sessions are ongoing, it dawns on everyone in the room that the best course of action for both spouses is to go their separate ways. When this happens, the knee-jerk response is for both parties to turn to the other person and start pointing fingers at blame.
However, to reach an amicable separation agreement faster, you must commit to taking responsibility and avoid blaming your (soon-to-be) ex-spouse for everything. They may be tempted to get defensive when you play the blame game. This may lead to an argument that ends up with one of you storming out of the room and going to file divorce papers.
One thing may lead to the other, and in a few short weeks, you might find yourself standing before a judge in court, with all the drama you could have avoided if you had just refused to blame it all on them.
2. Pick your battles with the help of a professional
The easiest way to get into a forever-brawl that will drag your mental health through the mud and leave your bank account gasping for breath just a few months later is to choose to fight over every little thing.
You might be surprised that minor things make what would have been an amicable divorce stretch into a legal war that leaves everyone scarred for life.
Before you fight over every little thing, look at everyone affected by your decision to go your separate ways, your children especially. Is it worth all that stress?
One way to know the battles to fight and the ones to skip is to enlist the services of experts on subjects like these. Working with lawyers or divorce coaches can make all the difference.
Related Reading: 

How Seeing a Therapist Can Improve Your Life
3. Negotiate with an open mind
A "good faith negotiation" is the best choice if you want to get this over with ASAP. in a good faith negotiation, both parties are willing to reveal all necessary financial details, including listing their assets, liabilities, debts, and other financial statements.
The major advantage of the "good faith negotiation" is that it makes the amicable divorce process easier. Negotiations become easier when both parties can see the complete picture.
During the negotiations phase, keep your interests in mind. However, do not forget to compromise as and when due. This is the only way to ensure that nasty legal proceedings aren't thrown into the mix.
Related Reading: 

How to Negotiate a Divorce Settlement with Your Spouse
4. Think deeply about how this will affect your children
It is easy to get lost in fighting for what you believe is due to you and forget your children. This is usually the reason why many divorce cases get complicated. While thinking about yourself, keep your children's needs in mind.
If there weren't any children in the picture, amicable divorce would be much easier. However, when you have children, you have to think of child support, custody, visitation, and even staying cordial with your ex, at least for the sake of your children.
To pull this off, sit down and discuss all terms covered in the separation agreement exhaustively. Talk about how they will affect your children and if you want to see them hit negatively because of one choice you make in the divorce process.
While doing this, some parts of the separation terms might not rock your world, and you would have to disagree with your spouse again. This is where you may want to hire mediation services to help you bridge this gap without making a fuss out of it.
Related Reading: 

How Does Divorce Affect Children Emotionally and What Can We Do About It
5. Work out the terms with respect for yourselves
When you have decided how you want everything to go, the next thing you must do is to hash out all those details in an atmosphere of respect and friendship.
As much as lies within your power, keep divorce attorneys and courtrooms out of this. You can always hire the mediators' expertise if you get to a dead end. Your ex-spouse must feel like they are leaving this marriage satisfied.
Related Reading: 

10 Reasons Why Respect Is Important in a Relationship
Takeaway
You have been asking, "what is an amicable divorce?"
This article has gone to great lengths to show you what an amicable divorce is, how to enforce it, and how to ensure your divorce doesn't degenerate into a courtroom war.
While getting an amicable divorce, please do your best to remember your children and think of ways to do right by them. Yes, you will also pay attention to your needs. However, compromise is vital if this will end as an amicable divorce.
Use the steps contained in this article to get an amicable divorce. Just in case you feel the need, do not resist the urge to get the help of a divorce coach as well. They can help you navigate these trying times.
Share this article on
Want to have a happier, healthier marriage?
If you feel disconnected or frustrated about the state of your marriage but want to avoid separation and/or divorce, the marriage.com course meant for married couples is an excellent resource to help you overcome the most challenging aspects of being married.
More On This Topic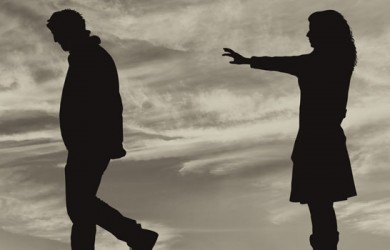 You May Also Like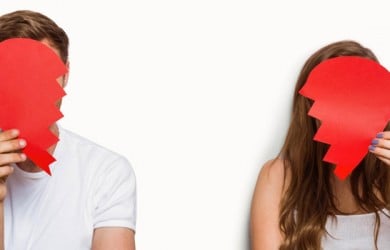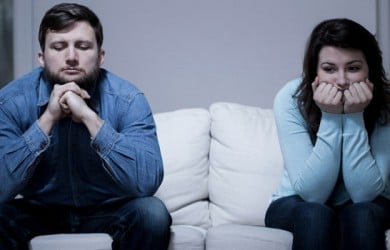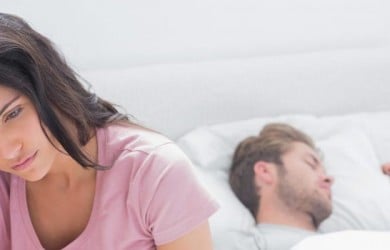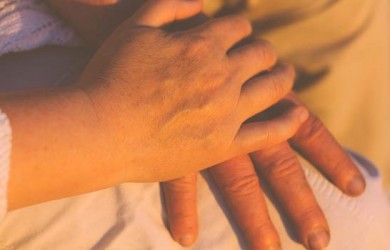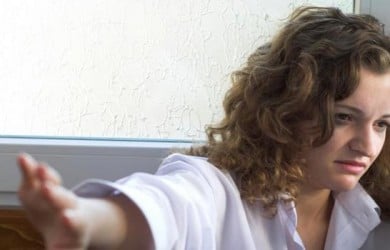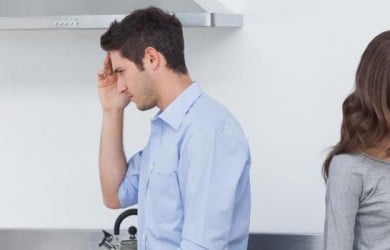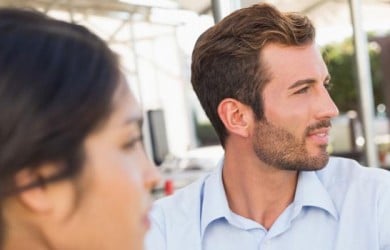 Popular Topics On Marriage Help