What Does the Bible Say About Divorce
For Billions of Christians worldwide, the Holy Bible is the moral compass that guides our life. It is a compilation of books describing the creation of the world and God's chosen people. In the second section called "testament", it talks about the life and death of Jesus Christ. Christians believe he is the Son of God and the story of his first disciples.
Christians believe in emulating the life of Jesus Christ himself as a way to heaven. The Holy Bible is the ultimate source to do it.
What does the Bible say about divorce and remarriage
In the Old Testament, Moses allows a man to divorce his wife if she has done something indecent and is not allowed to marry her again. (Deuteronomy 24:1-4)
"Suppose a man marries a woman but she does not please him. Having discovered something wrong with her, he writes her a letter of divorce, hands it to her, and sends her away from his house.
When she leaves his house, she is free to marry another man. But if the second husband also turns against her and divorces her, or if he dies, the first husband may not marry her again, for she has been defiled. That would be detestable to the Lord. You must not bring guilt upon the land the Lord your God is giving you as a special possession."
What does the Bible say about divorce and remarriage to the same person is specific in this verse.
It is allowed if adultery is involved and they cannot remarry the same person. However, what the Bible says about divorce in the New Testament is different. Jesus Christ is clear that marriage is a lifetime relationship and there is no such thing as divorce. (Matthew 19:4-6)
"Haven't you read the Scriptures?" Jesus replied. "They record that from the beginning `God made them male and female." And he said, "This explains why a man leaves his father and mother and is joined to his wife, and the two are united into one.
Since they are no longer two but one, let no one split apart what God has joined together."
The Old Testament is Judeo-Christian teachings. If there is a conflicting verse between the Old and the New Testament, such as this one, Christians who are followers of the teachings of Jesus, the New Testament verse will prevail.
The Holy Bible has two verses on divorce and remarriage, but for Christians, the one New Testament verse is the moral rule they should abide.
However, what if a Christian is married to a non-Christian and they separate through a divorce. According to the Apostle Paul. The Christian spouse can remarry again. (1 Corinthians 7:15)
"But if the husband or wife who isn't a believer insists on leaving, let them go. In such cases, the Christian husband or wife is no longer bound to the other, for God has called you to live in peace".
What the Bible says about divorce is clear, if two Christians are married to each other. There is no such thing as divorce. In fact, another verse in the Holy Bible which is still part of the Old Testament a Jewish Canon Says,
"For I hate divorce!" says the Lord, the God of Israel. "To divorce your wife is to overwhelm her with cruelty," says the Lord of Heaven's Armies. "So guard your heart; do not be unfaithful to your wife."
– Malachi 2:16
According to the Prophet Malachi, God himself in his own words instructed his followers not to commit divorce and adultery. There are plenty of cases of adultery and divorce in the Bible.
However, none of that matters over the words of God himself. If the word of God (himself) is compared to a newer Testament verse from the Apostle Paul, can a divorced person remarry according to the bible?
A lot of Biblical characters have committed adultery, divorce, or both. For example, the Great King David and Samson to name a few, but God clearly said it's a sin.
Does the Bible allow divorce or adultery? No, it is clearly a sin, adultery, in particular, is specifically mentioned in the old commandments. Paul specifically mentioned that only a Christian who divorced a non-Christian is allowed to marry again.
Related Reading: 7 Reasons Why People Get Divorced
It is a sin and a violation of the covenant
According to Jesus Christ in a passage found in John 7:53–8:11, called "A Woman caught for Adultery." It is a sin, yet only a man who has not sinned has the right to condemn such an act.
Taken together Christians are not allowed to commit adultery nor are they allowed to denounce those who did. In the story, Jesus implied that all men are sinners and as such, only God can act as the Judge of all things.
Also watch: 7 Most Common Reasons for Divorce
Bible verses about divorce to comfort those who are suffering
Christianity is a forgiving religion.
There are many "turn the other cheek" Christian tenets. As such, apart from not condemning people who are going through a divorce, even if it's seen as a sin, Good Christians are expected to extend a helping hand to them.
Here are some Biblical verses that can help people cope with their ordeal.
"For his anger lasts only a moment, but his favor lasts a lifetime; weeping may stay for the night, but rejoicing comes in the morning"
It means that even if God is angry at you for sinning, he is willing to accept you as long as you repent.
"'For I know the plans I have for you,' declares the Lord, 'plans to prosper you and not to harm you, plans to give you hope and a future" (Jeremiah 29:11).
It means that according to God's plan, He does not want you to suffer after a divorce and good things will come to you in the future.
"He heals the brokenhearted and binds up their wounds". (Psalm 147:3)
God can do all things, including end worldly suffering if you just open up your heart to him.
"You are precious and honored in my sight, and I love you". (Isaiah 43:4)
After a divorce, a person may feel that there is no love in the world or that they don't deserve it. God still loves them.
These verses can help people cope with the anxieties that they may come with adultery, separation, and divorce. What does the Bible say about divorce? It shouldn't happen, but when it does, God still loves you, so offer yourself to him and good things will follow.
Related Reading: What Does the Divorce Rate in America Say About Marriage
Share this article on
Want to have a happier, healthier marriage?
If you feel disconnected or frustrated about the state of your marriage but want to avoid separation and/or divorce, the marriage.com course meant for married couples is an excellent resource to help you overcome the most challenging aspects of being married.
More On This Topic
Recent Articles
You May Also Like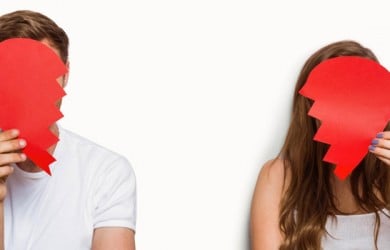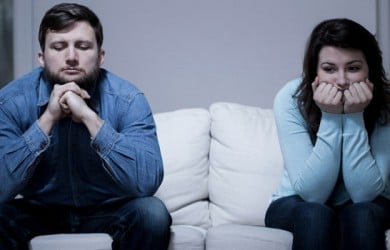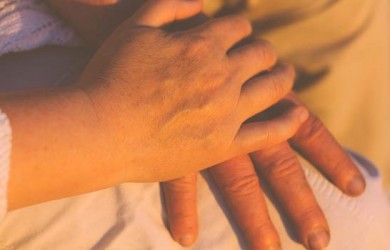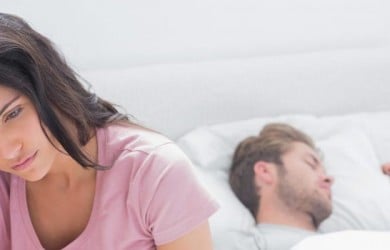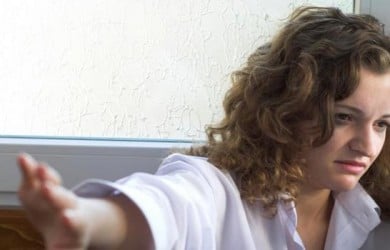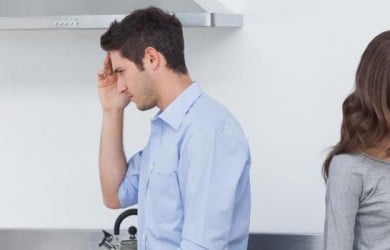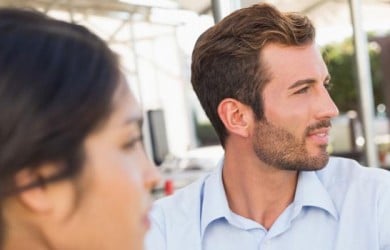 Popular Topics On Marriage Help