The Sad Truth About What Divorce Does to Kids
Despite plenty of research on what divorce does to kids, there is not one clear discussion that we have easily found that describes any specific effect of divorce on kids.
This lack of easily accessible information can cause confusion and a lack of understanding on the seriousness of the effects of divorce on kids.
The good news is, there is substantial research on how to help your child develop coping strategies and plenty of studies on ways to help your kids manage during such a stressful time.
We've set out here to help you understand exactly what divorce does to kids.
So that you will know what to focus on if you need to help your child adjust as you move through the divorce process.
What happens during the first year following the divorce
The first year of divorce is the most difficult for all children.
This is the time when the kids are more likely to experience the disillusionment, deep feelings of stress, and express feelings of anger and anxiety.
While many kids seem to adjust fairly to their new living arrangements and can revert to their daily habits, some children just can't.
The children who are not able to deal with the divorce may end up experiencing the life-long effects of their parents' divorce.
Divorce breeds an emotionally unbalanced home, and when you know what divorce does to kids, then you can help the child navigate the perilous grounds that they find themselves standing on.
Divorce brings about feelings of unsafety, confusion, and frustration to the kids, the uncertainty brought about by divorce can be pretty scary to children, and when you consider that we all need the basic requirements of food, warmth, shelter, and safety.
The feeling of being unsafe, and confused can be very traumatic for a child, and some of these effects could last a lifetime here are some examples of what might occur
Children between ages three years old to six years old will have difficulty trying to understand the shuffle between two homes.
They may find it disconcerting that if their parents have divorced and have stopped loving each other, their parents might stop loving them too, making them feel unsafe and insecure.
Children in grade school will have a different approach to the divorce. They might carry feelings of guilt that the divorce was because of them. These feelings may spring from thoughts that they might have misbehaved or they might have displeased their parents which caused them to divorce.
Causing low confidence and esteem, and possible anxiety, anger or depression. This could even influence the child's future attachment style which could affect their relationships.
When the divorce happens during a child's teenage years, they may often resort to anger and resentment when dealing with the stress of divorce.

Children might blame one parent or both and start to rebel because they know no other way of expressing themselves during this traumatic time.
Oftentimes, this stress stems from the insecurity and lack of safety and stability that they once relied upon and now having to deal with the changes that divorce brings about which is essentially caused by, i.e., changing schools, relocation, shuffling to and from both parents' houses and sometimes holding the emotion and heartache that their parents are dealing with.
However, there have been other cases, where divorce may provide the children a sense of relief as it would result to the lesser stress of having to deal with the arguing of their parents or an unsafe living environment.
Also watch:
The long-term effects of divorce
The dissolution of marriage puts a lot of stress on the family, especially on the children. Such a stressful event can have a big impact on their overall well-being.
Longitudinal studies suggest that divorce during a child's early developmental years can have a huge impact on the child's adult life.
These studies correlate divorce to increased mental health crises, substance abuse, and even psychiatric rehabilitation during their adult years. It was also found out in these research studies that divorce could be linked to low success in their schooling, work and even when forming romantic relationships of their own during their young adolescent years.
Adults who went through a divorce in their childhood years were more likely to have lower educational attainment and a less successful career.
They were also more likely to experience employment, and economic complications and evidence were also suggestive that there are higher divorce rates for adults whose parents divorced.
While the notion of a 'malfunctioning' adult of divorce may be supported in these research studies, it's important to acknowledge that there are plenty of adult children of divorce who have taught themselves how to thrive, and who thrive exceptionally well despite their early childhood and subsequent emotional and personal development challenges.
While this 'success' won't have been as easy for them, and they may have to continue their personal development efforts it is possible for a child of divorce to reverse the challenges that they have experience in some cases.
But it will require a lot of self-awareness, a sense of empowerment that they can bring about the changes that they need in their life, courage and a lot of effort on their part as an adult to get to where they want to be, which is an incredible and inspiring effort.
To generalize the 'malfunctioning' for all adults who have experienced parental divorce during their childhood year may be a touch generalistic especially since newer research supports that there are a lot of variables to consider in terms of predicting a child of divorce's romantic relationship and marriage and ability to thrive in the future.
Divorce is sometimes necessary
Divorce is sometimes necessary and inevitable, and people shouldn't stay together for the kids.
However, understanding these consequences could help you to know what to focus on to help your child even more during the divorce process and beyond. It might also encourage those who are considering marriage and children to stop and question whether their actions are really the right thing to do. And to assess that they are not just jumping into marriage with the first person who wants to marry them and have children just because they can.
To help you decide if marriage is a good idea (for you and your partner), pre-marriage counseling is always a good idea.
Your future children might just thank you for your efforts one day!
Share this article on
Want to have a happier, healthier marriage?
If you feel disconnected or frustrated about the state of your marriage but want to avoid separation and/or divorce, the marriage.com course meant for married couples is an excellent resource to help you overcome the most challenging aspects of being married.
More On This Topic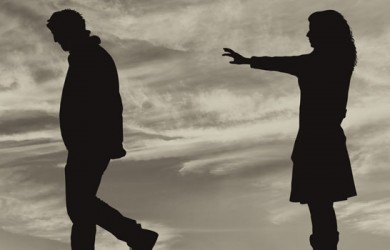 You May Also Like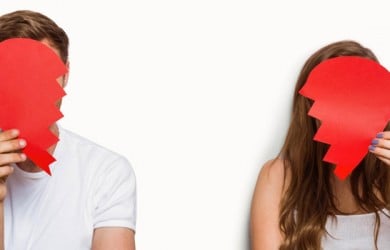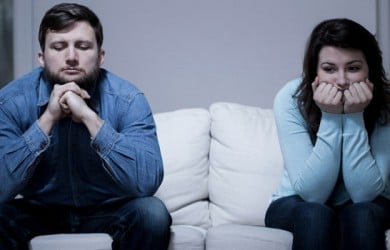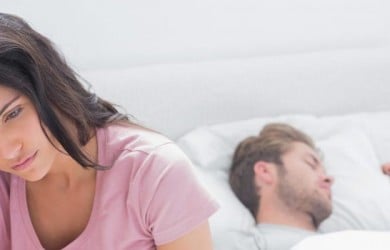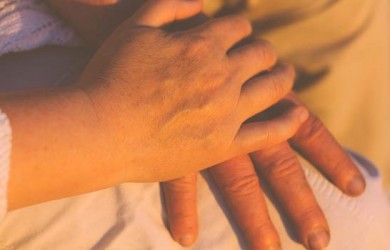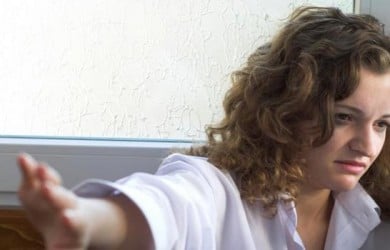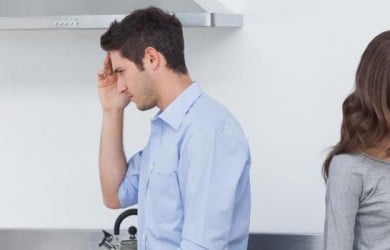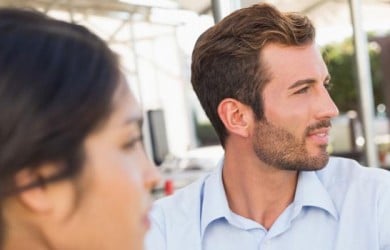 Popular Topics On Marriage Help