What Can't You Do During a Divorce? Ways to Avoid the Quicksand
Treating divorce as a situation in which you need to win over the other will merely cause you more stress and pain. There should be no winners or losers, but instead a civilized negotiation and compromises.
If this was a business negotiation, how would you approach it? What would you explore to ensure both sides are satisfied with the agreement?
Remember, if either of the partners feels like a loser in this situation the children lose for sure. They need their parents to be happy if they are to raise happy children. Therefore, let's look into what can't you do during a divorce if you want to make sure you and your children exit unscarred.
Putting children in the middle
Divorce is hard on the whole family, and children struggle to understand it and adjust to it. This is already burdensome for them, therefore avoid making it more complicated.
What can you not do during a divorce? Most importantly, don't do anything that pushes your child into exhibiting mature qualities ahead of their age, ripping them of their innocence. Don't let them enter into the treacherous zone of precociousness.
Avoid treating your child as a therapist, messenger or friendly ear to bad mouth the ex.
Your children care for you and they will most likely respond to these requests you put in front of them out of love. However, they should not hear unpleasant information about either of the parents or assume the role of a caretaker of the parents.
Rely on your friends and psychotherapist to support you in overcoming this situation, not on your children. They should be there to hug you and love you as they did before the divorce.
Don't vent to the children, persuade them or prevent them from devoting time to the other parent or pushing your own view of the situation onto them.
Preferably, they should be able to formulate their own conclusions even when you disagree and nonetheless rely on you for support and care. Most likely they will condemn themselves for the divorce, and you should be able to liberate them of that guilt instead of adding to it.
Share with them your perspective only when you are ready to accept what they have to declare regardless of how different their perspective is to yours.
Going down the road of addictions
Divorce is a period of high stress when you realize you can no longer rely on your spouse for many of the needs, like emotional support, laughter, fun, financial support, affirmation of attractiveness, etc.
Most likely, you will look for ways to alleviate this stress and anxiety. What can't you do during a divorce?
Quite often people go back to smoking or take on new addictions as a temporary way of numbing the hurt and pain. While this may provide a temporary escape from the pain, it will merely become an addition to the numerous problems you already have to deal with.
Instead, talk to a friend, go out, connect and realize you have the potential for happiness in your life and people you can rely on. A door may have closed, but if you take a closer look you will notice the window is cracked open.
For all you know, the view from it is delightful, but you will know for sure only if you try looking through.
Obsessive dating
It can be excruciating to think you are now alone after all that time spent with your partner.
Many try burying the pain under countless dates that are supposed to fill the void. Not only will this postpone dealing with pain it can also tire you and restrain you from managing the situation.
This also may seem odd to your children when they perceive this new behavior of going out every night. They might feel they can't rely on you since you are never there. Consequently, try to achieve the balance and take one step at the time. Despite feeling okay or even happy with the divorce, give yourself and your children time to adjust.
Even though divorce might not be a surprise for you, your children didn't anticipate it and an extensive change in your behavior can instill fear in them.
If you decide to dedicate time to dating address this topic with your children first. Talk to them and aid them in understanding your perspective and the importance this has for you. Explain and demonstrate that dating will not prevent you from being a committed parent, set aside alone time for them so they can hear and experience how important they are for you too.
Fighting with the soon-to-be-ex
Maintaining a civilized conversation with your ex is presumably the most difficult thing to escape.
Nonetheless, it is as crucial as it is hard to bypass.
One significant benefit for the children is the possibility to perceive their parents communicating as adults and learn that break up doesn't equal conflict or disrespect.
Additionally, remaining in a respecting and constructive relationship with the ex can not just prevent but also resolve some of the issues. The negotiations will be smoother, agreements would be easier to make and communication more productive and manageable.
Keeping the cool head and constructive communication will pay off as the arrangement you make will benefit you for years to come.
Fast and furious
We all know emotions affect the way we perceive the situation and respond to it. Based on our understanding of the situation, we undertake certain actions.
What can't you do during a divorce? Avoid carrying out any decisions if you are under the influence of emotions, the same way you would avoid making them under the influence of a substance.
Take some time to gain perspective and deal with your feelings before dealing with any agreements with the ex or making any big life changes. For instance, don't decide on changing the job, city or state without thinking it through as this can affect your divorce finalization.
In case you have to make a fast decision, turn to your social network – friends, family, and lawyer. Share with them your worries, options for solutions and allow them to help you clear your head before making any choices.
Additionally, avoid doing something rash and shady as this will make your ex feel threatened and retaliate. You will not feel angry and hurt your whole life especially if you work on this, but you might suffer the consequences of villainous and unpredictable actions done out of anger for a long time.
Selling the goods for good
You might feel tempted to sell or transfer the propriety or money deemed to be matrimonial.
However, these behaviors will hurt your status once you stand before a judge. Not only will this further strain your relationship with the ex, but it can also indirectly affect your relationship with the children.
What can't you do during a divorce?
Never be late or miss a parental support payment as this will affect your children.
Even though it will place your spouse in an unfortunate position and potentially cause you to feel good for a moment, you will eventually regret doing it when you realize how it affected your children.
Cutting the ex out
Your instinctive reaction will be to cut your ex from your life as much as possible, but think before you act on this feeling. Most likely you would enjoy eliminating them from medical, life insurance or retirement accounts.
Regardless of the satisfaction, such action can end up costing you more, for example in case of an emergency or death. Therefore talk to your lawyer before doing any such thing to understand the potential gains and losses.
In fact, there is little chance you can ever cut the ex out from your life for good due to your children's wellbeing. The thought of forbidding visitation rights might have entered your mind. Hopefully, it left just as fast.
Not only is this harmful to psychological prosperity of your children unless the ex is not a suitable parental figure, but can cause subsidiary problems with the ex and the court.
Instead of trying to cut the ex out of your life, try cutting them out of your mind and heart. You can heal even with them in your life.
Live your life, so you feel you don't need them or miss them anymore. Leading a fulfilling life is the best you can do for yourself and your children after divorce.
Share this article on
Want to have a happier, healthier marriage?
If you feel disconnected or frustrated about the state of your marriage but want to avoid separation and/or divorce, the marriage.com course meant for married couples is an excellent resource to help you overcome the most challenging aspects of being married.
More On This Topic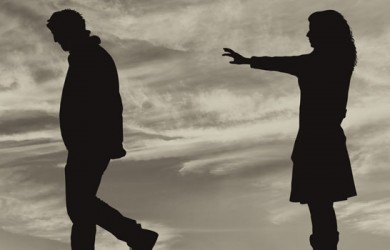 You May Also Like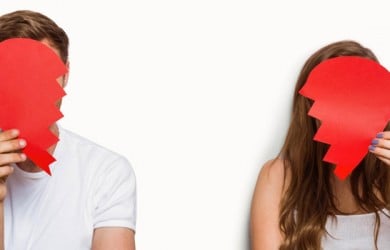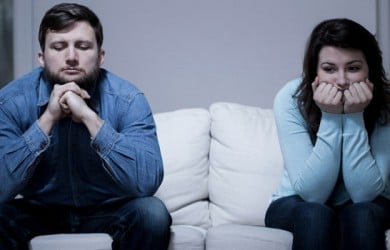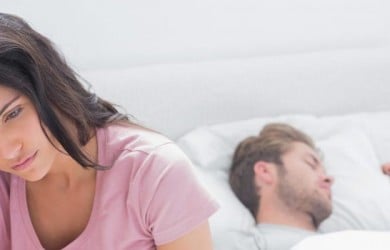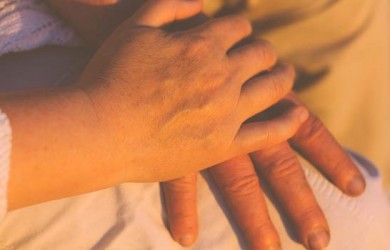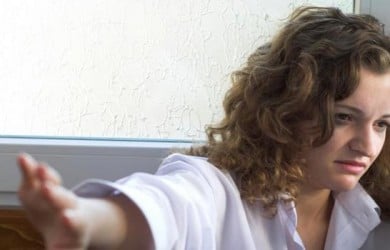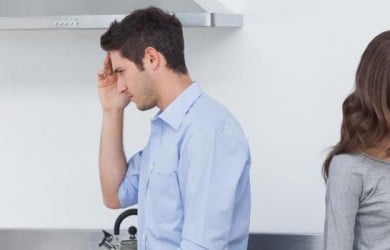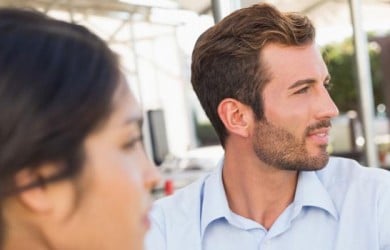 Popular Topics On Marriage Help