What are the Signs of Divorce?
People get married hope to love each other "till death does them part." In the modern world, we should add, "or until we get sick of each other." Because we believe in personal choice and responsibility and we aren't against divorce.
People should have the right to choose their path, make mistakes, and be responsible enough to fix it. Marrying someone is a big decision, but it doesn't always turn out for the best, and divorce is one way of dissolving it.
Bad marriages don't happen overnight, there are week-long marriages from people who jumped the gun too early (or too drunk), but for most people who did get married the usual way, there are warning signs before it happens.
So, what are the signs of divorce? Read on to find out
You don't talk to each other anymore
One of the visible signs your relationship is on the rocks is when you stop talking to each other. Communication is a vital piece of any relationship. Once you start avoiding it, then things can only go downhill from there.
A couple should share their honest thoughts with each other to deepen their bond. Once one or both partners stop doing it, they are consciously or subconsciously refusing to strengthen the bonds between them.
There are plenty of reasons why people are avoiding talking to their partners. The most common reason will be discussed in the next part of this post.
It's also possible that someone is just angry and would need a bit of time alone. There's a difference between the occasional sulking and refusing to talk anymore. If their mood changes and things go back to normal, then it's just a natural part of a relationship.
But when the couple habitually ignores each other, then that's a sign.
It happens gradually in a way people don't notice, but the person receiving the cold shoulder will feel the intense chill.
You argue all the time
When regular communication between the couple involves a lot of shouting, profanities, and argumentum ad hominem and nothing gets resolved in the end. That's a big red flag.
Fighting all the time is the most common reason why couples stop talking to each other.
They know that once they open their mouths, it ends up in a huge argument. So they avoid saying anything and leave each other alone.
Word war escalation happens only when you're harboring angst or intense irritation with the other person. Things are negatively interpreted when people who hate each other talk.
If it only takes a spark to start a world war, then that's a big sign of an impending divorce.
You're entertaining thoughts of infidelity
A marriage is promising a number of things to each other and the world. One of the more important promises is faithfulness. We don't need to discuss that in detail, we all know what fidelity is and what it should be.
If you're married, you purposely avoid getting into situations that could lead to misunderstandings. If it does get to that point, you do what you can to keep your vows. You are aware that cheating could lead to problems that no happily married person would want to involve themselves.
Cheating leads to feelings of guilt. If discovered, it leads to a cluster of problems that could affect a lot of people, especially children. A happily married person wouldn't do anything to cause such a problem on purpose.
A dissatisfied married person may think otherwise. They would begin entertaining thoughts of infidelity, some would even go ahead with it.
When a couple is going through a rough time, one or both partners will stop caring about what the other person feels if they found out.
Fights get more Intense
Normal couples argue from time to time. Well, anyone in any sort of relationship gets into little conflicts. It happens between you, your spouse, friends, family, and even your best friend. It's just part of life and human nature.
But when arguments start to get more frequent and violent, then that's a whole different issue. It's hard to define "frequent," but it is easy to define violent.
There are people who throw tantrums when they are mad. We'd like to say avoid people like this, but if it's too late and you're already married to one, it would be hard to draw a line on violence.
I'd say the moment someone gets hurt. It doesn't matter who.
Typical tantrum brats break and throw things when they are angry. Sometimes their partner gets used to it. But when people, especially young children, get hurt, things change.
The day when blood is spilled, then you've opened up the possibility of divorce.
Also watch: 7 Most Common Reasons for Divorce
You stop having sex
If you and your spouse stop talking and when you do, it always ends up into a big fight, then it follows that you are no longer sexually attracted to each other. If you still are, then a marriage based on sex could still work long enough to overcome it. It's unlikely, but there is still hope. Consider marriage counseling to help resolve your other issues.
But if the mere sight of each other is enough to make your blood boil. Then seriously think about living separately for a time.
It is possible to patch things up, but not after being away from each other for a while. When you're always arguing, then what you need is space. Both parties need to calm down and rethink their relationship. It's not possible to do it with all the noise.
A divorce is always messy, time-consuming, and painful. But if you're marriage is a living hell, then it's worth it. A lot of marriages end in divorce, some of them end quietly and remain as friends, but there are times when things get really bad that a restraining order is needed just to keep the couple from killing each other.
If you have all the signs that you're marriage is reaching the tipping point. Either get a counselor or an early consensual separation. The situation may escalate and get violent. If that happens, divorcing will be the least of your problems.
What are the signs of divorce? Those four signs mentioned here are examples you're on your way there. But don't worry, separation is not always a bad thing. So think about it before it's too late for everybody.
Share this article on
Want to have a happier, healthier marriage?
If you feel disconnected or frustrated about the state of your marriage but want to avoid separation and/or divorce, the marriage.com course meant for married couples is an excellent resource to help you overcome the most challenging aspects of being married.
More On This Topic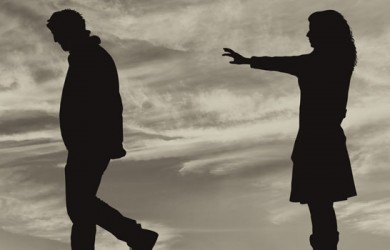 You May Also Like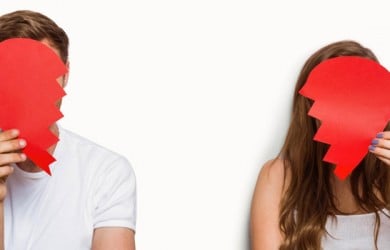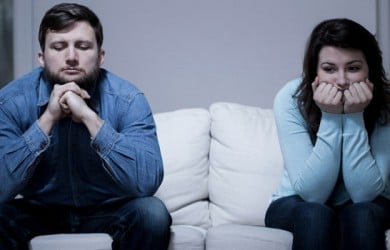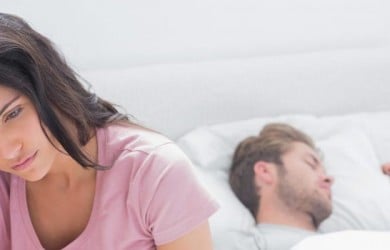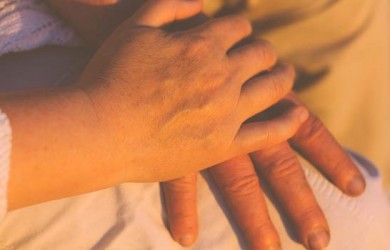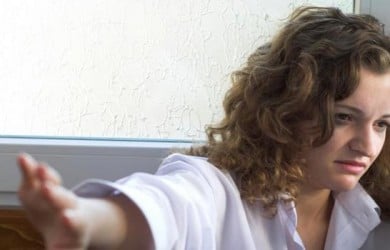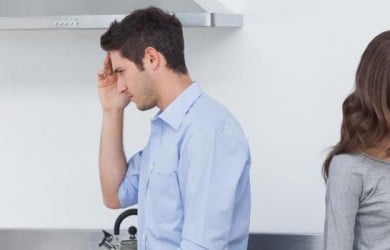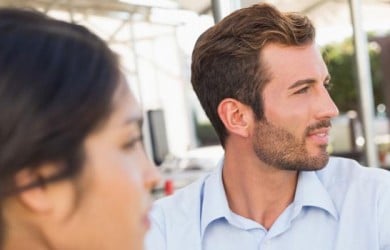 Popular Topics On Marriage Help