5 Mature Ways to Handle Divorce Without Ruining Your Kid's Life
Divorce is a hard experience for the parties involved. But many forget that this involves the kids as well. Even though they're not the ones breaking up, they were part of the marriage.
Kids have grown with this marriage and have experienced the love you two shared. When love goes sour, the impact is felt by the kids as well.
For this reason, you need to know how to do divorce without wrecking your children's lives. You heard that right! This experience can actually scar your kids for life.
Every action you take and all the utterances you make should be thought through. Remember that the memories that kids make while they're young, stay with them for a lifetime; especially if it's a memory from a traumatic experience.
Aside from finding a suitable divorce lawyer, you should also work on clearly communicating with the kids. Just because the marriage is no more, does not mean your kid's life should change.
Try to maintain everything as normal as possible without patronizing the kids. If they ask what is happening, do not lie about it. You can sugarcoat the truth but never lie.
So if you are wondering, how can we divorce without hurting the kids? Or how to help a child deal with divorce? Here are 5 ways to help you understand how to get divorced without messing up your kids:
1. Know that it's much worse for the kids
You know why experiencing a divorce is much worse for the kids?
Because they don't understand why. Whereas you and your partner understand why you have to go separate ways, the kids feel like this break up happens from the blues.
Especially if you kept your fights leading to the divorce civilized, this does not mean you should fight in front of the kids to prepare them for your divorce. Doing so only traumatizes them. No kid wants to see their parents fighting.
Now that you understand your kids are suffering more, you have to put your feelings aside for a moment and ensure they're fine. Begin by explaining the situation to them. Acting like nothing is different hurts them even more.
Even though they might not understand your explanation, it helps that you cared enough to offer one.
Understand that the kids feel like their world is turning upside down. Even though they have friends, at this point, their parents are their world.
The thought of you two living separately from each other is crashing because it's synonymous with tearing their world in two. Try and put yourself in their shoes each time to understand how to help a child deal with divorce.
2. Hold their hands through this unfamiliar experience
Even though there is nothing you can do to change what your kids feel, you can hold their hands through it all.
The kids have never experienced divorce before, and they are feeling emotions they never knew they had. They might be hurting so bad that tears wouldn't come to the surface.
Another thing you should note is your kids will react differently to this traumatic experience. This is because each child has a distinct personality even though they're siblings. Don't use a one fits all paradigm to handle the situation.
Every child should get equal attention from both parents. This might seem hard to achieve, seeing that you might not want to see your soon-to-be ex-partner around. But you've got to act civilized for the kids.
Hold your kids' hands and ensure they don't feel alone at any point. Ensure the routines do not change because this will make them feel like their life will change after the divorce.
Children going through a divorce need the reassurance that their lives will not be uprooted just because their parents lo longer live together.
Provide a structure they can depend on because they need familiarity to keep them safe. Inviting chaos into the lives of the kids will negatively affect them in all spheres. Don't be surprised if their performance in school takes a sudden nosedive.
3. Show the kids love and affection
This is the one time your kids want you to show them love and affection the most. Their understanding of marriage at this point is that two people choose to live together because they love each other.
When you decide to divorce, it means there's no love between you two anymore. Because of this, the kids are likely to question if you still love them.
Don't unleash your anger on the kids because then they'll be convinced you don't love them anymore.
Show that that regardless of the situation, they're your babies, and you love them the same. Go out of your way to reassure your kids every day that your love for them has not changed.
You're obviously navigating turbulent emotions at the time, and keeping things together might be difficult. When it happens that you cry in front of the kids, make them understand why.
They should know that divorce is hard on you, as well. That even though the marriage is over, you still care for your partner.
4. Don't express jealous when your partner spends time with the kids
Even though you should show the kids love and affection, this should not turn into jealousy. Remember, the kids won't love from both of you, so when they ask to spend time with your partner, let them.
This might be hard for you to do if you feel your partner is to blame for the divorce. But the last thing you want to do at this time is thrown blame around.
Your jealousy will make your kids feel like they have to pick a side when what they really want is for you not to divorce. Don't make it harder than it already is for them.
Also watch: 7 Most Common Reasons for Divorce
5. Speak kindly about your partner
You need to realize that you're not the only parent involved. It's best that the kids' impression of their parents is not tarnished.
When you speak unkindly about your spouse, they'll blame them for the divorce when you know all too well that it goes further than blaming one person.
Divorce is a complex situation, and even adults do not understand. Don't put your kids in a position where they have to figure out what their father or mother did wrong.
Conclusion
Divorce is a heartbreaking experience because it marks the end of something that took you years to build. But don't be so caught up in your emotions that you forget to recognize how to help a child deal with divorce.
Share this article on
Want to have a happier, healthier marriage?
If you feel disconnected or frustrated about the state of your marriage but want to avoid separation and/or divorce, the marriage.com course meant for married couples is an excellent resource to help you overcome the most challenging aspects of being married.
More On This Topic
You May Also Like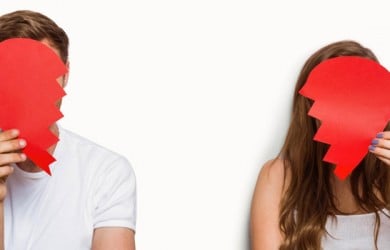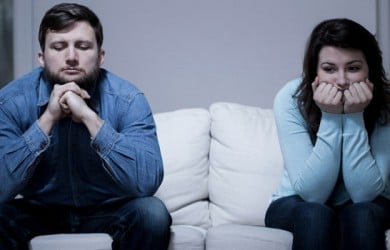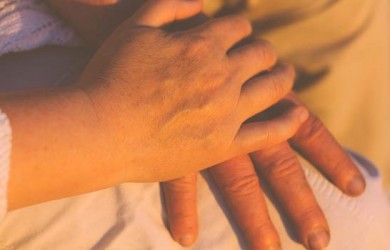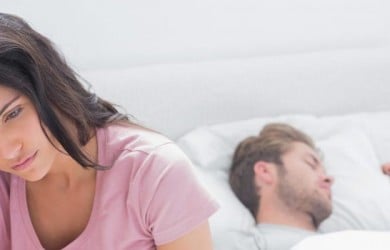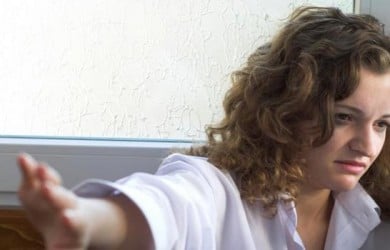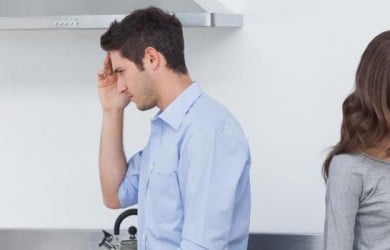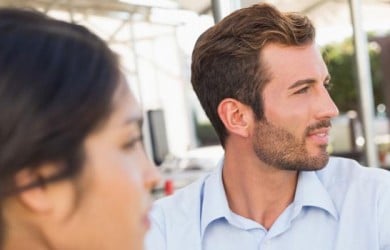 Popular Topics On Marriage Help