20 Ways to Find Happiness After Divorce
When you have to step outside of what has become familiar and comfortable for you, that can stir many new emotions. It can be startling initially, but moving into an enlightening and exciting growth experience will eventually come to be the ideal journey for you to take.
It happens with most milestones like leaving high school to go out into the world, leaving singlehood to get married, and then trying to find happiness after divorce.
With each new chapter, there comes a period of adjustment, finding yourself and wondering if you can even do this new life, let alone do so contentedly.
Related Reading: 

Can You Genuinely Be Happy After Divorce?
Can you genuinely be happy after divorce?
Whether you saw the end of the marriage coming and were mentally prepared or not, life after divorce can be intimidating. It's surreal when you wake up in your new place after the move to start a different life.
Each partner carries fewer thoughts about being happy and more about whether they can make a go of it successfully on their own. After some time passes, there is a curiosity about whether the path will lead to happiness after divorce.
Learn some answers to that question with this advice.
How long does it take to be happy after divorce?
It can take time to find happiness after divorce depending on the circumstances. Those who didn't want the marriage to end could take considerably longer than those who initiated the process.
In many cases, happiness after divorce for a man might prove a more prolonged process since going back to being alone can be challenging for them, whereas women tend to be somewhat more resilient. Follow these studies on the psychology of divorce and the pursuit of happiness.
However, in either situation, a divorce equates to a loss, a trauma, for both individuals. There will be a degree of sadness at the prospect of losing a beloved member of the family. It's essential to allow yourself to process those feelings before you can even anticipate moving on after divorce.
The proceedings take at least a year, sometimes more, keeping the two of you involved in a debate over the arrangements before you can start to work towards healing. Regardless of who initiated, there will be denial, guilt, hurt, anger plus doubt.
Each person will feel that the other didn't make enough effort to keep the marriage on track, and both will experience the stages of divorce as part of the healing process.
Once there is a period of acceptance, the two of you can move towards being happy after divorce. How long that takes will be different for each person.
Related Reading: 

Does Divorce Make You Happier?
20 ways to find happiness after divorce
Recovering from the exhaustive legal process of divorce can take a toll in itself. Still, the emotional turmoil from losing someone who was an integral part of your life can be exceptionally taxing not only mentally but physically.
It can leave you wondering if there is indeed happiness after divorce or if the part of merely getting through divorce proceedings will leave you empty and miserable.
Remember that you're in charge of making changes in your life and need to take that responsibility seriously. Only you can determine how to be happy after divorce and then go after it.
If you believe you'll be miserable, you will be. It's a mindset. You have to participate in loving yourself first after divorce, and you'll be happier after divorce. Some ways to find happiness after divorce:
1. Reach out to a chosen support system
A support system needs to include those who can be impartial to your circumstances. That can consist of a counselor, a close friend, anyone who can actively listen when you speak constructively, keeping you focused on the direction you intend to go for your future rather than the place you're coming from.
The individual might encourage you to discuss unresolved feelings although the proceedings and help you develop techniques for overcoming those emotions. This conversation works toward being happy after divorce instead of wallowing in self-pity.
Related Reading: 

Post Divorce Advice That You Must Know to Live Happily
2. Social media can prove beneficial
No one should use social sites to discuss private matters, particularly the end of a marriage. But under the right circumstances, the platforms can be advantageous such as reconnecting with friends that have fallen away once married life interfered.
Not only can you find some old mates, but you can generate new acquaintances in your local area to motivate and encourage a lively social circle to prevent isolation and loneliness, bringing a greater sense of happiness after divorce.
3. Avoid social media for the wrong reasons
On the other hand, avoid social sites if you intend to stalk your ex to learn how they're spending their time apart from you. For one thing, when people post on these platforms, there's generally a lot of pretenses to lead people to believe there are many more glorious events happening than what's true.
Not many individuals will admit sadness or sitting at home lonely with a cat. Don't allow anyone to steal your joy; instead, move forward to grow and be happier after divorce. Nothing good will come from an ex's social media "programming."
4. Prepare for the future
A practical method in determining 'Will I ever be happy again after divorce' will be to put that question as a journal entry and then assess the marriage in answer to the question.
Jot down both the good and bad aspects of the couplehood, what went well and what went downhill, what your mate did best and then you, how each of you were weak, and ultimately what you feel caused the demise and how you might have contributed.
These analyses will give you insight into what you need to work on to achieve a better partnership in the future and, thereby, happiness after divorce. Here is a book to check out on moving on following divorce entitled "Taking Out Trash" with Antonia Ragozzino.
5. Allow your feelings
It's okay to be sad and allow yourself to feel those feelings. The grief of letting go of someone who was an integral member of your family for an extended period is natural.
As a matter of fact, you'll go through the varied stages of loss until you come to the point of acceptance. Once you reach that stage, you'll be ready to move forward and into the future.
Related Reading: 

3 Easy Ways to Let Go of Someone You Love
6. Find perspective
Few people take the time to find gratitude in even the slightest things in their world. When you allow a moment to consider where you would place your gratitude if you had to select even in this dire situation, it would bring perspective for you and help you find happiness after divorce little by little.
7. Acknowledge the positive
Regret seems a waste of time when considering what you bring away from every situation.
You might have made mistakes, but you learned to love someone unconditionally, to share with another person wholly, and to put forth the honest time and effort to fight for that union until you could no longer do so, showing great tenacity.
These things speak for your character, who you are as a person, and what you're capable of. It's important to always take away the positive from your experiences.
8. Work out your stress
Exercise invigorates, works out the tension associated with a stressful legal process, and helps relieve some of the emotions from the loss. These don't have to be exceptionally intense sessions.
Instead, you can choose to stroll through the park, enjoy the steam room at your local gym, or cycle with a friend on the trails. Just make it a habit to get out of the house and away from your thoughts.
Related Reading: 

5 Relationship Strategies & Techniques to Eliminate Stress
9. Chase your interests
When your married hobbies and interests might get pushed aside due to hectic schedules but now things but be a bit calmer, allowing time to pursue one or two or maybe even travel if the two of you never took the opportunity when you were married.
Divorce offers the chance to start fresh in the sense you begin habits you intend to carry into the future differently from how you did them in the marriage. Perhaps things you might have let slide after you were married that were significant before that, an excellent way to find happiness after divorce.
10. Keep a distance
It would be wise to avoid interacting with your ex for a while. While you're experiencing grief, working through the varied stages of loss, allow yourself to experience those feelings before you "run into" them.
There will be moments where you feel a need to call your mate up or even see them, but that can prove harmful to your recovering from the divorce. Focus attention on the positives in your life, your support system, and new acquaintances.
Related Reading: 

9 Divorce Recovery Keys
11. Make a recording
Some people like to write about their experiences, and others prefer to record so they can hear their emotions out loud.
Recordings are therapeutic if you do one each day because you can sincerely hear the health coming back into your voice, and it will help you learn how to be happy after divorce because it will serve as motivation to do so.
See this video discussing one person's divorce experience:

12. Indulge in self-care
Often when people are sad or experiencing loss, they forget to take care of themselves. It's essential when learning how to find happiness after divorce that you remember to engage in self-care, including nurturing and spoiling yourself periodically.
That can include spa days where you fill the tub with hot water and essential oils, candles in the bathroom, and quiet music to merely relax.
Related Reading: 

The 5 Pillars of Self-Care
13. Dating should come slowly
Once the divorce has finalized and you've come to the point of acceptance with the loss, you might meet someone that you find interesting who stirs new feelings. However, with your vulnerability and emotions being still somewhat raw, it's essential to take dating slowly, especially if kids are involved.
While it's understandable that you would want to rebuild with someone rather than remain alone, you don't want to rush into something.
14. Create new traditions
During the marriage, couples develop traditions in their household that don't always include things you might have been used to before marriage. Now, you can either go back to some of those things you used to enjoy or create new traditions with close friends, maybe people you're just becoming acquainted with.
15. Finances are up to you
Now that you have control of your finances, you can develop a budget that works for your lifestyle. While it can prove somewhat challenging with only one income and comparable costs, it's just a matter of finding ways to reduce and reorganize.
Again, you're starting fresh; there are things you have that you don't necessarily need and can move forward without.
16. Volunteer
Other people are going through a divorce and experiencing the same kinds of emotions that you're feeling.
While there are many support groups to take advantage of, you can also use some of the tension and pent-up energy to volunteer in an effort to help some of these people find their happiness after divorce. Everyone can benefit by sharing experiences and talking through similar issues.
17. See the primary physician
After finalizing the divorce, a good first step is to see your primary physician to ensure you're physically doing well and make sure you're healthily handling the emotions. The doctor can monitor your health as the healing progresses and offer guidance if the path becomes challenging.
18. It might be wise to move
In some cases, people move from their town or city to another location to help establish new memories, new routines and break from the old patterns. Some of us will go so far as to leave the state; whatever you need to do to find your happiness after divorce, do that.
The priority is not to run from your feelings. While you might want to escape the old life, you have to experience all the emotions from the loss to move forward healthfully.
19. Forgiveness
At some point, there will need to be forgiveness. That will apply to your ex and for yourself. It takes two to make a marriage, and each of you contributes to its demise.
When you break it down to see where things went wrong, learn who played what role, and then offer forgiveness so you can progress into your future with no baggage.
Related Reading: 

Help With Forgiveness in Marriage
20. Counseling
It's wise to participate in individual therapy after separating from your spouse. The impartial professional will serve in a supportive capacity to guide you through the stages of loss, allowing you to express your feelings without fear of judgment or opinions.
Final thought
Facing the world independently again takes mates out of their comfort zone and into a position of uncertainty. The individual experiences will be traumatic and force each person through stages of grief, but it's essential to allow those feelings to move forward healthily.
In an effort to find happiness again, it's wise to reach out to a counselor who can serve in a supportive capacity.
With a trusted professional, you'll have guidance through the loss stages and the ability to share your experience with one who can speak impartially. From that point, you can step into the future, ready to start fresh.
Share this article on
Want to have a happier, healthier marriage?
If you feel disconnected or frustrated about the state of your marriage but want to avoid separation and/or divorce, the marriage.com course meant for married couples is an excellent resource to help you overcome the most challenging aspects of being married.
More On This Topic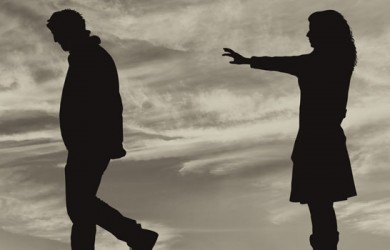 You May Also Like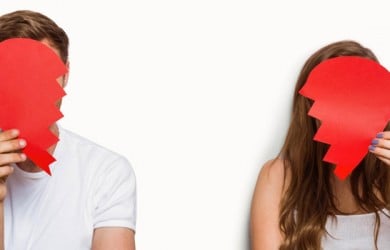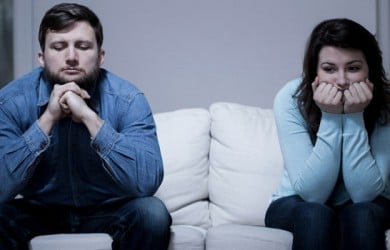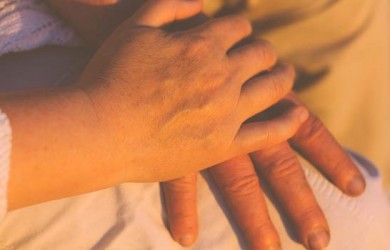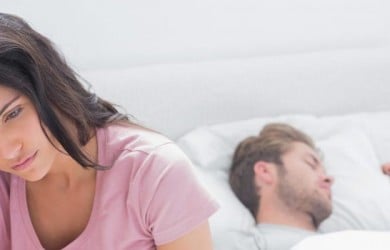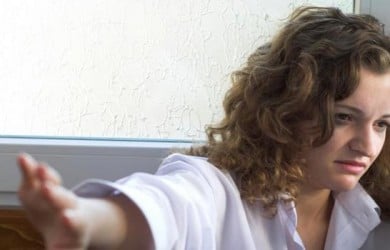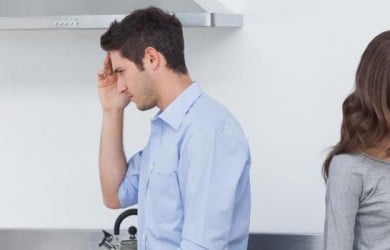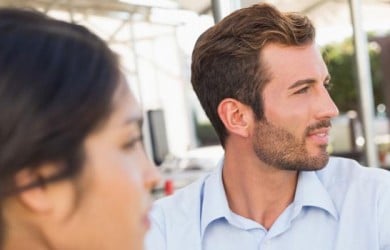 Popular Topics On Marriage Help