8 Ways to Deal With PTSD From Divorce
Humans are taught about attachment, but hardly anyone knows about detachment.
When we attach ourselves with someone, we pour our heart and emotions to them. When the same person starts to maintain a distance from us, we find it hard to adjust to the situation. Things become unbearable when you're in a relationship as strong as marriage.
Post-traumatic Stress Disorder or PTSD from divorce is becoming more common these days.
To detach yourself from a relationship that you believed was strong and everlasting is never easy. You have to undo and delete a lot of things from your existing life just so that you can have a normal life, without the person you loved, again.
Listed below are some of the suggestions and recommendations for you to deal with PTSD from divorce.
1.Take time to familiarize yourself with the new reality
Everyone takes time to adjust themselves with the sudden change in their life. Indeed, when you go through divorce, overnight you life changes.
Things that you've been doing for months and years suddenly will have no importance in your present life. This will surely shatter you and deeply hurt you. It's advised that you take some time to make yourself aware of the current situation.
It's better to spill out your mind to your friends or family, or to the therapist, if needed. It's toxic to keep your pain to yourself.
2. Don't shy away from grieving
Grieving post divorce is absolutely normal.
In fact, not grieving can lead to serious mental and emotional problem. Doesn't matter how old you are or how mature you're, everyone has the right to cry their heart out during such hard times.
If you feel uncomfortable, then cry within the closed door; but grieve. It will make you feel better.
3. Talk your heart out to your friend, family or a therapist
Isolation is the aftermath of divorce.
You would not feel like talking to anyone, would not be able to trust anyone and would start living your life in the past wondering where it went wrong.
This gradually will lead to depression and eventually you would not shy away from thinking extreme measures. Thus, before things blow out of proportion, it's vital that you speak about your emotions and feeling to someone close, or even visit a therapist if required. To get things out of your mind and heart is more important than anything else at this time.
4. Don't dwell into past quite often
One of the divorce depression symptoms is dwelling into the past all the time.
When you refuse to accept the reality, you would wander into your past all the time just to figure out the wrongdoing. You would try to find out a reason just so that you can satisfy yourself but you won't find any. Instead of trying to put blame on someone, it's better you accept reality and move ahead in life.
5. Get yourself involved with something
Isolation and the desire to have minimal communication isn't the solution when you're suffering from PTSD from divorce.
It is essential that you divert your attention to things that are necessary, like your mental, emotional and physical well-being. So, start focusing on things that you always wanted to do, or your work, or some hobby that you had left ages ago. Things can't be undone but certainly we can give some time for the wound to heal.
6. Spend time with friends and family
When you're surrounded by positive and loving people, things change. So, to fight the divorce stress syndrome, surround yourself with people who love you the most.
It could be your family, friend or even your colleagues. They will help you overcome the trauma and will prevent you from going into the depression.
Also watch: 7 Most Common Reasons for Divorce
7. Join the group to meet like minded people
There are times when you might feel that your peers are not able to understand the pain you're through because of PTSD from divorce.
This might make their concern look fake and unreal. If so, then it's time that you join the group who're going through depression after divorce. When you'd hear them share their stories and their struggle you'd feel better and connected. They will be your support system and will help you overcome stress after divorce.
8. Make life goals and focus towards achieving them
Everyone should have a life goal.
When you were married, perhaps your life goal took a back seat as you got busy with your marital life.
After divorce, it's time that you start looking back towards your long lost life goals. Start with daily goals and achievements.
Make a note of it and start focusing on achieving them. It will be difficult at the start, but eventually you will get the momentum and would be able to achieve all the listed things.
Life's never fair and it does test a lot of people by throwing them into a difficult situation. When you're dealing with PTSD from divorce, you'll ask a lot of questions and would curse your fate to be in such a horrible situation. However, life is about moving ahead and so do you.
So, gather yourself and start afresh. After all, life's all about moving forward and not backwards.
Share this article on
Want to have a happier, healthier marriage?
If you feel disconnected or frustrated about the state of your marriage but want to avoid separation and/or divorce, the marriage.com course meant for married couples is an excellent resource to help you overcome the most challenging aspects of being married.
More On This Topic
Recent Articles
You May Also Like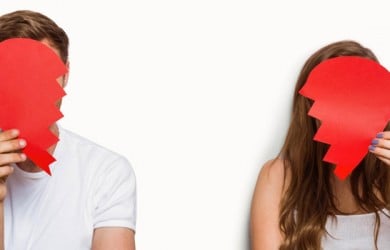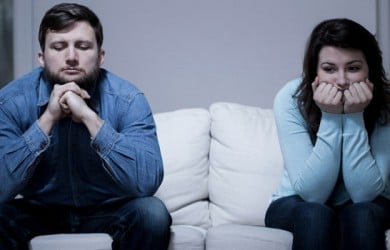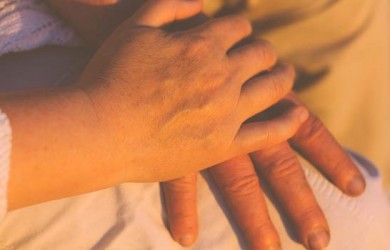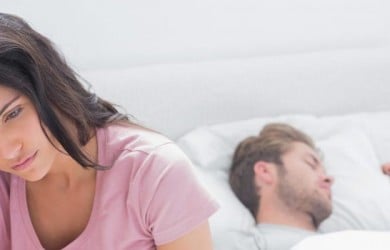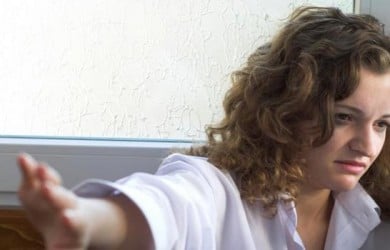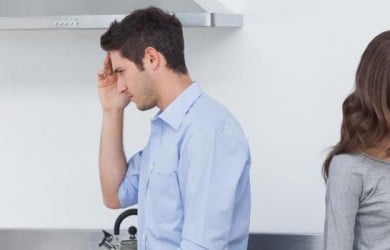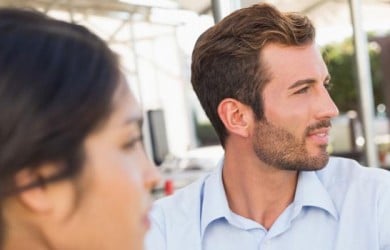 Popular Topics On Marriage Help