6 Real-life Ways of Finding Yourself after Divorce and Restoring Your Life
Very often, divorce destroys not only the family but also our personality. Especially if we had to be deeply disappointed in the people we trusted, or endure an unworthy attitude towards ourselves.
If you are reading this, then know that now your divorce has become nothing more than a shadow of the past, and you need to find the strength in yourself to move on.
So, if you are wondering how to find yourself after divorce or how to rebuild your life after divorce, look no further.
In this article, we have put together the best ways to forget the distressing process of separation and finding yourself after divorce. We recommend using all of them for healing from divorce.
1. Change the environment
Perhaps, before starting active steps for rebuilding after divorce, it is definitely worth spending some time away from the usual situation.
Most likely, the environment in which you were in the process of divorce – from deciding to file divorce papers online to obtaining a court certificate, has already had a negative impact on you.
Even returning to your own home after a working day may not be as pleasant as before. Therefore, it is necessary for a while to abstract from everything that surrounded you during your separation for rebuilding your life after divorce. The best way of finding yourself after divorce is to travel.
If you do not have free money left after a divorce for a trip abroad, then even a trip to a neighboring state or to your parents in another city can help you change the situation and gain strength to build your life from scratch.
2. Start creative work
Creativity is a wonderful antidepressant, and it also helps to systematize our thoughts and overcome the sad experience with the least loss.
Creativity heals, and its direction is completely irrelevant. You can bake beautiful pastries, crochet, or write poetry, and you will still get a positive effect.
Even if you consider yourself a person far from creativity to do it personally, you can help yourself through the work of other people for finding yourself after divorce.
Read the works of world classical literature, visit an exhibition, museum or a fair of handmade goods – this will still remain a way to touch the beautiful and fill yourself with some positivity.
3. Go in for sports
This is an ideal way to restore the spent spiritual energy, plus to make your body slimmer. Indulging in some sport after a divorce is the best medicine for both the soul and the body.
It has already been scientifically proven that playing sports helps to cope with depression, restore lost balance and start loving yourself again.
And it is very much possible that when a sports activity becomes your habit, it will no longer be a means of finding yourself after divorce, but a lifestyle that you will follow with pleasure.
4. Meditate
Yoga and meditation is another way to restore your vitality, stabilize your nervous system and learn to disconnect from external influences. When you are immersed in a state of meditation, there is only you and the universe that will do for you all that you ask it for.
Learn to look inside yourself, and you will understand what you need right now to take the path of recovery. In addition, spiritual practices are a way to forgive yourself and your ex, and perhaps this is where you should start your journey of finding yourself after divorce.
Also watch: 7 Most Common Reasons for Divorce
5. Say Yes to new opportunities
Very often, after going through all the circles of hell, filling out 'do it yourself' legal forms, we are left alone with our broken lives, and we no longer want to let in new people or new opportunities.
Yes, of course, you need time to restore your state of mind, but start doing it slowly, in small steps. Try to start saying yes instead of no for truly finding yourself after divorce.
This advice is not to urge you to start a new relationship immediately after receiving a certificate of divorce but is to urge you to gradually start a new life. The right people will come to you at the right time, but for this, you need to start saying Yes to new opportunities.
Say yes if you are asked to change your job or move to another city, say yes, if your classmates from college invited you to meet, say yes on the offer to learn something new and you will feel that your life has begun to change, and your inner state along with it.
6. Set new goals in life
Finding yourself anew is a wonderful goal, but it is only the beginning. For finding yourself after divorce, you need to understand why you are doing this and what kind of person you want to see yourself in the end.
To do this, you need to draw up a personal plan and write down your goals. Finding yourself after divorce is the tip of the iceberg, but you need the most specific plans and goals.
Describe how you would like to look, what character traits and habits you would like to develop in yourself, what you would like to do, and how you see your ideal life.
Now you need to identify realistic goals, for example, lose weight by 5 kg, or earn 100 thousand dollars by a certain date. Once the goal is set, begin the real movement.
You know, there is such an expression – depression is the diagnosis of those who have too much free time. Take your time with real actions, and you will not notice how gradually you begin to turn into a better version of yourself.
Share this article on
Want to have a happier, healthier marriage?
If you feel disconnected or frustrated about the state of your marriage but want to avoid separation and/or divorce, the marriage.com course meant for married couples is an excellent resource to help you overcome the most challenging aspects of being married.
More On This Topic
You May Also Like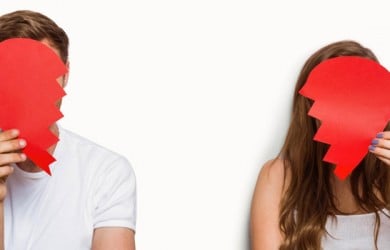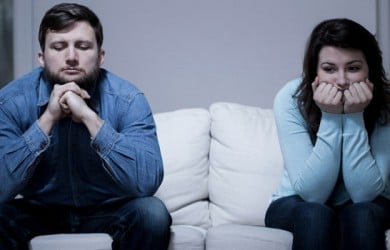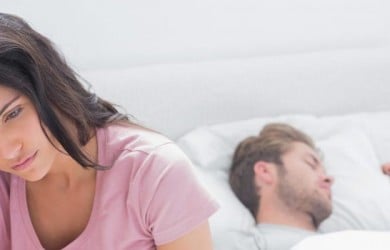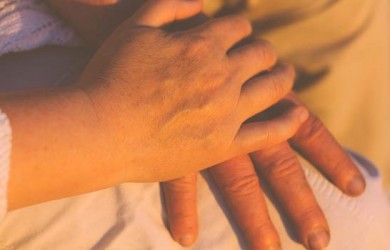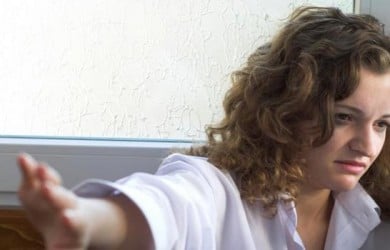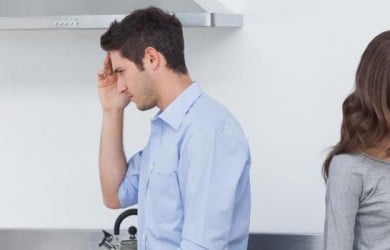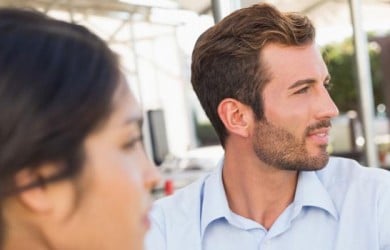 Popular Topics On Marriage Help