Accepting Divorce: 5 Ways Couples Can Survive Through High Conflict Divorce
No breakups are easy. And when it comes to a divorce, matters might become slightly complicated. However, if both people want, they can always work things out in a peaceful way. But there are instances when couples get combative and continuously trigger each other negatively. Through situations of high conflict divorce, one partner needs to maintain sovereignty and proceed with the legal matters at hand peacefully.
Communication is essential.
In such testing situations, there's no better tool than communication. A high conflict divorce will never be easy on either of the partners. It's because both the partners think and feel they are correct and are not willing to think from another person's perspective. Hence, it's best to seek legal advice and enact accordingly. For this, couples need to join hands with a family law firm so that the divorce processes get executed correctly.
In a high conflict divorce, your partner becomes your adversary! You will find them to stay concerned only about their interests, which will not be similar to yours. You might also feel attacked from time to time. And in such situations, you might witness the following:
A fluctuating adrenaline rush that will make you

lose appetite

and feel uneasy.

Inability to focus on other matters.

You get consumed with rage and throw tantrums on people who don't deserve it.

You get involved in a vortex of negative self-talk, which might make things challenging in your professional and personal life.
If you resonate with all the points mentioned above, know that such reactions will take time to be resolved in your situation of high conflict divorce. Hence, accept it and make sure you have other people to comfort you.
A few vital tips on how to survive divorce:
You can always get proactive and follow some useful tips for surviving divorce all through the challenging situation of high conflict divorce. Get talking to a family law attorney you can count on and try and find a few defensive strategies while preparing for divorce:
Don't receive any letter which comes without any draft response along with.

Don't dash off an email to your husband/wife, i.e., the about-to-be ex.

Don't make a crucial decision about child custody and finances without the presence of your lawyer.
It's always better to consult your lawyer for any communication that you need to make with your partner while you both are going through a divorce to avoid any unforeseen conflicts in divorce. That way, you can ensure that you aren't tricked or cheated when you are ready for divorce. Make sure not to sign any document when you get triggered by any thought or are angry and sad. Take time to read through the terms and conditions before you sign on to the paper. The ideal option that family law firms suggest couples are undergoing a high-conflict divorce is concentrating on financial closure.
Hence, that means, couples need to opt-in for an FDR (Financial Dispute Resolution). There's a need for a neutral third party, i.e., a lawyer or judge, who will hear the proposals from both the partners and suggest the best solution on how to prepare for divorce. And this resolution is something that the judge evaluates carefully and does not impose it on the couple going through a high conflict divorce.
1. Don't resort to generalizations
When you and your partner discuss particular problems relating to the divorce, a case by case approach works better for both of you. When you use statements like "you never do this", or "you are always doing this", tempers tend to flare, and the conversation can go out of hand quite quickly. It is better to deal with things more sensitively, by bringing individual incidents where you felt they could have been more attentive or should have helped you out. Try not to go on the defensive or push your husband to do the same.
2. Listen, Really
One of the most frustrating moments in a relationship is when you feel like your partner is not giving you the attention you deserve. If you assume what they are trying to say or continuously interrupt them, you end up denying them an opportunity to express themselves fully. You need to give them their space and tell you how they are feeling, even if you're confident about what you think they have to say.
The difference between hearing and listening is lost for a lot of couples, and it can make or break your relationship. If you have trouble listening naturally, try learning active listening techniques. At intervals, paraphrase what they are saying so they know you are keeping pace with them, and can also clear out any misunderstandings. Ask questions- this practice is called perception checking- to understand what they have to say correctly.
Also watch: 7 Most Common Reasons for Divorce
3. Don't be defensive
Criticism isn't easy to deal with, but the worst thing you can do when criticized by your partner is to give them denial and defensive behavior in return. Defensiveness doesn't solve any situation. At best, it comes off as an excuse, and your disappointed partner lets the matter slide, and it can, at worst, turn into a full-blown argument. Neither scenario is preferable. It would be best if you proactively avoided these instincts to ensure your communication is open, honest, and gentle.
4. Consider taking a different perspective
Bitterness is undoubtedly nasty. What makes bitterness ugly is that it could transform your character dramatically. Bitterness could turn an otherwise, reasonable person into somebody who is so upset and angry with her current situation in life that it seems almost impossible to recover. It would help control your anger and frustration as you are moving on with a brand new chapter. Focus on taking your husband's perspective to avoid getting angry while having a conflict divorce discussion.
5. Avoid demonstrating contempt for your partner
There are co-parenting issues, financial, and even emotional roller-coasters that could leave you exasperated and exhausted, wondering if things could ever be different and if you could move on and be happy. The most negative action during a high conflict divorce is to show contempt for the person who is about to become your ex-partner. Contemptuous remarks would belittle your partner. Moreover, it would be best if you avoided name-calling and sarcasm. One of the essential divorce tips is to steer clear of non-verbal contemptuous behavior such as smirking or rolling your eyes.
In the video, Esther Perel talks about "Ongoing criticism and bickering can feel like low intensity, chronic warfare and lead to the demise of a relationship."
Avoid such disrespectful attitudes if you wish to tone the extremely conflicting situation in your high conflict divorce. It is one of the smartest divorce strategies to reach an agreement and end a marriage that isn't working.
Share this article on
Want to have a happier, healthier marriage?
If you feel disconnected or frustrated about the state of your marriage but want to avoid separation and/or divorce, the marriage.com course meant for married couples is an excellent resource to help you overcome the most challenging aspects of being married.
More On This Topic
You May Also Like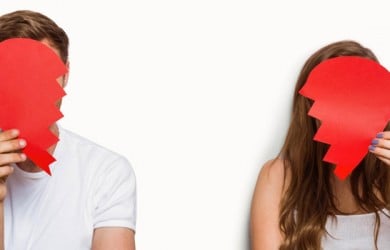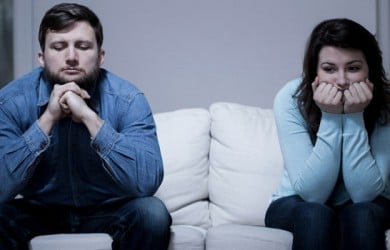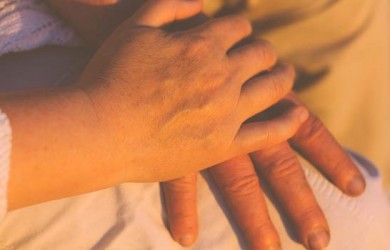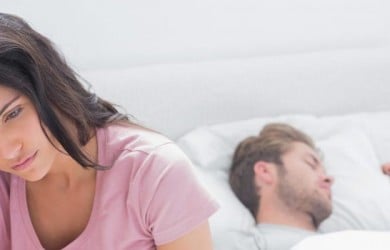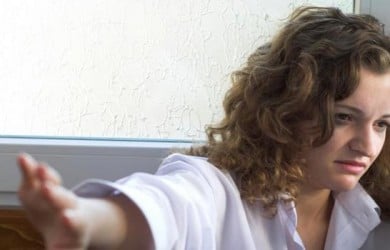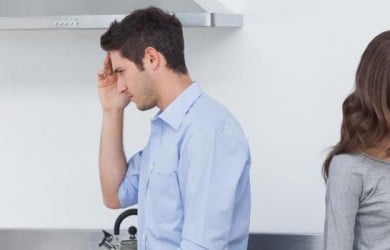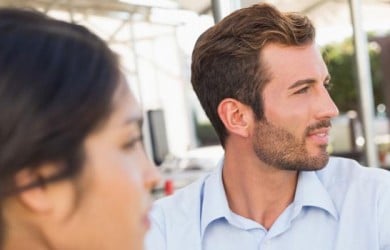 Popular Topics On Marriage Help